It's Leo season, a time of the year where everyone is feeling more passionate and in search of chemistry. Leo is a community-driven fire sign who loves to socialize, have fun, and connect with others with some intensity. This means Libra is vibing off of the upbeat energy until 22nd, when the Sun enters practical and dutiful Virgo. Play to the noble Lion's strengths this month because Libra and Leo are highly compatible. 
How To Attract A Libra Man In August 2021
1. Seek Harmony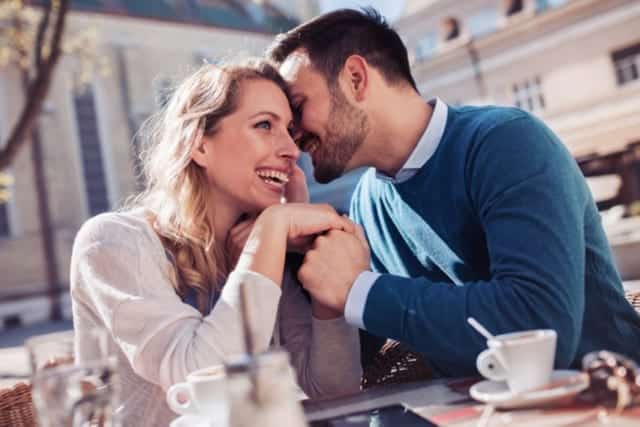 The current ruling sign of the month, Leo, is very compatible with Libra's energies. There's a natural synergy, an organic type of harmony where they "bounce" off of one another. So, seek out harmony and more organic ways of relating and interacting. 
Communication is almost effortless throughout the month, as lightheartedness fills the skies and social engagements. The Libra man will be extremely optimistic with zest for life! Vibe with him.
Harmony means many things… On a well-being level, harmony can refer to finding wholeness and balance within – we seek to find inner balance and perfect health just as the earth attempts to accomplish equilibrium among all of her inhabitants. The natural world is alive and breathing. 
Suggest a date or meeting in nature, surrounded by trees, animals, and wildlife, and anything that will help spark chemistry. The Sun is Leo's ruler so the collective theme now is desiring mutual attraction, soul connection, and a bond that transcends time and space. 
Oh yes, Leo very much believes in soulmates! 
Harmony leads to wholeness and wholeness gives birth to deeper intimacy. Find ways to share your ideas and perspectives on harmony with him, be open to intellectual and psychological bonding while being aware of Libra's highly analytical and intelligent nature!
2. 'Intellectual Intimacy'
Speaking of an intellectual bond, forming a psychological connection can be intimate too. Some of us will only view intimacy as emotional vulnerability and sharing, physical intimacy such as through touch or sex, or spiritual and soulful merging. But Libra is an air sign and this signifies that they draw their satisfaction through the mind. 
Nothing gets a Libra's erogenous zones going more than a bright and beautiful mind. He needs someone who can converse with him about a range of topics including being open, flexible, and non-judgmental. You should be conscious of his need for cerebral stimulation. 
Try to get him to open up telepathically and psychically. He doesn't have to be a clairvoyant to appreciate the depths of an awakened and activated psyche! Speak about those moments in life when your intuition proved to be spot on – converse about magical synchronicities and connections that arose when you chose to live life in flow, in harmony with your soul. 
In a relationship, the Libra man wants someone he can connect with intellectually and energetically. Do you consider yourself a holistic person? Suss up on energetic healing systems like Reiki, sound therapy, and shamanic principles. You can find a strong psychological bond through "spiritual roots" this month. 
3. Magnetic Electricity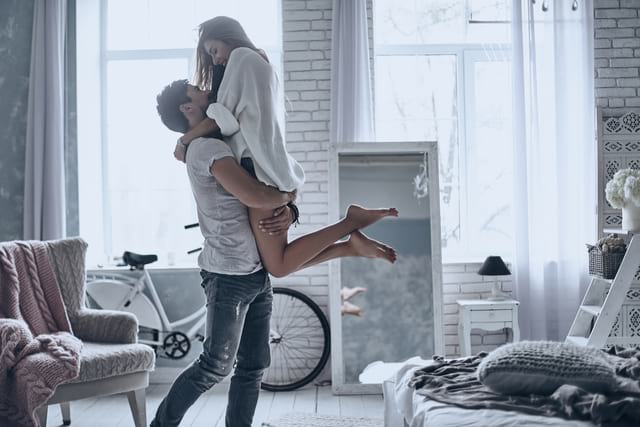 Both Leo and Libra are masculine signs by nature, meaning they are quite electric. They possess masculine qualities such as assertiveness, self-confidence, the ability to take action and speak directly, and passion, zest, and vitality. But Libra is ruled by a feminine and extremely magnetic planet, Venus. 
Venus, the planet of love, beauty, and sensuality (in addition to female sexuality – she is a Goddess after all) gives Libra a unique aspect that makes him stand out from the air signs. Unlike Gemini and Aquarius, this Libra guy is mega attracted to sensuality, subtle chemistry, and romance. 
If you consider yourself a masculine woman, you best work on yourself this month! The Leo Sun pushes him, Libra, towards passion, and passion is the root of compassion and romance. 
Go for a "subtly electric" approach, or a "magnetically assertive" one. Either will do! Get the combo right and you will find Libra instantly drawn to your energy, vibes and charisma. 
From this point it doesn't really matter what you say or how you act, as he will sense that you are a woman of soul and charm – with plenty of depth below the surface…
4. Art, Music, And Glamour
Leo the majestic lion is the drama-adoring, overly dramatic, and self-expressive sign who loves to be seen. This influence which is with us until the 22nd opens a portal to a love of drama, music, and art, or anything that brings excitement and passion really! Glamorous and regal, Leo's energy beams down on us with social grace and elegance. 
Libra loves this, he can't get enough of these kingly-queenly, butterfly vibes. Remember that Libra is a chameleon of sorts… He is a social butterfly who can connect with people from all walks of life. So, be cultured. 
He is also a bit of a peacock… take this how you will. Purely positively, being like a peacock allows him to attract mates like there's no tomorrow. He is highly sought after and is one of the few star signs with a deeply balanced energy, appealing to both masculine and feminine signs. 
If you want to add an even bigger dimension to your range of topics and themes to talk about, ask him about his spirit animals. August is the month many festivals are back on, and this signifies color, sparkle, music, and wild times! 
We often feel more in tune with our spiritual selves during festival season, holistic therapies and 'chill out' fields are basically completely integrated into society now. (Yay!) Ask him if he's had any experiences or communications with animal guides. 
Here's a hint… Libra, as an air sign, tends to be drawn to Parrots, Swans, and Ravens. Parrots are gifted in the realm of communication and music, swans are graceful and represent beauty, while ravens portray Libra's wisdom and intelligence. Research these three for starters to wow him with both your esoteric knowledge and your ability to know him on a deeper level. 
5. Don't Worry
'Don't worry about a thing… don't worry, be happy…'  Maybe it's time to get your reggae tracks out or peace-bringing dub? Yup, this is the perfect time to share in the beauty and joy of life!
The previous season, Cancer, was more mellow and introspective with sentimental vibes. We weren't too interested in parties or continuous flows of energy and excitement, as we were more aligned with our family roots and personal or professional lives.
But Leo season is a time to bring the personal into a social setting. Reminisce, share, express, converse, and simply be! Live with joy and from the heart and soul. Whatever you do, don't give into stress or unnecessary worry this month because Libra won't appreciate it. 
He may even get pulled along into your moodiness or negativity, and this will cause him to see you as incompatible in the future, when he looks back to remember your meeting.
Read next: The Early Stages Of Dating A Libra Man (And How To Make Progress)
Final Thoughts & Key Astrological Transits
Libra is open to the highly charged spirits of a Leo sun and season, and the focus on communication and connecting through shared joy and resonance is setting his inner spirit alight. 
Be positive and show your intelligence, social charm, and confidence. Sparkle! And, be sure to be open to new love.
If you're looking for ways to grow your love with Libra guy to greater heights, then check out my guide Forever Love With A Libra Man to find out how to sustain your love with him for all time!
Wishing you light, love, and all the luck in the Universe on your journey!
Your friend and Relationship Astrologer,
Anna Kovach
---
---