Every month the planets change signs and affect our relationships. Depending on the planetary movements, you may not always understand the needs and desires of the Libra Man. 
However, there are simple things that you can do based on the monthly energy to improve your relationship with the Libra Man. Find out how to attract a Libra Man in December 2020.
Attracting a Libra Man in December 2020
1. Intrigue His Mind
After an emotionally intense November (Scorpio Season), the Libra man is looking forward to getting active and focusing on his interests in December 2020.
From December 1 until December 21, the adventurous Sun in Sagittarius will illuminate the Libra man's third house of communications, siblings, and childhood memories and friends. 
When the Sun is in liberal and philosophical Sagittarius, the Libra man is most attracted to the woman who is outgoing and intellectual. He is attracted to intriguing women that know how to hold a conversation and stimulate the mind.
As the ruler of higher consciousness, the Sun in Sagittarius inspires the Libra man to take action on his lofty ideas. 
From traveling abroad to a foreign country or learning a new language, the Libra man is all about stretching his mind in December 2020.
During this solar cycle, look for ways to connect with the Libra man mentally. 
For example, find out what books he's into, what podcasts he's listening to, if he's writing anything, what local events he's interested in, what cultures and cuisines he likes. 
Get to know his mind. 
Because if you can connect with the Libra man mentally this month, you will discover that underneath the beautiful face and lively peacemaker persona is an incredible mind with a one-of-a-kind soul. 
2. Be Thoughtful and Consistent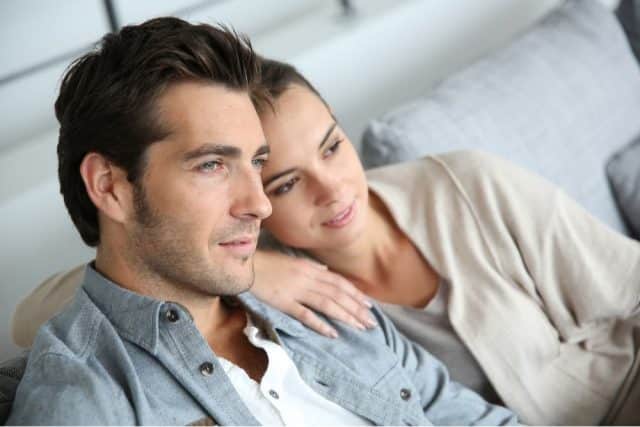 If you felt like the Libra man was giving you the cold shoulder or playing a cat and mouse game in November, you'll be glad to see that things have calmed down in regards to his love life this month.
From December 1 until December 15, Venus, the planet of love and beauty will transit through the Libra man's second house of needs and values in Scorpio. 
When Venus is in precision-seeking Scorpio, the Libra man is less focused on being the center of attention and more focused on making sure his emotional and financial needs are met. 
During this transit, the Libra man is more observant and single-minded. Scorpio's stubborn fixed nature tends to make him more decisive and intuitive as well.  
If looking to attract the Libra man while Venus is in charismatic Scorpio, you'll have to show the Libra man that you add value to his life —that you won't increase his expenses, obligations, or needs. 
Rather than adding another bill to his life, the Libra man is looking for an asset. 
Are you wondering how you can be an asset to the Libra man in December 2020?
Well, for starters, I believe the simplest route is to be thoughtful and consistent. 
While Venus is in Scorpio, the Libra man needs you to be reliable and interested — someone he can lean on.
For example, if you know he's working late or stressed out about something, take the emotional weight off his shoulders and handle his daily chores or tasks. 
Pick up dinner or laundry without him asking, just one time and see how fast the connection improves. 
3. Support His Creative Dreams
Known for his love of partnership and creativity, the Libra man is looking for a partner to share and support his artistic dreams in December 2020.
From fashion choices, interior decorations, writing samples, and media proofs, the Libra man is most attracted to the woman who can be his inspiration and source of comfort by his side. 
On December 14, you should make a move to let the Libra man know you are trying to be this person. 
On December 14, the Sagittarius New Moon will start a new four-week lunar cycle in the Libra man's third house of self-expression and imagination. 
This is the best time all month to plant new seeds that will enrich the Libra man's creative mind. 
If looking for ways to mentally and emotionally connect, take the Libra man on a road trip or nature walk, anything that will get him out of his head and into his body. 
He needs someone that challenges him to see new perspectives and introduces him to new scenery. He's turned off by redundancy.
Keep an open mind. 
Help the Libra man build a whole new world. 
Read next: How to Date a Libra Man If He Is Half-interested – Make Him Want You Now!
Final Thoughts
If you want to attract a Libra man in December 2020, intrigue his mind, be thoughtful and consistent, inspire him, uplift him, support and get involved in his creative dreams and artistic ideas. 
Let him know that you are flexible, honest, and nonjudgmental. Show him that regardless of what awkward adventures he may take you on, you will always be down for the ride. 
If you are serious about starting your journey to unconditional love with a Libra Man, my guide Libra Man Secrets is better than any daily, weekly, or monthly horoscope app you'll ever read. 
Instead of just giving you the basic knowledge of the Libra Man, I share real-life stories and examples of women who have been where you are and now have the relationship of their dreams.
In this intuitive guide, I'll share with you my top secrets on winning the heart of the Libra man. If you're ready to stop chasing the Libra man, purchase Libra Man Secrets here.
After you've purchased my guide, Libra Man Secrets, take the free love and compatibility quiz to find out if you and your Libra man are a match.
Let me know your results in the comment section below.
I look forward to hearing from you. 
Your sister and Relationship Astrologer,
Anna Kovach