Every month the planets change signs and affect our relationships. Depending on the planetary movements, you may not always understand the needs and desires of the Libra man. However, there are simple things that you can do based on the monthly energy to improve your relationship with the Libra man. Find out how to attract a Libra man in March 2020.
Attracting a Libra Man in March 2020
1. Romance him.
You may already know that the Libra man enjoys romance, art, culture, and building the happily ever after ending with the woman he loves and who idolizes him.
But with Transit Venus in Taurus highlighting his 8th house of intimacy, death, and rebirth, the Libra man may be more intense, mysterious, and seductive than usual. He won't have time for frivolous things.
In astrology, Venus says a lot about what the Libra man will want and need out of a relationship.  Also, Venus shows what he likes, the way he approaches relationships, the way he gives and receives affection, the type of woman he is attracted to, and his emotional relationship to material possessions and money.
Venus in Taurus is a time of commitment, affection, generosity, and passion.
Venus in Taurus illuminates the Libra man's ability and desire to be affectionate, giving, and sensual. It also shows more of his practical and conservative side, the traditional and idealistic values he holds for his relationships.
Naturally, Libra Men have a charming, magnetic, and inviting presence, Women naturally gravitate towards him. Because of this, you may have to go out of your way to catch his attention.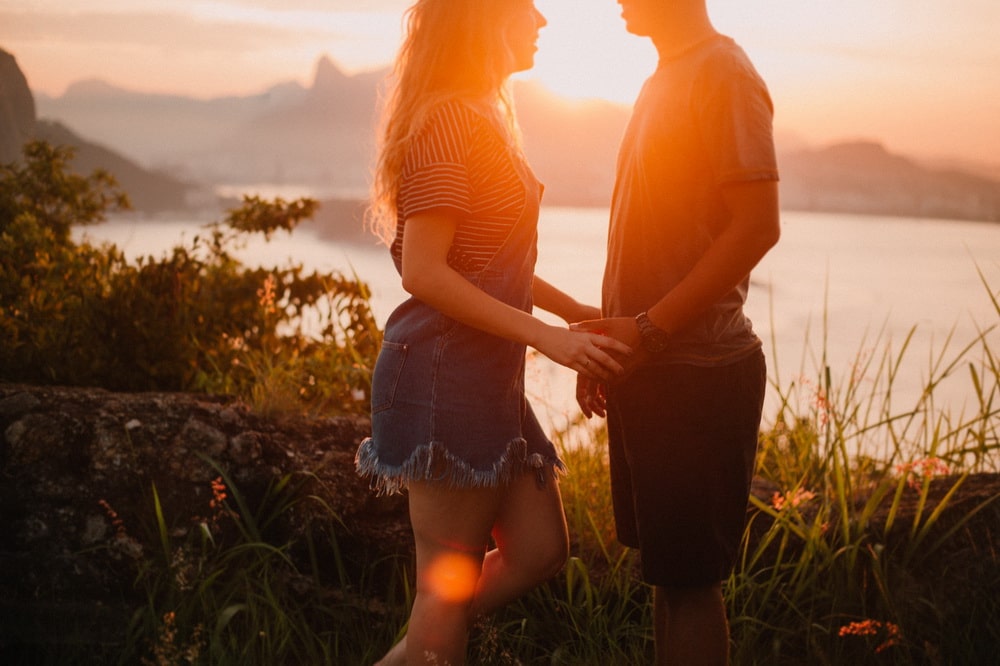 Represented by the element of cardinal Air and ruled by the planet of love and beauty Venus, Libra men are what I like to call the romantic idealists of the Zodiac. He isn't like other signs who just want a partner they can love. The Libra man wants the "perfect" partner. He won't settle for anything less.
One thing to note is that Libra men swoon over compliments and public displays of affection. If you love him, like him, or want to build your attraction with him, he needs to hear and feel it. Otherwise, he'll move on faster than he met you.
If you want to attract a Libra Man in March 2020, it won't be the little things that catch his attention. You'll need to stand out because Venus in Taurus is sensual, thoughtful, and possessive.
Even if you aren't an aggressive or forward person, you will have to take the lead if you want him to keep his sole focus on you.
A simple way to do this is by looking the part. With Venus being the planetary ruler of Taurus and Libra, fashion, art, and style is a must.
This may be even more necessary if he has a moon in a sign like Taurus, Gemini, Scorpio, or Leo.
If your appearances don't catch his attention, make sure your conversation does. Libra is a cardinal air sign, which means he is turned on through mental stimulation.
In relationships and dating, stroking the mind of a Libra male is like stroking his ego, it's the quickest way to his heart.
With transit Venus in his 8th house until April 3, you should think about ways to spice things up in and out of the bedroom.
Although Taurus is very traditional, its 8th house placement encourages sex and fantasy.
Making an effort to be more expressive and affectionate about your needs and sexual desires will help him be more open about his own, and this is healing.
2. Honor his time and energy
There is nothing more attractive to a Libra man than a partner who can make him feel like the only man in the world.
With the Sun in emotional Pisces highlighting his sixth house of daily routines and health until March 18, he may be more domestic, emotional, and health-oriented than usual.
Because the Sun in Pisces rules mystery, fantasy, seclusion, ending, and emotionality, in low moments, the Libra man could seem mentally confused, overwhelmed, or distant.
Instead of demanding more time, energy, and resources from him, help him prioritize rest through a more organized and self-controlled routine.
You can do this through simple, thoughtful gestures like picking up the groceries, making a shopping list, helping out around the house, setting schedule reminders in his phone or email, and encouraging him to rest and prioritize his own self-care when you feel that he is draining himself through others.
3. Feed him emotionally and spiritually
In astrology, Mercury says a lot about how the Libra man processes, receives and sends information on an internal and external level. Mercury shows us things like how he expresses his emotions, how he processes thoughts, how he perceives life, and what he wants to communicate to the world at the current moment.
With Transit Mercury completing its retrograde cycle in Pisces and Aquarius on March 9, Libra men are more indecisive, impractical, and sensitive to an outside opinion than usual.
During this period, the Libra man is more aware of his emotions and daily choices on a very spiritual level. Although the Libra man is very skilled at communication, he may need more time than normal to process.
With Mercury retrograde's transit highlighting his fifth and sixth house, doing shared activities that increase your creativity, ability to focus, and overall mood helps him feel more comfortable.
These activities could be something as simple as meditating together, taking an art class or doing a DIY project, dancing, booking a couples massage, or simply spending more time reconnecting with personal hobbies or interests, and being a listening ear when needed.
If this attraction is going to last, he sincerely needs to feel that you can feed him emotionally and spiritually, because these are the foundation for a true connection in his eyes.
Remember, he's a born ladies man, they naturally love him. So physically attracting him only takes you so far.
If you want him, you will have to connect on a deeper level to attract the Libra Man, and Mercury in Pisces in March 2020 intensifies this.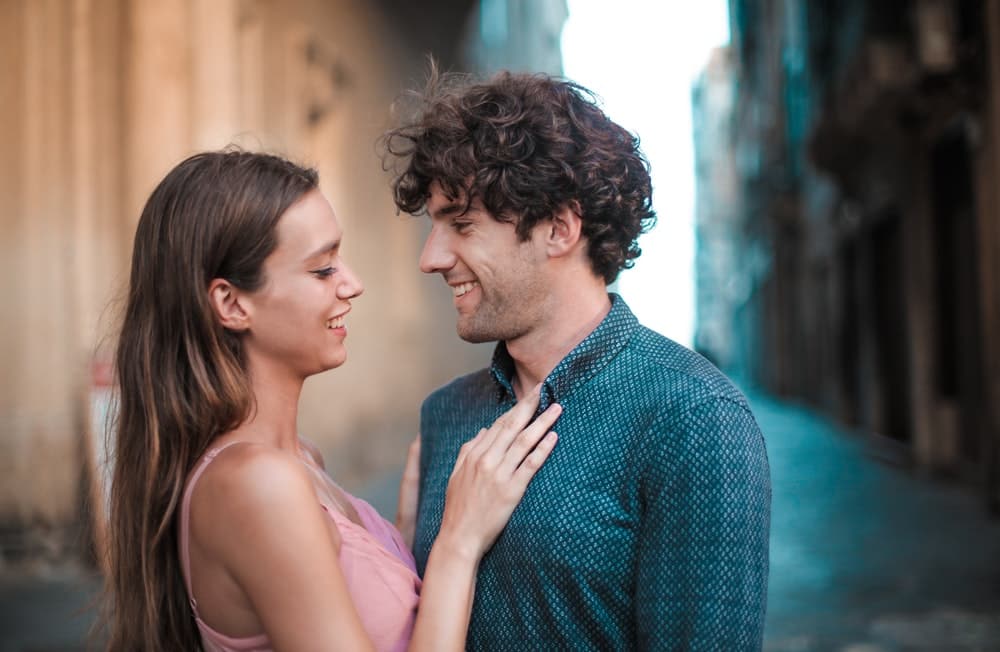 4. Help him build his foundation.
For the Libra man, a home is a place built on love, truth, and authenticity. In his eyes, his relationships should also function similarly.
With Transit Mars in Capricorn highlighting his fourth house of home, family, and domesticity until March 30, the Libra man may be taking his home and family environment more seriously.
In relationships, Mars represents how the Libra man desires affection, sex, and how he will respond to the expectations set by his Venus.
With Mars in a cardinal earth sign like Capricorn, he will want more consistency, recognition, and reliability in the area of his life that Mars is transiting.
During this transit, the experiences and people who bring him joy may become more important to him than usual, or he may decide to make changes to his home environment, family dynamics, or work/life balance.
If you want to attract a Libra Man in March 2020, then prove to him that you can assist him in this manner, that he can depend on you to build a family, a home, and handle shared responsibility.
The best way to show him that you can be his life partner in life, family, and home is to get your hands dirty and help him build his foundation.
Get involved, be present, and put your money where your mouth is. Although he wants a partner that he can show off and be proud of, there is nothing sexier than a woman who is equally responsible and beautiful. It's the perfect match in his eyes.
If you aren't in a space in your relationship or attraction that you feel comfortable to do the above-mentioned things, then do them in your own life.
Build your own relationships with your family, secure your own home, and handle your own responsibilities, this will demonstrate how committed you are to your own empowerment, let alone his.
It's important to note that Mars in Capricorn also encourages him to be more aggressive and domineering in lovemaking and intimacy.
Like most earth signs, Capricorn can be cold and detached on the surface, but passionate and sensual within. More than likely, if you go above and beyond in showing your authentic support and appreciation, he will go above and beyond at pleasing you.
Take a moment and reflect on all the ways that you will attract a Libra Man in March 2020. What in this article helped you most? I'd love to know!
If you're interested, my digital guide Libra Man Secrets available now for immediate download is a great resource to dive deeper.
Let me know in the comment section below.
Your friend and relationship astrologer,
Anna Kovach