The Libra man is deeply attuned to a spiritual vibe and perception this month. He is at peace with himself, he's feeling positive, and there is a love and admiration for the natural world. Libra will be picking on beauty, soulful resonance, subtle influences and energies, and qualities aligned with the energy of his ruling planet, Venus. 
Venus is exalted in Pisces, and it is Pisces season until the 20th! There is also a New Moon in Pisces and the celestial effects of spring equinox. All in all, this is a wonderful month for femininity and connecting with this beauty loving man on an emotional, mental, and spiritual level. Read on to discover the best ways to do so. 
How To Attract A Libra Man In March 2021
1. Radiate Inner Beauty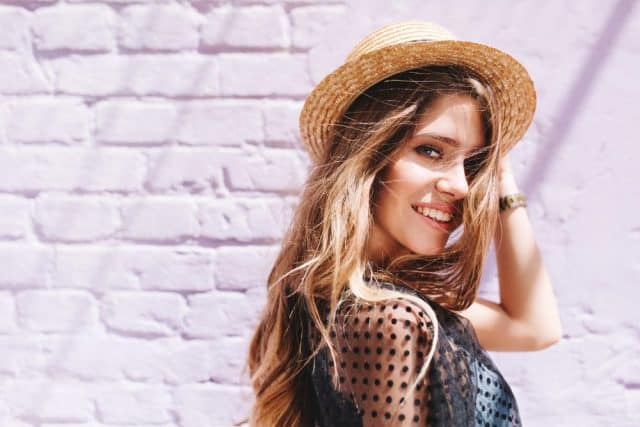 This is the month to get your feminine flow on. Feminine energy is magnetic, sensual, soft and gentle. It's receptive and kind, and it radiates inner harmony and self-love. Libra is ruled by Venus, the planet of beauty, feminine sexuality, sensuality and romance. 
Until the 20th, the Sun is in Pisces – the ideal time for getting in tune with your "inner lover." Oh yes, Pisces is a lover not a fighter. This sweet and mystical water sign is also a bohemian spirit – a free-spirit, positive, and spiritually evolved. Self-love and unconditional, universal, love flows effortlessly from a Pisces.
There is a big YES from the universe to be as feminine and sensually beautiful as you want. This Libra guy adores natural beauty, eloquence, grace and people with positive and harmonious energy. Think of a swan… Swans are graceful and aligned with a sense of divine simplicity. They float eloquently across calm waters and are at one with the natural world. 
Actually, you may want to consider visiting a local river and meditate near it. Observe the swans, seek to embody the energy of the graceful creature. Spiritual ideals and philosophies are strong this month.
2. Show Your Diplomacy
A unique quality you should portray is diplomacy. Your ability to mediate and offer fair, just, and balanced viewpoints and arguments is essential this month. 
Libra is, of course, the most peace-loving and justice seeking sign of the Zodiac. They are all about compromise, cooperation, justice and unity, and they despite conflict or disagreements. So, make an effort or set a mental reminder to show your diplomacy at least once in a conversation. 
The thing to know about the Libra man this month is that he is in a quite a self-reflective space, despite how social or extroverted he seems. He is contemplating his personal philosophies and beliefs, and he's integrating all of the cycles and lessons learned from previous months (and years!). He's therefore deeply in tune with his spirituality and ethics. 
Presuming you are dealing with an older and mature Libra, this signifies that he dislikes – even has an aversion to – destructive and war-like characters. People who like to argue, always need to be right, and lack all diplomacy and sense of harmony are not attractive to him.
Let inner beauty and grace radiate outwards. Reflect gentle and compromising qualities, and show him that you can see from a perspective of social justice, equality and higher ethics. Hint: read up on the Libra sign to really get to know his character! You can do that right here!
3. Let Love Flow!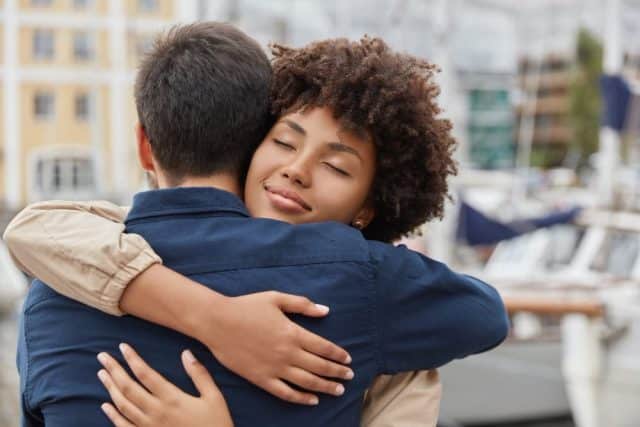 There is more of a free-spirited bohemian energy now than in any month of the year. Unconditional love and universal compassion are key themes of March. The spring equinox on the 21st symbolizes new beginnings, fertility, and spiritual alignment. 
The New Moon in Pisces on the 13th is a precursor to the equinox, and (you guessed it!) it's happening in soulful Pisces. Combined with it being Pisces season most of the month, March is pure magic! 
The other side of the coin of letting love flow is to steer clear of stress and tension. Let go of all anxiety and pessimistic thinking. Libra is prone to self-pity and worrisome attitudes at times, yet there is no space for this in March, you should be positive and optimistic, upbeat and carefree. 
Imagine how you'd feel if you were going to a festival or on holiday… embody that. Stress, nervous tension, negativity, anxiety and worries need to be released and let go of if you wish to attract the Libra man. 
4. Tap Into Your Idealistic Side
If you want to have that special spark over other "potentials," and this is especially true if he is feeling extra flirty this month – which he may very well be – have vision and a sense of idealism. 
Idealistic topics and life themes will win and provide victory in love. The Libra man is deeply altruistic and sensitive, although he doesn't always show it. He has a humanitarian side; he is concerned with justice on a national and global level – collective themes interest him.
Idealism also implies a sense of romance, dreaminess and visionary essence. Spiritual gifts and extrasensory perception are strong this month. There is a dreamy, ethereal quality in the air, and people's senses and intuition are heightened. 
Imagination and art can provide a channel into visionary and idealistic qualities. And he loves to reminisce and share with a kindred spirit! He loves stimulating conversation and a real and sincere connection through shared interests and passions. 
5. Be Wise, Intuitive & Insightful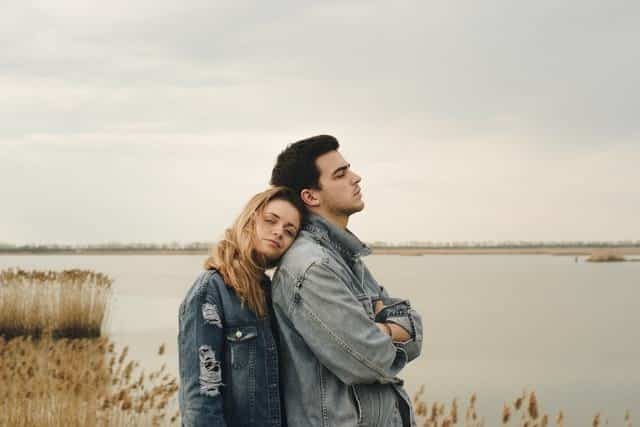 Pisces season brings out the Libra man's insightful and philosophical side. He is naturally intelligent and very bright anyway, but Pisces energy gives him that extra "oomph." 
He is interested in alternative or even taboo topics of conversation – the 'woo' and spiritual, esoteric and bizarre. Furthermore, he wants to connect with someone on an intellectual, emotional and spiritual level. Intelligence is a turn on and intuitive wisdom is gold.
Don't be afraid to show your illuminance. Shine like the sun and offer gems of wisdom like the moon's subtle vibrations… Intuition can shine through in many ways. 
You can show it in storytelling, wisdom sharing, or by reminding him of the power of the universe. Why not share a story of where a precognitive dream came true, or when your intuition was so on point it could be deemed psychic ability? He will love it!
Multidimensionality is interesting to him, and especially so until the 22nd. You may want to consider spiritual and metaphysical topics of conversation too. There's a lot of ethereal, astral and mystical energy about…
Read next: The 6 Signs And Ways Libra Man Shows That He Is In Love (Maybe With You!)
Final Thoughts & Key Astrological Transits
There is a Full Moon in Libra on the 28th and this is the highlight of the month. After a month of beautifully harmonious spiritual and creative energy, March ends with the moon in his own sign. 
This means he is feeling completely at one with himself. He's at ease with his life, finances, philosophies and past experiences, and there is a sense of completion within, specifically regarding his wants and needs in a relationship. He knows who is and what he wants!
Be sure to check out my free compatibility quiz as well to see if you two are the perfect match! You can find it here.
Wishing you light, love, and all the luck in the Universe on your journey!
Your friend and Relationship Astrologer,
Anna Kovach
---
---