Every month, the planets change signs and affect our relationships. Depending on the planetary movements, it may be tough to understand the needs and desires of the Libra man. But with my tips based on the monthly energy, you can draw the attention of a Libra man or improve your relationship with one in May 2020.
Attracting a Libra Man in May 2020
1. Give Him What He Deserves
If you're looking to attract and win the heart of a Libra man in May 2020, then I hope you're ready to give this charming man the loyalty, affection, and attention he deserves!
Because with the Sun currently transiting his eighth house of intimacy and shared resources in Taurus until May 20, he won't be settling for anything less than top-notch.
With both Taurus and Libra being ruled by Venus, the planet of love and relationships, the Libra man will find this romantic energy familiar and conducive to his flirtatious nature.
However, the Sun in possessive and material-driven Taurus does remind Libra that having nice things is important, and this makes him more aware of what you bring to the table when dating.
Sharing activities that promote self-empowerment like exercising, meditating, reading, journaling, exercising, and other practices that enhance his self-esteem and self-confidence will be well received.
With the Sun in Taurus, it may be fun to invite him on a nature hike to clear his conscience or challenge him to a 30-day budgeting challenge for increased abundance.
By encouraging him to feel good about his worth, you will help him become more confident in and out of the bedroom. You will see how far this growth takes him when the Sun moves into his ninth house of exploration and adventure in Gemini on May 20.
During this period, take advantage of his newfound self-confidence and go discover something new.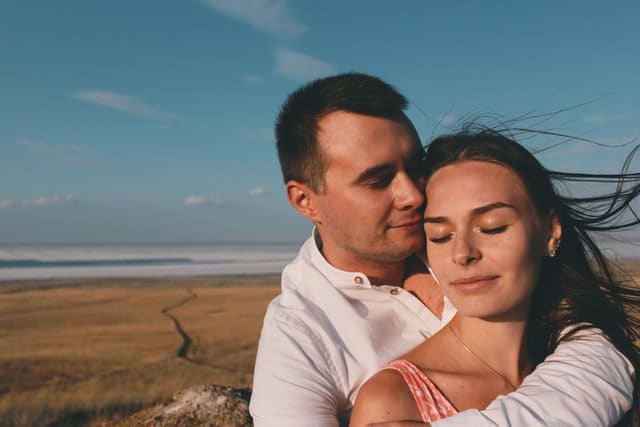 2. Don't Be So Quick to Commit
He's handsome, charismatic, and attentive. What isn't there to love about the Libra man?
But before you go prancing off down the aisle to someone you barely know or haven't had the time to fully explore, pay attention to his beliefs about love and commitment. Make sure you're able to live with his "free-spirited" personality and flirtatious nature.
With transit Venus stationing retrograde in Gemini from May 13 until June 25, it may be in your best interest to take the wait-and-see approach when it comes to making plans for the future. 
This placement foreshadows indecision and last-minute changes. During this period, focus on making sure that your lifestyles are compatible.
Ask yourself questions like, What do you have in common? What are your shared expectations about a relationship? What does commitment look and feel like for both of you?
The ninth house also rules storytelling and published news, so perhaps it's time to refresh your memory about how you met and why you fell for each other in the first place!
With the ninth house being a fire house, this is the perfect time to do a craft or art project. Perhaps you could make a scrapbook containing major milestones and mementos that create a visual representation of your love story.
As a cardinal air sign, he will enjoy your thoughtfulness and doer mentality. Just remember that Venus's retrograde placement isn't the time to rush and commit. However, you can make excellent progress in love.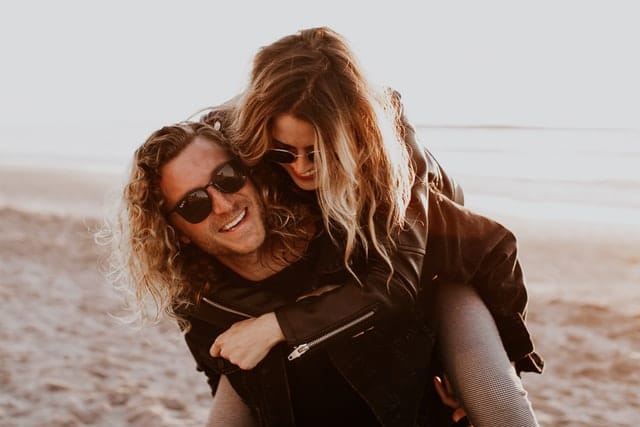 3. Keep an Open Mind
Because he's a cardinal air sign, freedom of thought and expression are a must in any relationship for the Libra man.
With Mercury in his ninth house of mental exploration and discovery in Gemini until March 28, the Libra man will be most attracted to the woman who knows how to keep an open mind.
During this period, make a point to get to know what his hidden goals or dreams are. If travel plans aren't possible right now, get creative. What is on his bucket list that you can try safely and responsibly?
With Gemini ruling self-expression and information, it may be fun to introduce him to a new book, recipe, idea, or spiritual belief.
As a mutable air sign, Gemini is most intrigued by those who are intellectually curious and well-informed. To the Libra man during this time, doing something as simple as encouraging him to learn a new language is sexy. Just your willingness to grow and learn is a turn-on.
Emotionally, you may notice a switch in his thinking when Mercury enters Cancer and his tenth house of ambition and public reputation on May 28. During this period, he may become more sensitive to others' opinions about his work and public status.
Be considerate and make a point to uplift his spirit. Remind him that he is special in his own right.
Read next: How to Keep a Libra Man Interested – a Few Easy Steps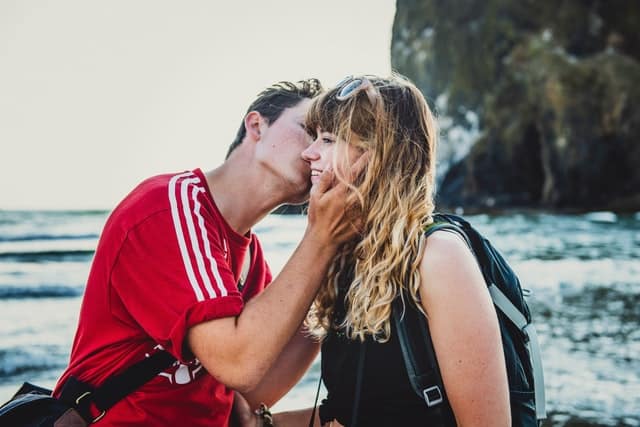 4. Make the First Move
When it comes to sexuality and physical affection, the Libra man can be private about his affairs. Because of this, you may have to make the first move if you want to take things to a new level in the bedroom in May, especially on or around the Scorpio Full Moon on May 7.
In Astrology, Full Moons represent an opposition, a point of manifestation or realization in the cosmos. In love, this Full Moon phenomena brings heightened experiences of passion and conflict. It is a climax of energy and love.
For the Libra man, the Scorpio Full Moon on May 7 highlights his second house of possessions, self-esteem, and self-worth. It illuminates the areas in his natal chart that show you what he needs and wants to feel safe and unconditionally loved.
With the Scorpio Full Moon encouraging him to be more expressive and confident in who he is and what he brings to the table, it may be helpful to showcase your own confidence. Let him know that it's okay to be bold and unafraid.
During this period, if the Libra man is more reserved or shy, make the first move. Be assertive and commanding. Let him know that you know what you're doing, you know what he likes, and you aren't afraid to be the one in charge.
Sexually and romantically, this sort of behavior is a major turn-on for the artistic Libra man.
He finds your performance and effort alluring and dignifying. In return, he's more open to exploring your connection even when the sexual chemistry changes or ends.
For example, you and your Libra man may start as friends with benefits or genuine good friends. But with the intensity of the Scorpio Full Moon, he may realize that your depth of intimacy means more to him than his commitment fears. So with time, he will open up and let you in.
By showing him that it's okay to be vulnerable and wear your heart on your sleeve, you make him confident enough to be open to your suggestions and romantic gestures.
If you do this, along with fulfilling his needs, practicing patience, and keeping an open mind, you will gain the attention of the Libra man in May 2020.  
I believe there are so many good things to come for you and your Libra man if you choose. So make sure you stay updated with the blog to see How to Attract a Libra Man in June 2020.
If you're looking for more guidance on how to attract a Libra man, my guide Libra Man Secrets is better than any daily, weekly, or monthly horoscope app you'll ever read. Instead of just giving you the basic knowledge of the Libra man, I share real-life stories and examples of women who have been where you are and have overcome their challenges and are now living the love story of their dreams.
If you're ready to dive deeper and start your journey to unconditional love with your Libra man, you can purchase Libra Man Secrets here.
And while you're at it, go ahead and find out the compatibility between you and your Libra man with my free compatibility quiz. It's an easy way to see if you have what it takes to make it in the long term.
Have you noticed these astrological influences on your Libra man? Let me know in the comment section below!
Your sister and relationship astrologer,
Anna Kovach 
---
---