Libra is quite open to a different vibe this month. Although Libra and Taurus aren't traditionally the most compatible (it's Taurus season!), there is a laid-back and down-to-earth vibe that Libra can appreciate. They're both also ruled by the same planet, so there is a natural affinity here. A New Moon in Taurus on the 11th gives the Libra man the grounded and practical energy he needs to achieve his goals. Things are picking up this month, ambitions and personal goals and dreams are looking strong, and there is a feeling of vibrancy in the air…
How To Attract A Libra Man In May 2021
1. Talk About Real-World Issues
The Libra man is very intellectual and communicative. He loves to talk, and this May he is feeling even more chatty than usual! There is a Lunar Eclipse on the 26th and leading up to a Lunar Eclipse always brings a feeling of excitement and vitality. Spiritual illumination too. Love is in the air, senses are heightened, and everyone is more open to discuss esoteric, metaphysical and idealistic issues and topics!
Worldly and cultural topics are a must – don't be shy. Be tactful and remain diplomatic, as Libra is one of the most diplomatic signs after all, but feel free to chat away. The Libra man thrives off of mental stimulation and the Lunar Eclipse is occurring in the sign of Sagittarius, the bold and idealistic Archer who loves expanding their mind. The Taurus (New Moon) and Sagittarius (Full Moon Lunar Eclipse) energies are providing a unique type of magic that resonates with him very, very much… 
Be sensitive though, especially up until the 19th. Taurus is a sensual and modest earth sign, so there is no space for brash or insensitive words and behavior. The Libra man takes sensitivity around real-world topics as intelligence and respect, and he is the sign of the Scales – the lover of peace, harmony and compromise, after all. 
You can be a bit more fiery in delivery of views and wisdom in the three days before the Sagittarius Lunar Eclipse, and until the end of the month. The Sun enters Gemini on the 20th, and intellectual and cerebral gifts are amplified in Gemini season.
2. Embody Serenity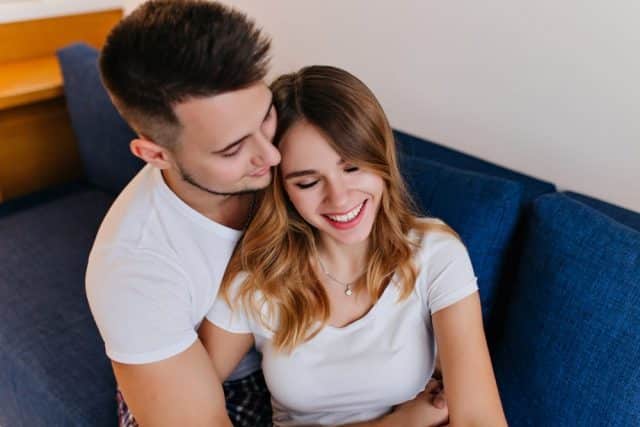 Because it's Taurus season combined with a New Moon in Taurus, serenity and a peaceful vibration is in divine order. Taurus shares the ruling planet of Libra – Venus is the planet of beauty, sensuality, romance, luxury, and pleasure. The Libra man may be extremely intellectual and analytical, but he is also romantic and deeply sensual… Silence and serenity shows that you're sensual and down-to-earth, at least in his eyes! He loves a woman who oozes a subtle and sexy type of peaceful confidence. 
The Moon is in Libra on the 22nd and 23rd and this happens to fall on a weekend. This is an extraordinary time for romance and fun in the sun! Suggest a picnic, be creative with the foods you bring, and bring along some arts and crafts. The simple things count on this weekend, and you will find potential for a deep connection.
Libra is a charming, well-balanced and all-rounded sign. He loves to use his analytical mind as well his imaginative and artistic one. Creativity is a must to show some extra dimensions to you. Make things aesthetically pleasing as well. Think in terms of beauty and visual pleasure… What gives happy and joyous feelings through the physical senses?
3. Be Open-Minded, And Don't Judge
One key trait to 'let slip,' (or in other words to show off) is your compromisable and harmonious nature and personality. Libras are very open-minded and non-judgmental when at their best. 
In light of wise and down-to-earth Taurus and open-minded visionary Sagittarius, plus the fact it's a Lunar Eclipse month (which is rare!), don't give into the darker side of the Libra personality. Yes, Libra can be intellectually superior and self-righteous, this much is true. However, now is the time for a more cooperative and holistic approach. 
If you feel tense at any point, or start to sense a change in energy where the conversation could turn into a heated debate or something that will disrupt the flow, take a moment to reflect. Detach for a couple of minutes, perhaps go to the bathroom or to get a drink to center yourself. Your mantra this month should peace, balance, and harmony above everything else. 
4. Play Him Soul Music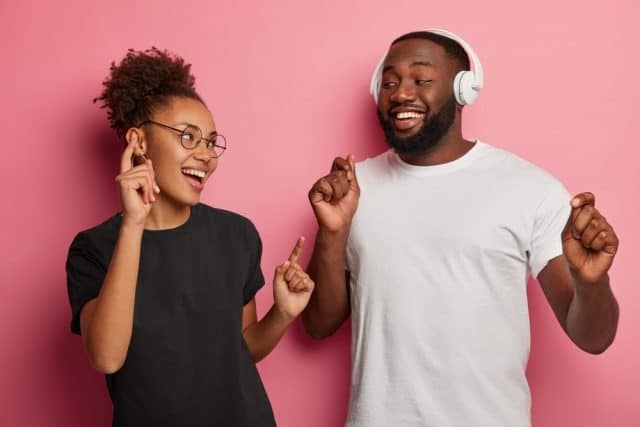 An aura that speaks in a love of poetry and music is a sure way to his mind, heart, and soul. Libra is a lover. He may not be of a feminine element/quality (air) but he is feminine and more 'yin' than 'yang.' He's receptive and magnetic, in a subtle way, while being extremely attracted to poetry, storytelling, visual art, music, and anything and everything that stimulates his senses.
Sounds, sights, touch, smells and tastes are all heightened until the 19th. One tiny negative: the Libra man is known to be self-indulgent verging on narcissistic and superficial, if not careful. This basically means he can get lost in "pleasure-seeking," a core characteristic of being ruled by Venus. 
Try to steer him away from this and towards his deep love of natural beauty. This is where the victory is! Even if your considerate and empathic attempts at more authentic bonding aren't clocked in the moment (he is very cerebral!), it will spark in him later. He'll look back and reflect on your date and think, 'wow, she really knows me.' 
Acoustic, jazz, tribal beats, majestic vibes music, and soul tunes are all favored this month. Keep it chilled and focus on your emotional and psychological connection. Being too fiery and aggressive or full one will scare him off. 
5. Hypnotic Eyes…?
It's okay to get your flirt on this month too! Libra is looking for some light-hearted and fun energy. There's been a lot of heaviness recently, despair and confusion, so flirting with hypnotic and mesmerizing, big beautiful eyes will remind him of the pleasure in his life, or memories of joy from his past. Make eye contact. Be intimate through body language and small gestures. Small is significant this May, and even the tiny moments of flirtation and affection will resonate with him very deeply. 
Did you know that the eyes are gateways to the soul and psyche…? We reflect our emotions and deepest inner self through our eyes. People who are more psychic or telepathically inclined can sense this, they 'see' into another without the need for words. Be conscious of the emotions and energy you give off in May. 
Read next: How to Tell if a Libra Man Likes You – 6 Wonderful Signs
Final Thoughts & Key Astrological Transits
Uncovering the Libra Man Secrets are a great way to discover more about your Libra lover, or potential one! Gemini season from the 20th is much more compatible with the Libra man, although he can really appreciate the chilled and intelligent energy of Taurus. Stay cool, calm and collected, even when emotions and feelings get intense. 
Be mindful of a Lunar Eclipse bringing hidden feelings, desires and "unseen" things to light. Stay open-minded and let communication flow. 
You might want to consider checking out your compatibility too. Astrology is a fascinating subject rich with wisdom… Allow my knowledge of the stars to give you the best possible chance of attracting the soulmate love you deserve. 
Wishing you light, love, and all the luck in the Universe on your journey!
Your friend and Relationship Astrologer,
Anna Kovach
---
---