Since Libra and Virgo used to share one constellation, they do have a similar feel to them. Which is why Libra man should feel 'at home' during the month of September, as it could also be considered his month, in a way. 
And this is a good thing, because your Libra man will need as many silver linings as he can get during this month, for he is about to undergo a lot of family drama and struggles.  
Libra is the natural ruler of the 7th house, which pertains over all things romance and partnerships. Thus, Libra is ruled by the gentle, yet very powerful Venus. So, we'll be looking at Venus' aspect during September to see what will be happening in the Libra man's romantic life during the first month of autumn. 
September's silver lining will be in the form of Libra man's romantic life, indeed. But this silver lining won't be able to escape Plutonic overtones completely, and it will give some heavy and dark vibes to his emotional life in general. You can expect a lot of happenings in the romance department, but not all of it will be sugar and all things nice. 
If you need to know exactly what September holds for your Libra man, then by all means, delve right in and see for yourself what kind of magic the universe has in store in September for the Libra man!
Oh Baby, You've Got It!
At the very beginning of the month, Venus starts its "scorched walk" between the 15th degree Libra (up to the 15th degree of Scorpio), and this is very important to note, as it will draw out more Plutonic and dark romantic undertones of Venus. 
And what's more, Venus makes a powerful opposition to Chiron in Aries – the Libra man's 7th house. All of this will give some very serious and spooky vibes to his love life. Instead of sweet cinnamon love, you will get spice – and extra hot, at that! So honey, brace yourself for transformative experiences in the love department with your Libra man. 
It's needless to say that this opposition will dig up the past in the form of some very painful and nostalgic memories, and people. The Libra man will undergo a struggle with his own heart and the lessons he has learned in the past. And yet, they come to seek him out again. Not pleasant, not at all! This is a cosmic test to see if he has truly surpassed his past. 
He'll also have to face off a challenge within his family. A family member will try to control his love choices, which can backfire and make even a bigger mess than he would've on his own. 
The silver lining at the beginning of the month is a trine between Venus and Rx Jupiter in the Libra man's 5th house, so you'll be able to enjoy at least a little bit of romance and to spend some couple time together. Even the smallest of pleasantries will be very welcome right now. 
Peace & Isolation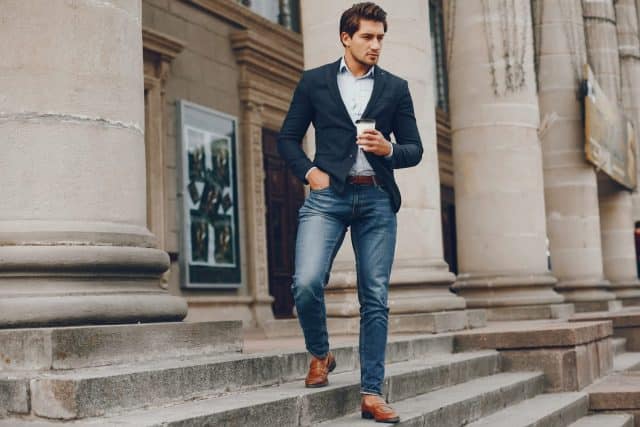 On the 6th of September, the New Moon conjuncts the Sun in Libra man's 12th house of dreams, intuition, loneliness, illusion, and confinement. And not only that, but Venus squares Rx Pluto in his 4th house of family and home matters. 
Due to this aspect, the Libra man will feel the need for alone-time and isolation during this New Moon, and it's a good idea to give him space. In the best case scenario, he won't be exiled from his home due to these family squabbles and conflict.  
The silver lining is a trine between Venus and Rx Jupiter in Libra's 5th house of fun. So, if he calls you out on a quiet date somewhere where you can be alone and left in peace, go with him. This silver lining promises some good romantic time and heartfelt conversations with lots of kissing!
He might even find your presence soothing, and he could open up to you about his fears and the hard times he's had during the previous year. If that happens, keep in mind that Libra needs a lot of skin to skin contact, and soft words spoken to him in a seductive manner.
Hug Him Tightly
Around the middle of the month, Venus would've moved to Scorpio and gotten into a nasty square with Rx Saturn in the Libra man's 4th house. As the clash in his family about possessions and finances intensifies, his mood is gradually ruined. Despite the charming smile that he keeps on his beautiful face, this will eat at his heart from the inside.  
The Libra man will feel totally unbalanced and shaken. He will need someone who'd want to hear him out and tell him that all will be well, and cheer him on through his personal struggles. 
Mercury is still in Libra's 1st house of self during this time, but he too, makes a nasty square with Rx Pluto. So, the arguments with his loved ones are guaranteed. His family might make him feel like he's not enough, or that he's lacking in some way. 
It will be your job to confute these statements and to help him feel better and more in balance. If you can, plan some romantic outlets, or just proper Netflix and chill, in order to spend some quality time together amidst all that verbal craze and emotional attacks from his family. 
Simply be there for him and try to create as relaxed and romantic atmosphere as possible. But if that turns out not to be possible for the tow of you at the time, then you at least know why he hasn't been in touch with you, or as present as he was before. 
Reaching The Summit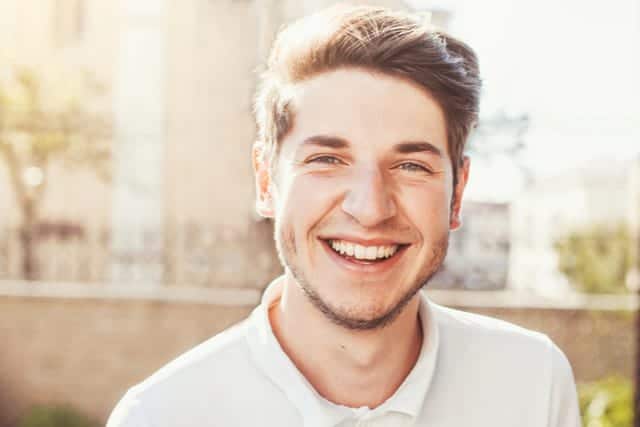 This Full Moon is no joke – especially for the Libra man, because the Full Moon conjuncts Rx Neptune in his 6th house of work and health, and opposes the Sun in his 12th house of dreams and illusions. The Libra man definitely needs to stay away from alcohol during this transit, and he needs to check up on his health. He is under a lot of emotional strain during this time, and this can have a very negative influence on his body. 
His family drama reaches a climax and it's not a pretty one… He'll be distraught and all over the place; Mars will be in his 1st house, so he'll be unusually verbal with his displeasure, and perhaps even in a combative mode. Even if you want to be there for him during this period, it might be safer to stay clear of him for now. 
He will not only have financial struggles during this lunation but also problems with family inheritance, reckless money spending to drown his sorrows, and a crash of a prominent relationship in his family structure that will leave him out in the cold. 
September is not a very good month for a Libra man, and it shows. My advice is to let him be during the Full Moon. But if not, then be prepared to listen a lot and be there for him until he regains his emotional balance, because he just might've lost his footing.
Things Are Finally Looking Up
Around the 23rd of September (a few days after the Full Moon), Venus will make a trine with Rx Neptune and throw some positive light on Libra man's 2nd and 6th houses. He'll finally have something nice to look forward to, and it will be some good news from the job. 
The sad thing is, it won't last – it's here to act as a momentary relief, for Venus will make another aspect. A square with Rx Saturn in the Libra man's 4th house, and his emotions will be additionally wounded by the people closest to him. 
The good thing is that the Sun finally moved to Libra and it conjuncts Mars, so he'll be more fired up to take matters into his own hands and deal with all of the drama and injustice. He might end up conquering not only his own fears, but also all who have made his life miserable during September. 
And the great thing is that he'll have his libido and vitality back, so it's time for some hot stuff and romance on the go. Be ready to get out and roll with him like there's no tomorrow! Standup comedy and art exhibitions will be a great beginning of a date during this time of the month. Wine is allowed (maybe even encouraged), too. 
Read next: 5 Ways To Get A Libra Man To Open Up To You
Time To Say Goodbye
As October approaches, the Libra man will be happy to finally say 'goodbye' to September, for it wasn't the month of the year for him. The good news is that Venus will square Rx Jupiter in his 5th house of pleasures, so you might see even more romantic action from your Libra man towards the end of the month!
And the family and inheritance matters are finally looking up, since he made his standpoint known loud and clear. Justice will have been served in his favor, which is great, because now his mood and libido are back in shape as well. 
The Moon opposes Rx Pluto and some matters connected with his father and career will come to light. It might turn out to be something negative, but the good thing is that he now has the strength to face whatever life throws at him. 
The keyword for the Libra man in September is balance. Help him find it, and if you cannot help him, just make sure you don't add to his sorrows. Be there for him or stay out of his way, but either way, there are going to be a lot of opportunities for sweet dates and passionate moments. 
Are you looking for ways to improve your love life, but you feel like you are at a loss? Then why not take a look at my new VIP consultation offering? This is a wonderful way for you to find about more about yourself and the keys to unlock the most amazing romances yet.
I wish you all the love in the world.
Your friend and Relationship Astrologer,
Anna Kovach
---
---