How best can you turn on the irresistible Libra man? Perhaps with a few tips and tricks you can give him the ultimate pleasure in the bedroom and in life. Keep reading for important information on how to seduce a Libra man.
Get To the Libra Man and His Turn-Ons
One of the best tactics to turn a Libra man on is by learning who he is and what he likes. Having a heads up definitely will contribute to your connection with him thus making seduction an easier and more satisfying thing for you both.
Libra men like to take it nice and easy. They aren't typically in a hurry to dive into bed though they can be swayed for a one night stand if they feel particularly connected to someone.
The Libra man is a bit sensitive even though he won't let anyone see this. He will flirt like crazy with women and when someone tickles his fancy, he will absolutely try to pursue a little bit.
Seducing him is something that takes a bit of effort and a delicate touch. One of the things you must know is that his Planet that rules his sign is Venus. This makes him quite a lover. It comes naturally to him.
He's also a bit romantic and can appreciate when a woman puts in effort to sweep him off his feet with gifts, compliments, and considerate gestures. That will turn him on quicker than most anything else really.
Libra man is also an air sign which makes him mutable rather than fixed. He has the ability to adapt though he's not really big on changes without thought. This is why he can become so indecisive sometimes.
Knowing that he's a methodical type of guy, you'll have to practice your own methodical practices in order to get him to notice you, want you, and allow you to seduce him. That's right, he has to allow you to seduce him otherwise he'll shut you down.
Libra Man's Erogenous Zone Information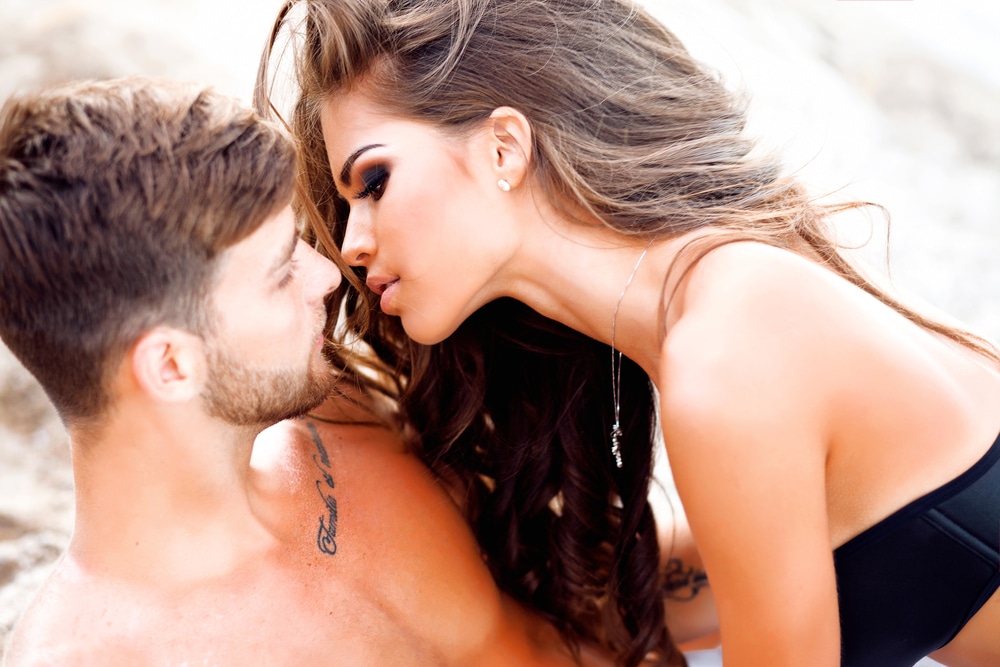 When you are able to get close enough to perhaps make out with the Libra man, you can certainly move your hands around to various areas of his body and he won't typically mind you exploring.
If he isn't into it, he'll certainly stop you and let you know he's not comfortable or not ready. Otherwise, it's wise for you to focus on his erogenous zones in order to get his blood pumping.
What does it for him is his lower back and buttocks. If you're able to make out, slide your hand down his back and try to claw lightly at his lower back and upper part of his buttocks where his pants come up basically.
Be gentle but at the same time putting pressure so that he feels it and understands what you want. On the flip side, you can offer him a full body massage as well.
You can at that point concentrate when you get further down his back and buttocks.  This would be the easiest way to touch his erogenous zones without feeling too intrusive or assuming.
If you do it right and he finds himself turned on then he'll definitely let you know as much. Libra men sometimes need a woman to tell him or let him know that they are in the mood.
He's not particularly good at guessing if a woman's into being intimate. In fact, he gets awkward and doesn't always do a good job letting a woman know HE wants it. He'd rather her make that move.
Those being said, make that move! Take the chance and either offer him that romantic full body massage OR like I said, make out with him while massaging him. He'll love it and he'll get the green light from you what you want.
Dress to Impress
The Libra man always wants to look his best no matter where he's going. He will sometimes even dress up to do the laundry. He doesn't want to get caught out in public looking raggedy.
On that note, he will want a woman who also follows this code. If you are going to spend time with him, fix your hair and makeup. Make sure that whatever you are wearing looks stunning on you.
Whether you're wearing a skirt and nice blouse, shorts and tank top, or jeans and t-shirt, make sure they look on point and are flattering to your figure. Keep it classy as well. He doesn't like trashy ensembles.
Libra man loves everything that's beautiful, upscale, and worth its weight in gold. He feels the same way about women. Wear something that shows off your figure but doesn't show him all your "goods".
Let him imagine what you've got under those clothes so that he'll try to get into them later on. This will turn him on and make him want to figure out what is in the package.
Talk About Him, Ask Questions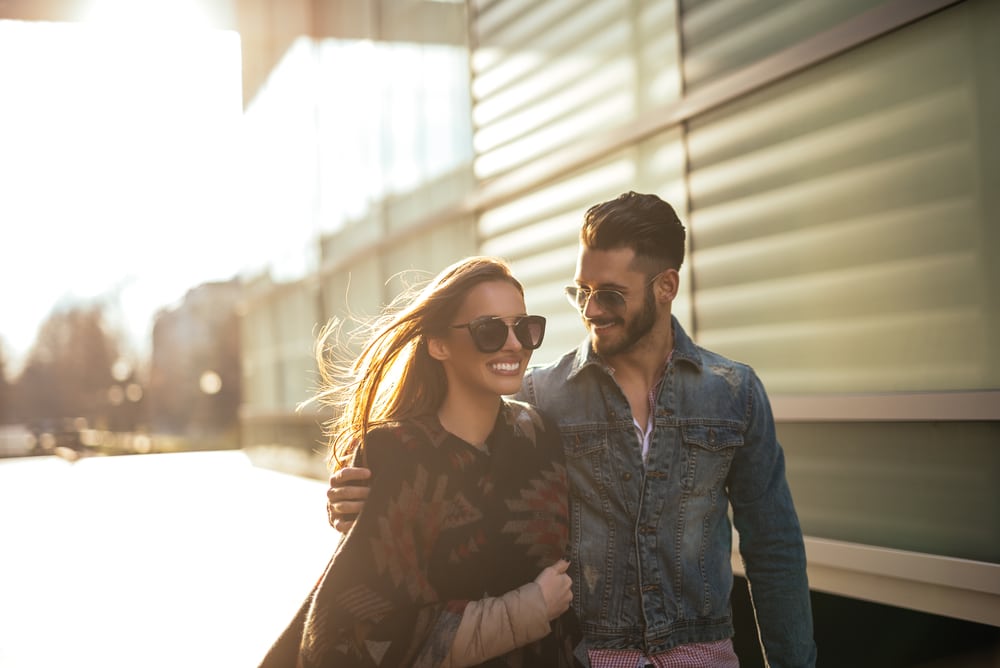 Libra men are very self aware which means they love attention, compliments, and getting asked about their lives. Tell him how handsome he is, how you love his jeans, compliment his hair or style, tell him you find him irresistible.
I know that sounds really forward but he will absolutely respond well with this type of talk. Make sure you ask him about his life without getting too personal. Ask him about his dreams or goals in life.
You can also ask him about his job, what he likes to do in his spare time, and what the two of you could possibly do together in the future. He'll love pondering about this.
Naturally if he isn't into you in the way that you're into him, at that point he will probably let on that he isn't into dating or doesn't want a relationship. He won't tell you that it's you and he's just not feeling it though.
If he IS feeling it, he will definitely let you know that as well by finally making some moves of his own thus securing the seduction you started.
If you're just scratching the surface with your Libra guy, you should really learn all you can about his sign. It may help you in the long run. Click here for more details on him!
Share your story (or situation) with our community in the comment section below (don't worry, it's anonymous).
Wishing you all the luck of the universe
Your friend and Relationship Astrologer,
Anna Kovach