What exactly is the Libra man looking for when it comes to sweet seductive sex? He has specific desires just like anyone else and it's important to his potential partner to know exactly how to please him. You may want to keep reading to learn what a Libra man wants in bed.
Turning Libra Man on High via His Mind
One of the things you need to know about turning on the Libra man to capacity is via visually. He's someone who gets turned on by what he sees more than what he feels or hears.
He IS intellectual and loves women who are very intelligent but you have to capture his visual stimulation first. To do this, you will dress elegantly with a sexy edge. He loves a classic sexy look.
You can wear a sleek little black dress with stockings and high heels. He loves a woman who looks very feminine. Make sure your hair looks amazing and your make up is absolutely "on point".
Seeing how beautiful you look will definitely get his motor running. Then when you reach the point of diving into the bed, you'll maintain the sexy visuals by wearing lingerie underneath your dress.
When he peels your dress off and sees what you have on underneath, he'll want to just ravage you. He'll start with kissing you and then he may immediately switch to giving you oral pleasure while removing your panties.
Just keep in mind that if you want him to give YOU the ultimate pleasure, you've got to give in to what he craves. He really loves seeing a woman looking and smelling her best.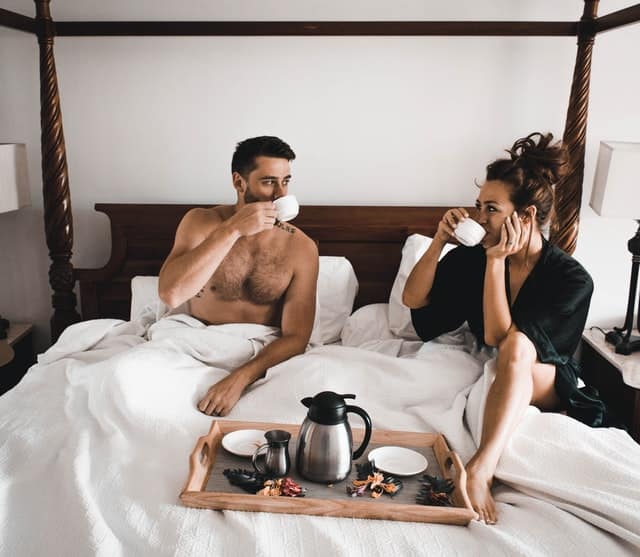 Foreplay and Sexual Positions
Libra man loves foreplay. If you were looking for a man who will have fun playing with you instead of trying to go right for it then Libra is the right guy for you. He's soft, sensual, tender, and erotic.
He loves to kiss for long periods of time, feeling each other up, and just really enjoying the moment. He will also make sure you're getting what you need before he proceeds to actual intercourse.
Don't wait for him to lead though. You will need to lead him. Tell him what you'd like him to do, put his hands where you want them or even push him into position to indicate what you want.
He will appreciate that you're taking the time to let him know you want it and how you want it. It leaves the guesswork behind which is nice for him. He'd rather know what he's doing and that it's right.
When it comes to positions in having sex, he can do it in just about any position you want. His favorite is likely to be standing and pushing you up against a wall or shower while you're sexy legs are wrapped around him.
Keep your high heels on because he finds that to be really hot. It makes his ecstasy levels go through the roof. He also likes to do it in front of mirrors so he can watch himself doing you while also watching your pleasure.
You being on top is also another favorite. He loves watching your breasts rise up and down while he thrusts into you. So while you're considering what position to do it in, make sure you fit in one or two of his.
Read next: Libra Man Sexually Inactive – What Can You Do?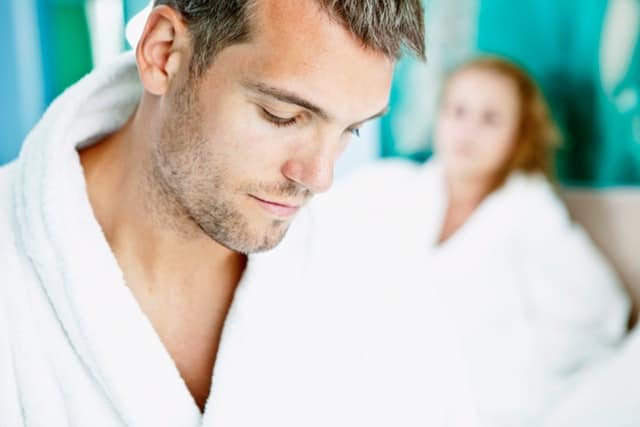 What to Avoid with Libra Man in Bed
The Libra man is typically very sensual and passionate. He's not one that is into rough sex or talking dirty in a degrading way. He may watch porn but he's well aware of how fake the acting is.
That being said, he feels awkward when a woman starts cussing him out and telling him what to do with force. He will probably actually get turned off fairly quickly with this type of behavior.
He doesn't like to do anything that is degrading or humiliating either. He may try it just to keep you happy but believe me when I tell you, he's not into it and would rather have a sweet lovemaking session than a tough brawl in bed.
He loves soft and gentle sexual release rather than rough and tumble. He wants to please you but if the rough stuff is your thing then he may not be the right guy for you.
Again, he'll try it just to please you but he won't enjoy it and it's only a matter of time before he decides you're not the one for him because he's not getting what HE wants in the bedroom.
Read next: Libra Man in Bed: What to Do If He Can't Keep up with You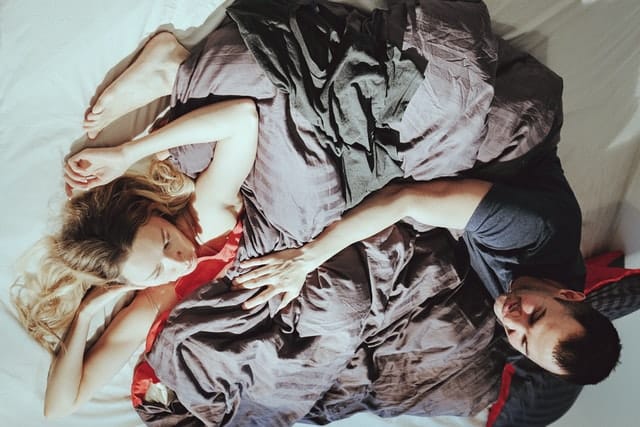 Pleasure in the Morning
The Libra man is typically a morning person. If you know this about him then you might also understand that he's someone who absolutely loves to have morning sex. It's a great way to start the day.
If you're someone who would prefer to do it at night, before bed, or randomly then he may not be the right guy for you. He will be ready to rock your world upon waking up though if you'll have him.
This might be something worth waking up for. Afterward you can go back to sleep if you feel you're not really ready to get out of bed. He won't be at all offended. He just wants to connect with you sexually to start off his day.
It will put him in an instant good mood. It might help you as well if you let it. It may be something you have to compromise on if you're not a morning type of gal. It's all in the love you two share.
Read next: Libra Man Sexually Too Perky – How to Handle Him Neatly?
Flirting With Him A Lot
Be sure you're flirting with him as often as you can. Slap him on his rear, grab it, or shove your rear in his direction. Libra man love women's rear ends. That's his favorite body part on a beautiful lady.
That being said, he may also favor doing it doggy style just so he can grab or spank your bottom while penetrating you. It's just something for you to consider and perhaps give it a whirl.
Do you know what really turns Libra man on? Share with me what you've tried that works!
Click here for more details on him!
Wishing you all the luck of the universe
Your friend and Relationship Astrologer,
Anna Kovach
---
---