You've met a Libra man and you've really developed feelings for him but not sure if he's ignoring you or just playing hard to get. What is going on with him? How to know when a Libra man is not interested in you and just being nice? Keep reading for some helpful tips to look for.
1. Dodges Contact
Whether it's phone calls, text messages, social media messages, or any other type of communication, he'll pull back or not respond at all. He doesn't want to be mean but he doesn't want to send the wrong message either.
He's a sweet guy but he is still a guy. That means that he's going to play the pulling back and being colder maneuver if he thinks it's not working or if he's just not into you at all.
Libra men make it clear when they're interested just as they're pretty definitive when they don't like someone. When he's not interested, he won't go out of his way to call you, text you, or talk to you.
Whether you were dating him or just interested in him, he's not going to push anything forward. He's going to go about his busy life as though you were never in it.
Libra men tend to put lots of focus on themselves and what they want in life. If he's dodging you, he doesn't want anything with you. You'll need to just go ahead and cut your losses or cut the interest in him.
2. Talks About Other Women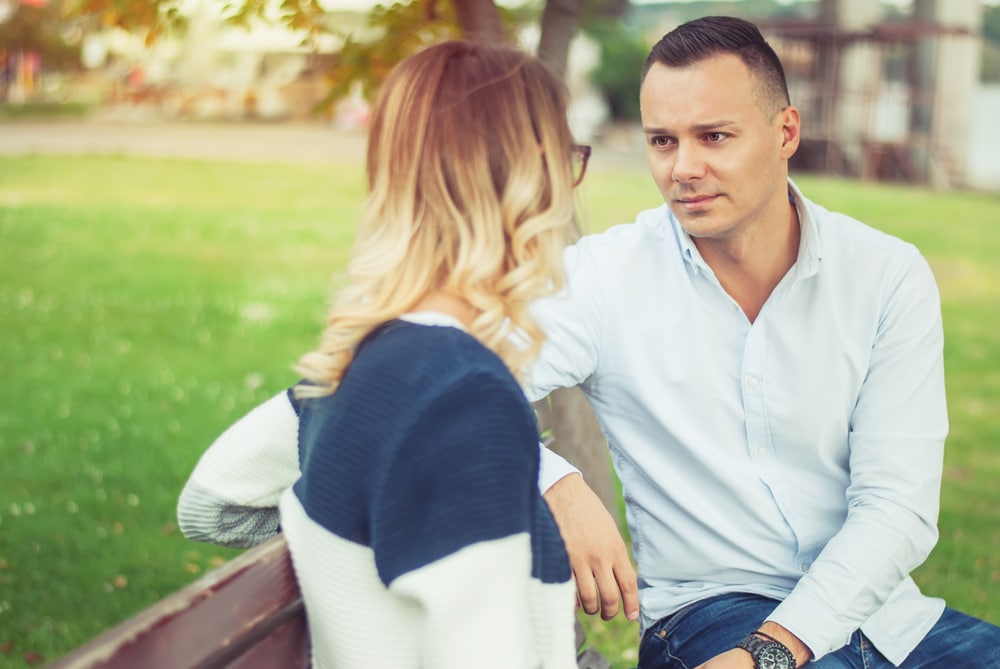 In the case that you're crushing on him and you're not actually dating him, he may be oblivious and start talking about other women to you. Like you're just a good friend he can talk to.
However, he is a private guy so this would be sort of unusual. Unless you've been friends for a long time and he just has no clue you like him. Then yes, he'll open up and talk to you.
It won't be deep stuff at all but he may mention having interest in some other women where you two work, go to school, or wherever it is that you two became friends at.
So when he's talking to you about other women, he either has no interest in you romantically or he is oblivious that you even feel anything for him like that or not. If you do, it might be a good idea to speak up and tell him.
Of course if you've been dating him and he inappropriately talks about other women or their appearance, he's trying to show you a little disrespect in a way so that you'll write him off and he can easily flee the scene.
3. Short Tempered With You
In the case that you've been with him for awhile and now it seems that you cannot do anything right in his mind, he's probably done with you. He is not really short tempered.
He will appear as though he does though if he's really trying to shake you loose from his life. Now in the case that you're just friends, he may pick up on your vibes and doesn't want you to get any closer.
If he's keeping you at arms length and being cynical toward you, there is a good chance that he is showing you he isn't interested and doesn't want to go anywhere with your friendship.
He won't let anyone in who he doesn't feel close to or wants to be with. This means that if you're in the friend zone. You're going to either stay there or he's going to below you off entirely thus icing you out.
He may act annoyed at anything you do really. The way you eat, the way you talk, the way you twirl your hair, etc. You'll know because he'll give you a weird glance like "can you not" type of thing.
Watch his body language. You can easily pick up on when he's annoyed even if he doesn't say anything. When he starts being this way around you, it's because he's done or just isn't interested.
When a woman keeps trying to push him into something he doesn't want, he will absolutely either tell her he doesn't want it or he will act highly annoyed by anything she does just so she "gets it".
4. Tells You How He Feels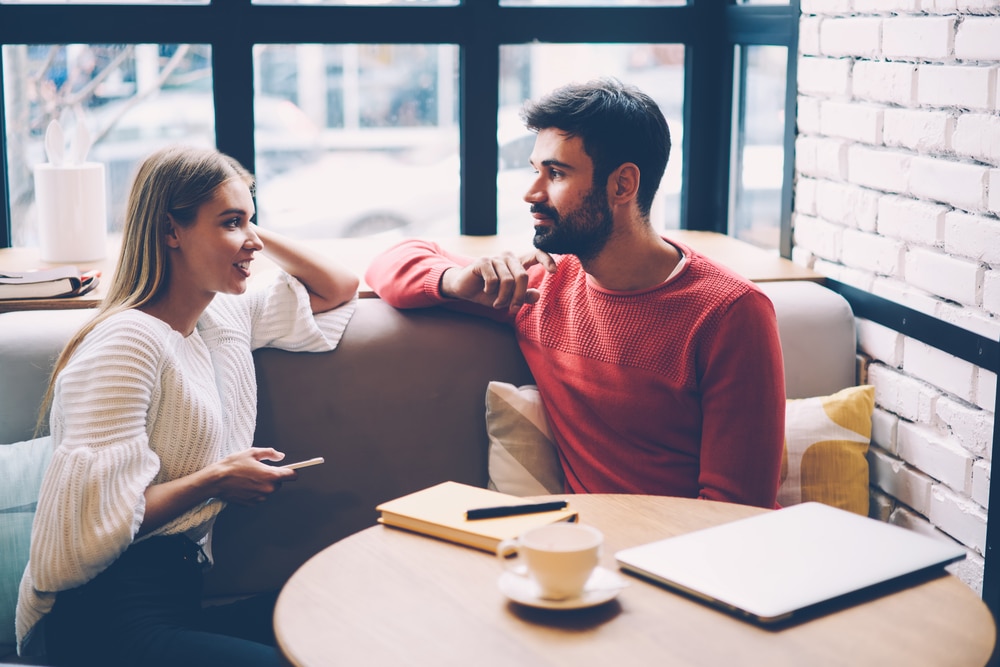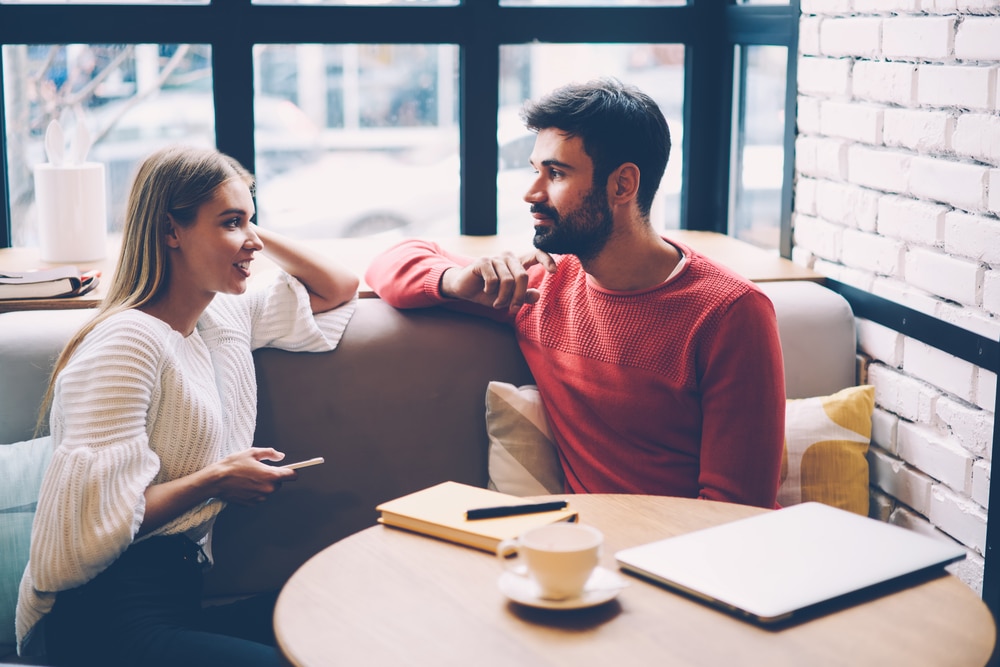 When you confront the Libra man on how you feel and what you want,,he will have a hard time with it but he will actually tell you that he isn't interested in you in that way or doesn't want a relationship.
It won't feel good to hear it but it's often best to ask him what he wants and where he sees things going. That way you get a definitive answer and are not stuck in limbo wondering what signs he gives off if he likes you or doesn't like you.
Talk to him and get a feel for what is going on in his life, in his head, in his heart, and what he wants. What he wants and what you want may not line up. I get how saddened you will feel to find out Libra man has no interest.
However, its best you find out instead of going forward thinking he likes you then getting hurt when you find that he doesn't. Libra man is slow and will take his time forming a bond that he wants.
I've given you a list before of what he wants and what he does when he likes you. Now you have a list of how he is when he isn't interested and maybe doesn't want to be with you.
Libra men can be complicated but they are often very honest when you ask them for the truth. Though it may be hard to ask him for it, you've got to stand your ground so that you're not left wondering what is going on.
Share your story (or situation) with our community in the comment section below (don't worry, it's anonymous).
If you're just scratching the surface with your Libra guy, you should really learn all you can about his sign. It may help you in the long run. Click here for more details on him!
Wishing you all the luck of the universe
Your friend and Relationship Astrologer,
Anna Kovach
---
---