What can you do to make your Libra guy pay more adoring attention to you? When you're feeling he's not giving you what you need, you've got to do something!
It's time to stand up and take charge. If he has flirty tendency or worrisome wandering eye then you may want to keep reading to learn more about how to make a Libra man jealous.
Libra Man Jealous for Social Media
Libra man doesn't often get jealous because he's self assured typically. He can be a bit self-aware therefore doesn't worry about anyone cheating on him.
This can cause a rift with a woman who is crazy about him but not getting much of his attention. She wants to do what she can to get him more in tune with her.
That being said, what can you do to get his attention more? Well, jealousy is one way to do it but I do warn you that it's very difficult to make him feel even remotely concerned.
Lord knows most Libras are into socializing on the internet so here are some things you can do via Social media that may get his attention:
Try to be on social media frequently – Get on there more than you were before you two got together. Do it in front of him or do it when you know he's "online".
Don't pay as much attention to his page. You can look but don't comment or hit "like". If he sees you're active a lot but not paying any heed to his page, he'll wonder what's going on.
Responding to him quickly is a no-no. You've got to make him seem less important to you. Let him wait. He'll see you are online but not answering which will probably make him call you to get your attention.
Reply to his friend's posts with cute comments. He's going to wonder what you're up to and why you're finding them more important than him and his page.
Post lots of flirty or fun photos of yourself. He'll ponder on how you're having so much fun without him. At first he'll think it's cute but then he'll worry that you don't need him.
Update something on your profile right after he messages you. Again, don't answer him. He'll try to figure out if you're going to answer him or not since clearly you are online.
Act interested in other people's lives while ignoring his posts. By not giving him much attention if at all, he will feel less important therefore will be jealous.
Any or all of these tactics will probably work fairly well. The idea is that you don't pay as much attention to him on Social media where he expects you to. Making him feel less important will push him to be more active and more attentive to you again.
He wants to be the most important person in your life so when he feels he's not getting that he'll try to win you back. Then again, it could backfire and he may decide to get that attention elsewhere. Be careful if you decide to do this!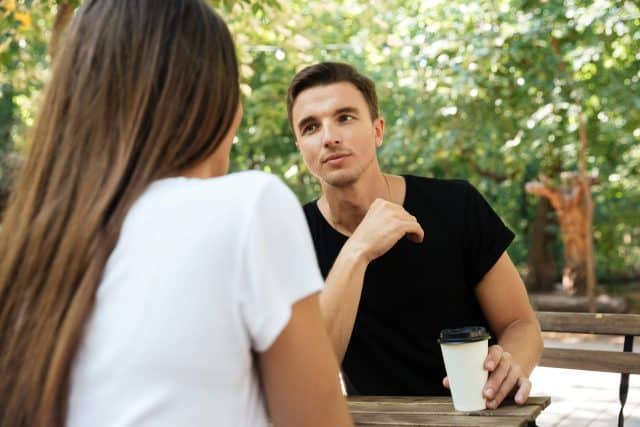 Is Libra Man Jealous? 5 Signs He Is!
Naturally, you want to know if your Libra man is actually jealous. He's so good at acting stoic or uncaring about this stuff but there are definite ways you can tell. Here are some things to look for:
You catch him looking at another woman's photo on social media but he closes it out really quickly. He will try to hide the fact that he's flirting with other women.
He may try to make you jealous in response to you having done it to him. Libra man wants to show you what you did to him and see how you feel about it.
Flirts with other women in front of you. This is another form of revenge if you tried to make him jealous first. He wants to make you squirm.
Suddenly more attentive – He may flirt with you more or want to be closer to you in attempt to show you that you are his and you shouldn't flirt with anyone else.
Suggests having an open relationship – Yep, he normally wouldn't take this route but if he's jealous then he may insult you by suggesting an open relationship.
These are all things that Libra man may do to make you angry or jealous yourself. He doesn't take to it very well when someone puts in effort to make him jealous.
If they are successful, he will want revenge of some kind unless he has a moon sign that makes him more mellow or worried. Otherwise, jealousy isn't a normal Libra guy quality.

Read next: Libra Man in a Relationship Can Be Heavy: Learn How to Deal with It
Should you make Libra Man Jealous?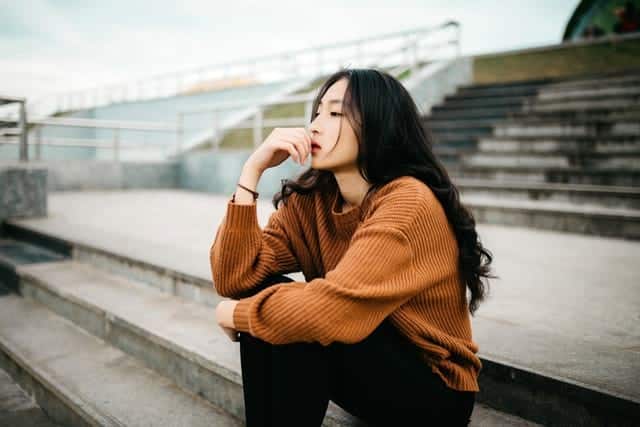 Libra men tend to not have jealous tendencies so if you've done things in order to make him that way, you'll likely get a karmic repercussion from it from him. He doesn't like it and it could be a relationship changer.
Libra man is typically secure in his self esteem and figures no one will cheat on him or he doesn't worry about it because he knows he can find someone else. Either way, you may lose if you try to make him jealous.
It may not be worth the risk you want to take in order to get his affection or attention. The best avenue to take is the honest one. Tell him you're not feeling fulfilled or you feel he spends more time on other stuff than with you.
If your Libra guy is the flirty type, you can tell him you don't like it and you'd like to set some boundaries with him. If he really cares for you, he will be open to discuss the boundaries.
Talk to him when you're calm though. If you try to talk to him while you're upset, he will take it as unnecessary drama that he wants to avoid like the plague so pick the right moment.
The Libra man can actually be quite reasonable if you approach him with a very open mind willing to find some common ground. He responds to intellect rather than emotion.
You've got a 50/50 chance that jealousy would work. Either things can go very well or things can go very badly. You really need to weigh your options and figure out which side of the spectrum your Libra guy is in.
This risk could either save your relationship or it could completely ruin it leaving you broken hearted. It may also hurt you when he doesn't respond to you trying to make him jealous.
You may think he doesn't care about you enough or that he really digs other women more. Either way you'll end up hurting yourself in attempt to get his attention.
Read next: How to Keep a Libra Man Interested – a Few Easy Steps
Conclusion
All in all, Libra man is typically not the most responsive when it comes to jealousy. He doesn't feel it most of the time and when a woman tries to make him jealous, he may either find it cute or annoying.
Whichever the case may be, Libra men think highly of themselves and assume the woman they are with isn't going to step out on him. It's more that he's confident more than the trust factor.
I know that sounds awfully narcissistic and maybe in some way it is but that just goes to show that you should really think things through before you try to risk your love just to make him give you more adoration.
Don't walk on eggshells with your Libra man. Talk to him. Tell him that you feel ignored or unloved and why. Don't do it emotionally though. Do it very straight laced and proper.
You'll find he will actually talk to you and he may actually apologize. It's possible he's so busy with himself and others that he hadn't notice that you were feeling neglected.
That sounds bad doesn't it? Be that as it may, you've got to let him know it's not right and that you deserve more of his time and more of his heart. Making it clear to him may wake him up.
Speak up and tell him what is bothering you. You have every right to whether it upsets him or not. If you don't, he won't know, and then you'll try to do something silly thus losing him.
Don't take that chance ladies. Take this advice for what it's worth and run with it! Save your relationship, don't destroy it.
I have some fascinating information you might enjoy to end this article. Did you know that the tall dark and handsome NBA start Kevin Durant is a Libra?
It also appears his Moon is Taurus. This makes him a bit more of a stable and reliable Libra man. He's looking to be balanced for the rest of his life and do his best in his career. A true Libra! Click here to learn more about the Libra man's personality.
Did you make a Libra man jealous and it worked for your relationship? Tell me how you did it!
Share your story (or situation) with our community in the comment section below (don't worry, it's anonymous).
Wishing you all the luck of the universe
Your friend and Relationship Astrologer,
Anna Kovach
---
---