Are you crazy about a Libra man or in a serious relationship with him and he's suddenly started acting weird? Does he dodge phone calls and leave you wondering why? 
Is your man cheating on you? I can definitely help you with this! This guy isn't as sneaky as he thinks he is. There are things to look for that are dead giveaways for you. 
Keep reading to learn the signs how to tell if your Libra man is cheating on you. Don't let him get away with it! 
As I said, there are signs that you can look out for if he's acting weird and suspicious. He thinks that he's good at sneaking – but really, he stinks at it! 
Here are things that basically get him busted:
He's Meticulous About His Appearance – Even When It Shouldn't Matter
He gets in that mirror, checks his eyebrows, teeth, complexion, and basically wants to be sure he looks amazing. What is weird is when he's only going to the grocery store. 
Why in the world would he need to look like he's headed on a date if he's only running errands? Yep, something is going on unless of course, he's always been this way. You're looking for out of the norm behavior.
He's Constantly Unavailable
He has become less and less available to you. He's too busy with work, projects, and other activities. Whether that's the truth or not really remains to be seen. 
You will notice a sharp drop in his desire to want to spend time with you. He seems to always have something going on or plans change that pulls him away. 
There's A New Woman In The Picture
This is the unthinkable, but you catch him texting with another female. You may ask him who it is and your man tells you that she's only a friend. 
That's all well and good, but this friend lives long distance which means he's given her his private phone number. That seems to cross some boundaries for most women and I'm sure you feel the exact same way. 
There is always the walking into the room and him trying to quickly click off a woman's photo on social media only to find out that's the same one that he's been texting with. I'd say that's a problem. 
You Spot The Social Media Flirtation
Heartbreaking but true… you catch him actually flirting with other women on social media. He's clicking hearts on their sexy photos or leaving comments like "stunning!" 
Why in the world would he be doing that when he has you? It's very true that Libra men are HUGE flirts but even worse is when they blatantly do it so that you will actually see it. 
It would seem that the Libra guy either wants to be caught so you'll be forced to end it OR he's doing it because he just doesn't care what you think. Neither of these reasons is good. 
He Has New, Private Friends
He decides to spend time with friends you've never met. He didn't invite you to go and doesn't want to be grilled about it. Who is he really going to meet up with then? 
This goes through every woman's mind that is with a Libra man. If he is so secretive about these people and where he's going then something is up. If you feel suspicious, it has validity. 
How about that harrowing experience when you find out that he cancelled plans with you to do something else? Yep, he does that too. In the event he is flaking out on you, Libra man is spending time elsewhere. 
The Libra may not be cheating but still, if he is not holding up to the plans he makes with you then you have got to take note. Don't be flippant about this. Ask him lots of questions. You deserve to know. 
Are Libra Men Cheaters?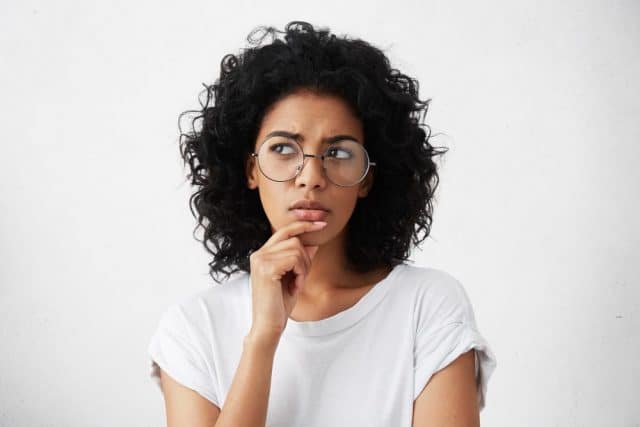 Libra men crave lots and lots of attention. They love being told how awesome they are, how good they look, and how their talents are impressive. They thrive on this attention. 
They are classic attention grabbers. This is why they put on the charm when they are in proximity of pretty much anyone. Libra men can be prone to cheating for this very reason. 
Does that then mean that your guy is cheating on you? It could be but it could also be that he's just not feeling the relationship and is looking for ways to get out. 
If he truly does love you, he will be faithful but he will still flirt. He doesn't think there is a reason for you to be jealous. Libra wants you to trust him and know he won't cross the wrong lines.
Okay, so not all of these guys are cheaters. Each and every one is different depending on what Libra has in his chart other than his sun sign. He could have a rising sign such as an Earth sign that will make him more stable. 
He could also have a Moon that is more grounded. There are always various angles to look at including how he grew up. Sometimes family has a lot to do with how a person turns out. 
That being said, I cannot peg all Libra men as cheaters. They are capable but not all of them actually do it. They may flirt like crazy with other women or even men but when asked to go further, they put a halt on it. 
What Should You Do If Bust Him Cheating?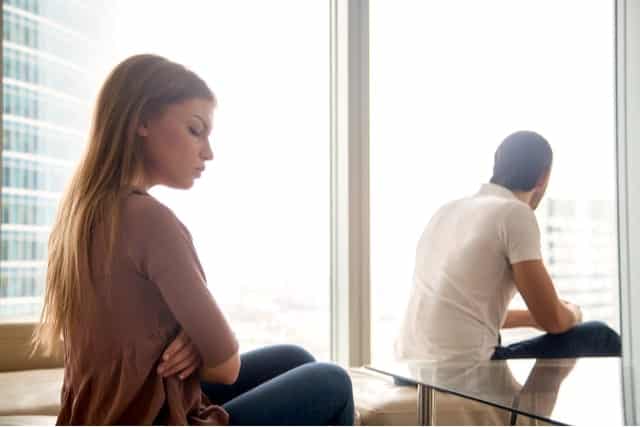 Alright, this will all depend on you. Did he do it once? If it was a mistake you could work with him and try to move past it. If you are the type of woman that holds onto stuff, then it may not work for you. 
How do you approach him once you've figured out he's being unfaithful? The easiest and shortest route is the best. Ask him flat out what is going on and tell him you already know so he might as well spill it. 
When he tells you his side of this, be really careful of how your gut feels. Does it feel tense as though he's still not telling you the truth or are you feeling as though he's telling you what is true? 
It's important you use your intuitive feelings on things like this. I know how painful this is, and how hard it may be for you to even remember to pay attention, but you have to try. 
When you feel if he's lying or telling the truth then you'll know what your next move is. You begin asking if you can ever trust him again. No? Then it's time to let him go. 
If you feel you can trust him then you're going to have to make him prove it to you over time and build that trust back up. It can be done. It's just the matter of asking yourself, how much do you love him? 
He's A Justified Action Guy
What does that mean? It means that if he feels that you're not giving him enough attention, time, or have wronged him in some way, then he will most likely cheat.
He isn't into revenge per say… but he feels it's alright for him to seek what he wants elsewhere if you are not on the same page with him. This is for the ones that cheat. 
I must stress to you that not all Libra men do this. They have it in them to do it, but not all do. They weigh their personal scales of balance to see what is right for them, ultimately.
If you have caught your guy red-handed then you must approach it immediately. Don't let yourself simmer on it because you will either back out or you will try to convince him not to leave you. 
This isn't good for you. You need to trust your inner voice and believe that you deserve the absolute best. It's for YOUR best interest… not his!
Read next: Should You Trust a Libra Man or Not? (Here's How to Tell)
Final Thoughts
Most women are gifted with intuition that tells them when something is off or if their guy is cheating. You have it too! 
I completely get how hard it is sometimes trying to trust that instinct of yours. You love him, you feel you can't be without him, and you put in so much effort.
The truth is, he's doing what he wants and not thinking of the effects for you. This is a selfish thing for him to do and do you really want a selfish guy in your life? 
Of course you don't! You want a man who is honest, loyal, and treats you well. He thinks of your welfare and wants you to be happy. On that note, you need to make your own choices.
I just hope that this article has helped underline what is happening and what you can do about it. I only wish the best for you ladies! 
So tell me, did a Libra man cheat on you? How did you find out? I'd love to hear your story. 
Share your story (or situation) with our community in the comment section below (don't worry, it's anonymous).
And if you feel like you need some private guidance on your relationship, I've still got a few spots open for my 'VIP Consultation' service that you can book here to get instant clarity and guidance. You can book your private consultation here.
Wishing you all the luck of the universe.
Your friend and Relationship Astrologer,
Anna Kovach