Are you hopelessly in love and in a relationship with a Libra man but find him to be rather confusing? Are you thinking of being in a relationship with a Libra man but want to know more? Keep reading for some useful information on what a Libra man in a relationship is actually like.
Dicey Communication
Here's the score… Libra man is excellent at looking at both sides of any situation or argument. However, if he feels offended or hurt by something that his partner has said, he tends to shut down a bit.
He's excellent at talking about everything under the sun but talking about his feelings is a problem. He doesn't really want anyone to know who he is at the core so he leaves things out.
It takes him a really long time to even open up to someone in the first place. He's scared and indecisive about whether or not he should open up at all. This can cause lots of frustration for the woman who is in love with him.
Don't get me wrong, if you ask him for some advice, he'll be excellent at talking to you and giving you pointers. He'll even talk to you about some basics about his life but when it comes down to intensely personal things, it takes him forever to open up.
The other thing is, when you're trying to be honest with him, you have to watch the way YOU talk to him otherwise he takes it the wrong way and then will either pout or he'll let loose all the things he's held in that angered him about you.
He'll tell you he loves you and how fantastic you are but when it comes to intensely personal matters, he'll hold off on saying anything as he doesn't want to seem like a bad guy or doesn't want to hurt you.
Unfortunately, if you don't know what is going on in his head, how can you possibly even begin to work at it or change things? This can make for some deep frustration for any partner of Libra man.
He is incredibly loving and has a huge heart but this is a heavy situation with him. The only way to cope with it or deal with him is by giving him some time, being patient with him, and try to talk to him in a "sweeter" way.
Worry and Possible Paranoia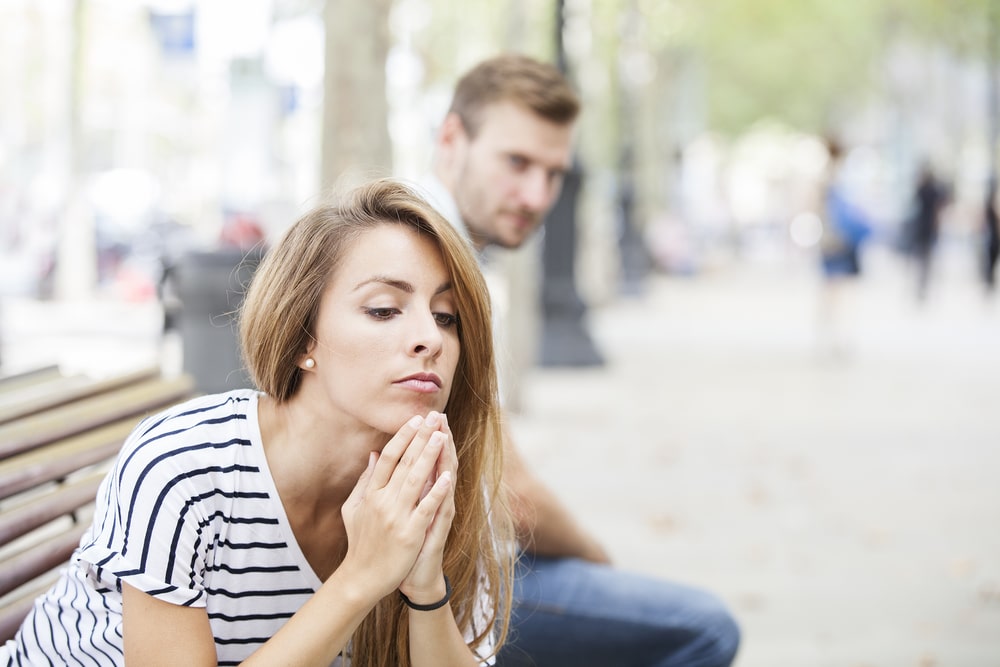 While the Libra man should be able to look at every angle as he does in any other situation, he's unable to do it properly in a relationship. This makes it hard for him to understand his partner's side of arguments or situation.
He worries that if he tells his partner the truth about how he feels or what he wants, that he will deeply hurt her and she will see him as a tyrant instead of as the loving care-free guy that he thinks she sees him as.
He always wants his partner to see him as amazing, comfortable to be with, funny, and giving. However, if he finds things in the relationship he doesn't like, he will have trouble speaking up.
When he isn't speaking up, nothing gets solved, and then the troubles continue to build until finally one day he explodes and his partner gets hurt by all the things he has to say.
He doesn't understand that telling his partner what he feels right away is far better. Sure she may not like it or feel hurt but if she can understand then changes can happen to make things better. He needs to take that risk.
He's also paranoid that he may screw up the whole relationship if he allows his partner to totally know who he is and so he finds himself keeping secrets which ultimately make him look sketchy.
He'll be super sweet and tender but being real and admitting why he is the way he is when it comes to the darker side; he isn't into explaining that which causes problems down the line.
The Flirty Side of Libra Man
Another heavy topic for any woman with a Libra man is the fact that he seems to need outer sources of adoration. He's much like a Leo in this way. He wants to be paid attention to.
Sadly, he will seek out women who will pay attention to him. He may do this via social media, at work, or elsewhere. When he's in an actual committed relationship, he feels that as long as he doesn't cross a line then there is no harm.
Truthfully, most women will see her man flirting with other women and not feel really confident in their relationship with him anymore. It's disheartening and makes a woman feel as though she's not enough for him.
Libra man doesn't mean for it to come off that way and will often do this flirting behind his partner's back. While he may tell the women eventually that keep flirting with him that he's taken, he doesn't understand how hurtful this is.
To make matters worse, he isn't the jealous type typically so he really doesn't get why flirting with others should be any big deal. If he's with a woman who also isn't jealous then this may not be an issue.
However, if he's with someone who doesn't like him doing this and cannot trust him when he gets on social media, this will cause stress within the relationship, especially when he refuses to change his relationship status or hides it.
He doesn't want everyone to know he's in a relationship because then the women would stop trying to hit on him or compliment him and he thrives on this attention.
This can be something really difficult for any woman to deal with. The only way it can be dealt with is learning that he will not cross the boundary and actually go sleep with these women.
If you're just scratching the surface with your Libra guy, you should really learn all you can about his sign. It may help you in the long run. Click here for more details on him!
Share your story (or situation) with our community in the comment section below (don't worry, it's anonymous).
Wishing you all the luck of the universe
Your friend and Relationship Astrologer,
Anna Kovach
---
---