Are falling for a Libra man but you can't really tell if he's just being sweet or if he's actually ready to get more serious with you? It's most fortunate you came across my article today because I can definitely help you!
Libra men sometimes seem confusing or cryptic. The thing is, he's rather obvious when he's falling in love and when he's ready to commit. There are definitely things he will do and say. Check out the signs Libra man wants to commit to you below! 
7 Signs Libra Man Wants To Commit To You
1. He's Reaching Out More
The Libra man typically will not commit unless he's in love. That being said, when he's spending more time adoring you then this is huge sign that he's ready to commit to you. 
He's ready to take it to a higher level to keep you in his life. Even if he's terrified, he will still commit because losing you would be absolutely awful. He will reach out to you more. 
Dating a Libra man can be wonderful but when he's ready to take the plunge, he will show you a really amazing time more often. He will take you to high profile places where you two can be seen together.
If he was sort of hiding you before or introducing you as his friend, this will come to an end. He will put his arm around you and let the whole world see it because you are his woman. 
2. He Starts Opening Up To You
The Libra man is very private and he takes awhile before he'll start talking to you about his past, his family, or an ex that broke his heart. He keeps that all stored away. When he's ready to commit, this becomes something he opens up about. 
He will answer questions you want to ask him and he will likely ask you more questions about you. Libra men don't like to pry unless they want to get closer to you. 
His wall comes down and he lets you in. You're now someone he plans to be with for a long haul, if not forever! He really does see you as someone he can trust with his heart and soul. 
By this point he's realizing that you are someone he can rely on to talk to about when he's upset or stressed out. Libra man worries are not as harsh when he can talk to you. 
3. He Helps You When You Need It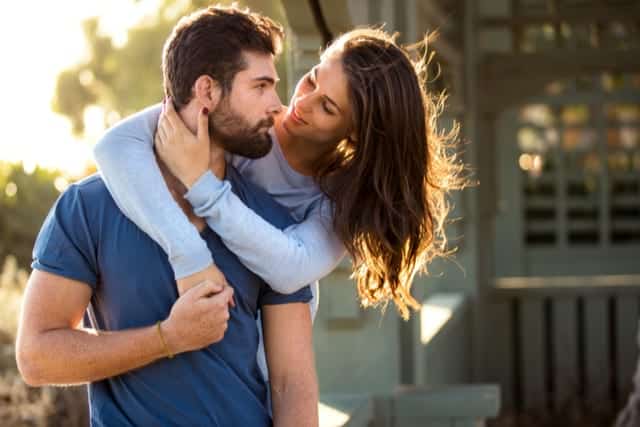 When your Libra guy isn't helping you with things you need, it can make you frustrated and confused as to why he's so standoffish. An example would be if your car broke down and you had to call him to get you. 
If he's not ready for commitment he will be upset that he's going to be late for work to come get you and help you get your car to a shop. When he IS ready to commit, he will help you without complaining or hesitance. 
He absolutely will treat you like a princess. He'll take pleasure in doing something that will help make your life improve. This includes helping you to pay your bills when he has funds.
If you happen to move in with him, he will insist on paying the bills while you take care of your needs. He will want you to secretly contribute and really, it's only right. 
Just know that he doesn't typically want to help you unless you two are in a committed relationship then he thinks the world of you, and will do just about anything he can for you. 
4. He Starts To Discuss The Future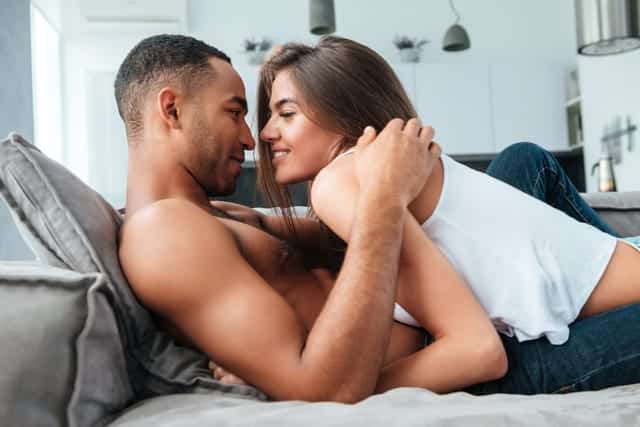 When a Libra man is ready to commit, he will include you in his future. That is because he sees you in it if you want to be. You'll notice that when you're just dating or seeing him, he doesn't often talk about future stuff with you.
He may talk about plans he has or "maybe we can do this," but never anything solid. When he's about commitment with you, he will say "we'll have to do this!" The operative is "we," or "us." Those are the key words to listen for!
When he is using that often then he definitely sees you as a permanent fixture and will commit to you. He may not even say he wants to commit, he just starts going in that direction without saying anything. 
Libra man figures if you want to commit also, you'll go along with it. If you don't, you'll let him know and he can move on. Otherwise, this is another of the huge signs that Libra man wants to commit. 
5. He Introduces You To Family
Like other signs, Libra man tends to keep his family life private. When he wants to commit with you, he will want you to be part of his life which does include meeting his family. 
He will take you with him when he goes to visit them or to spend holidays together. He wants them to know you and for you to know them. Besides, in his mind, you're now committed to them once you commit to him.
It's a pretty normal behavior for him to have. You should regard this as commitment as he doesn't often "take someone home." He waits until it becomes more serious. 
He holds his family in high regard so he doesn't take anyone to meet them unless they are only friends or if he's committed. Just keep this in mind. If he suddenly wants you to meet them then he's making a commitment to you. 
6. Introductions In Social Situations
Libra man isn't one to introduce you as anything more than a "friend" when you're only seeing him or spending time with him. When he is ready to make it serious, he will finally introduce you as his girl or girlfriend. 
He won't hesitate by calling you what you are. In that moment, if he has not already talked to you about it then you are definitely in a committed relationship. 
Another tip off is if he changes his relationship status on social media or un-hides it to reveal "in a relationship." He may even go so far as to post photos of the two of you together on his profile as well.
He may make mention of you two going out on a date and tagging it. He opens up to the world that he is with you. That is seriously huge way of showing you he is committed to you!
7. He Asks You To Be In A Relationship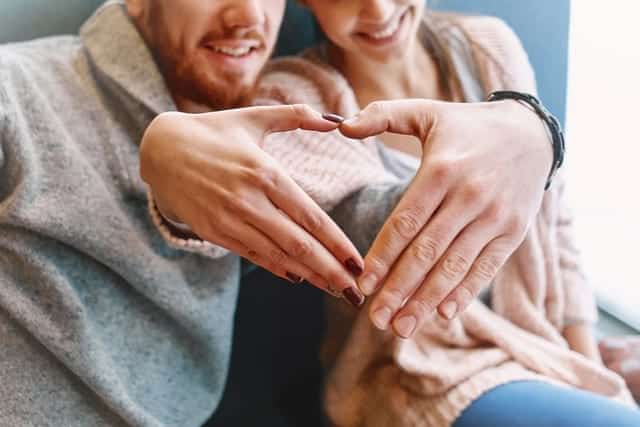 Sometimes Libra is quite forthcoming once he makes up his mind to what he wants. He will likely ask you if you yourself are ready for the next step in your relationship. 
He may take you to nice dinner and ask you if you would be his. He could also just flat out say he's ready to commit and would like to know if you're on the same page as him. 
He worries that you might not be on the same page, so it's wise to reassure him that you're absolutely ready and want to be with him for the future. The reassurance you give him will make him stronger and more confident. 
Once this happens, you two are golden! You can change your relationship status too or introduce him as your man. How great is that?! 
Read next: How to Know If Libra Man Is Serious about You – Ask Him Exactly This
Final Thoughts
Libra man is very cute when he is ready to commit. He will romance you and make you feel very special. He'll be ready to take you to places he wants to share with you and he'll introduce you to family. 
He is ready to call you girlfriend and ready to let the world know it via social media. He's ready to take really cute photos together and show those off. You're special and he wants everyone to know it.
Libra man commits to you after a lot of careful consideration. Trust me, he thought about it for awhile before he decided to finally let you in! Libra men do tend to have troubles making decisions. 
He tossed the idea, the pros and cons, as well as gone back and forth with his considerations. It was hard brain power for this sensitive Libra man. He clearly loves you and wants to share his life with you. 
When will he marry you? Well, that's a different situation entirely and there is more to it. Let me end this article here with loving blessings being sent your direction. 
How did your Libra man show commitment to you? If it was something different than how I explained it, I'd love to hear all about it in the comments below! 
And if you're looking to grow your love with Libra guy to greater heights, then check out my guide Forever Love With A Libra Man to find out how to sustain your love with him for all time!
Wishing you all the luck of the universe.
Your friend and Relationship Astrologer,
Anna Kovach
---
---