As a Relationship Astrologer, I often get emails from women asking me, how can I make a libra man fall in love with me? And listen, I can understand why because these guys are so incredibly charming and fun to be around.
Libra men have a way of wooing women and putting them under their charm. But how to get a Libra man to fall in love with you, is truly the question. What makes this man tick and what can you do to make him notice you?
If you're at your wit's end and confused about whether or not what you are doing is correct to make a Libra man fall in love with you, then I suggest you keep on reading to get some helpful tips to give you the confidence you need to make him yours.
How To Make A Libra Man Fall In Love With You
1. Be Yourself
The Libra man doesn't like false advertising – he wants a woman who is strong enough to be herself without trying to please everyone else. That doesn't mean he wants a woman that likes to pick fights, however.
If you're sweet, caring, considerate, and wonderful then be yourself. If you guard your heart and present him with a lack of confidence, he may not find you appealing.
He loves confidence in a woman. A woman oozing with independence and lifting her head high will definitely get his attention more than most other facets of a woman's personality.
He will also go for beauty, so if you're typically one that looks "on point" with your hair, fashion, and makeup, then he's likely to be drawn to you. Be relaxed, calm, funny, and wonderful just like you are. He'll appreciate authenticity.
2. Complementary Actions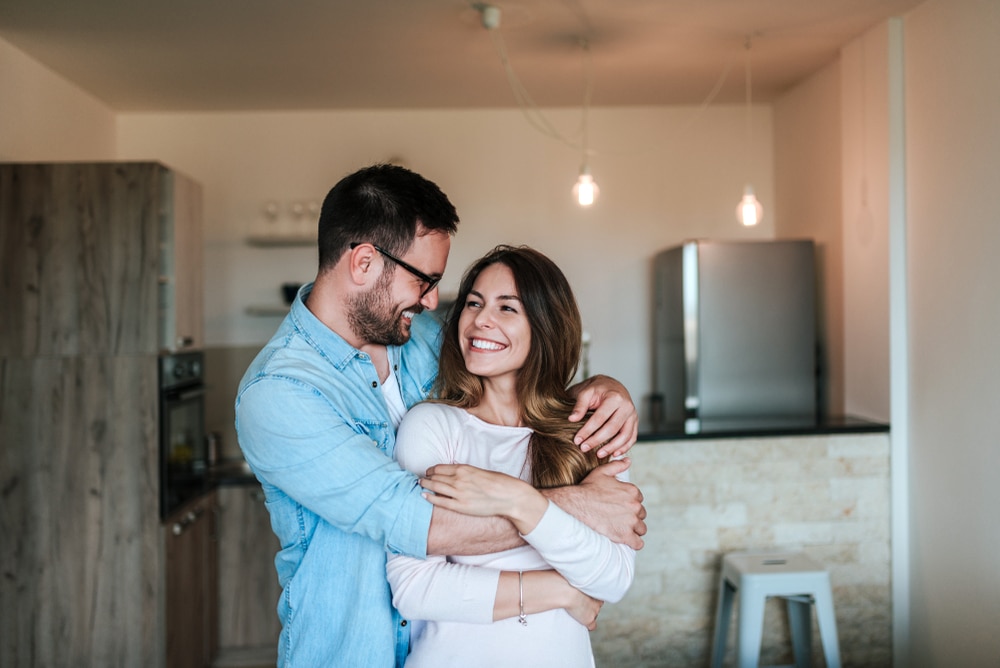 Naturally, the Libra man is a bit of an attention lover. This means that by giving him compliments that tell him how handsome he is, how talented he is, how funny he is, etc., it will make him take notice of you.
You will have to be sincere in your compliments though because he can tell if someone is bluffing or just trying to inflate his ego. Though he does want to inflate it, he wants authentic adoration.
Grabbing his hand and telling him that you really love how soft and attractive his hands are. It's not something he's used to anyone saying but he'll for sure think it's something super neat.
Anything he does for you or with you, make sure you tell him that you really appreciate it and that you're having an awesome time with him. That makes him feel good about his time with you and knowing he can do this again.
3. Independence Is Key
While the Libra man will love spending time with you, he will also want time to himself. He wants to see that you're alright with hanging out with your own friends or doing your own thing.
It will make him genuinely happy to see you happy without him having to be present. In other words, he doesn't like clingy or needy women. If he detects you are codependent, he will bolt or want out.
He truly appreciates a woman who wants time to herself, goes out without him, and yet goes back to him happy. He will want to spend time alone or with his friends as well and needs to know his lady will be alright with this.
The Libra man is not likely to end up with someone who doesn't allow him to flex his freedom. He'll see it as a woman trying to cage him or lock him down which will make him feel smothered. He won't stay in this case.
4. A Calm, Cool, And Collected Temperament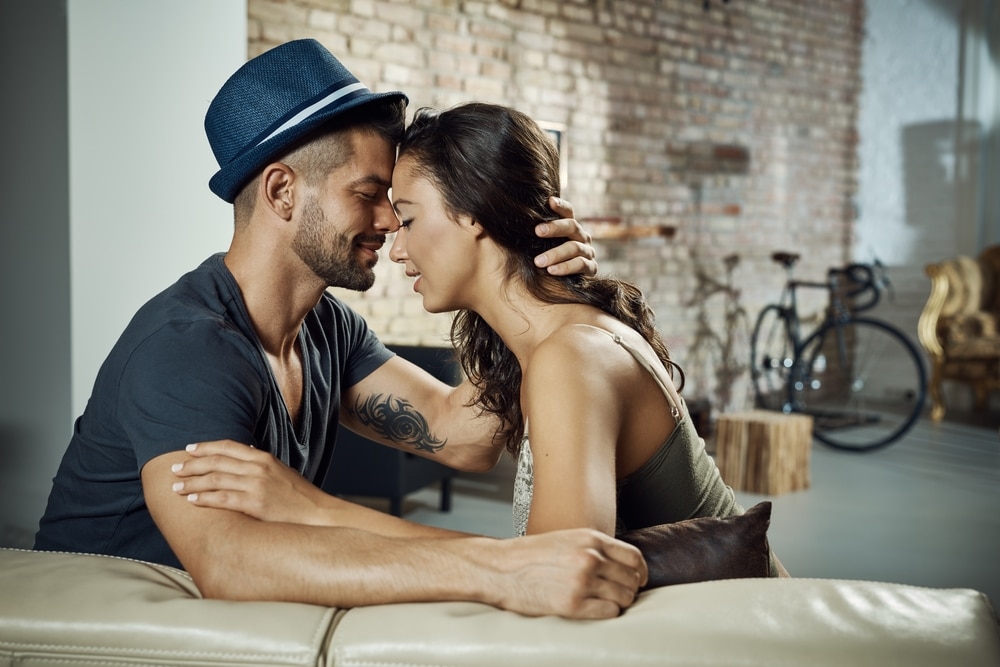 The Libra man doesn't like conflict or confrontation in the least. While he may get upset sometimes, he tends to let it build until he explodes. It's not healthy but he doesn't want an upset-in-the-moment scenario.
With that said, when you want to express your displeasure with him, you'll need to do it in a calm and collected manner. Talk it over at dinner or having drinks; talk to him as though you're talking about anything else.
Don't yell, slam doors, or throw things. He will not react well to this scenario and start to regret being with you. Do you want to win his love? Learn how to calm yourself down when you're upset then approach him when you're calm.
If he tries to ask you what's wrong while you're still mad, tell him you need a few minutes, and then you'll be ready to talk about it. That way when you do talk to him, you'll be able to process what you're saying instead of saying things out of anger or hurt.
If you're struggling to be cool with a Libra man, I strongly recommend checking out my 30-day Libra Man Love Challenge… It will set you on the right path with your hot Libra guy.
5. No Pressure
Okay, ladies, this is important! Libra men do NOT respond well to pressure. If you want to be with him or have something long-term, you've got to be very patient. He's not a fast-mover.
He's one that takes his time, mulls it over time and time again, and then may finally come to a decision on whether or not he thinks you could be the right one. He's indecisive because he weighs the options back and forth.
This is normal for him and so don't be surprised if it takes him several months or even a year before he even commits to you and calls you "my girlfriend." He has to be 99.9% sure you're the one.
It may be frustrating when he introduces you and says "this is my friend" or "this is so and so" instead of "this is my girlfriend." It may even hurt your feelings but he doesn't want to put a label on it until he's ready.
If he's really worth it to you and he's super loving, then he may be worth the effort you need to put in by remaining patient. Keep showing him your independence but also your affection for him at the same time.
He wants a nice balance between what you do with him and what you do when you're not with him. It shows him that you're able to handle life with him. Being a grown woman will make him feel more confident in you.
While it may take some time, you will start to see small growth here and there that will continue to give you some hope that he may finally take the next step in commitment.
Read next: 5 Shocking Things Every Libra Man Wants In A Relationship
How To Love A Libra Man – Final Thoughts
Libra men are seriously great! They are social butterflies who love to spend their time with people. These guys are also really into romantic relationships, so it shouldn't be difficult to get a Libra man to fall in love with you.
All you truly need to do is to be a fun and lively woman, and that means being yourself first and foremost. No Libra man could ever love a phony or a woman who is pretending to be someone she is not.
A Libra man really finds independence super attractive and a woman who doesn't like to cause drama. He wants to be with someone who is chilled and can go with the flow of things because he really can't stand it when a woman puts pressure on him.
A Libra man believes things should form naturally in a relationship. Sure, he likes flirting but he doesn't want to play any mind games. Straightforward is always best! He loves it when a woman says what she means, especially when she is complimenting him!
Are you feeling a bit insecure and are afraid to lose him if you do something wrong?
Then read on…
 Get your Libra man to fall for you in 30 days (or give up forever)
Are you frustrated with how slowly things are progressing with your Libra man?
Do you wish you had a magic ball to see into the future to KNOW for sure if he's "The One" for you?
Are you getting tired of trying to figure him out?
Well… I have fantastic news for you!
There is a simple system that takes only 30 days…
And it will draw him to you like a magnet and get him to fall deeply in love with you…
Or you will know for sure that he ISN'T your soulmate so you can move on.
This powerful program will give you everything you need to know for sure if your Libra is your forever guy.
He WILL respond quickly to this approach if he IS the one for you.
And if he doesn't, you will know in 30 days so you don't waste another single minute of your precious time.
Libra men can be tricky.
And they can leave you waiting and wondering for a VERY long time!
I don't want you to still be in a holding pattern with him a year from now.
This is EXACTLY what you need to get him to commit quickly.
And if he doesn't…
You'll know he isn't the right man for you and you can set him loose so you can find your true soulmate.
So no more waiting around.
No more playing it cool.
Get your Libra man to step up or move on.
xoxo, 
Anna
---
---