Whether you are trying to win the heart of a lovely Libra man or you're giving him a gift for the holidays, there are some suggestions I have for you that will make him feel the care you have for him. 
Libra men can be particular and yet pragmatic. He likes gifts that he can use and that will make him look good. That being said, keep reading to find out what the perfect gifts to get a Libra man are. 
The Right Types Of Gifts For Libra Man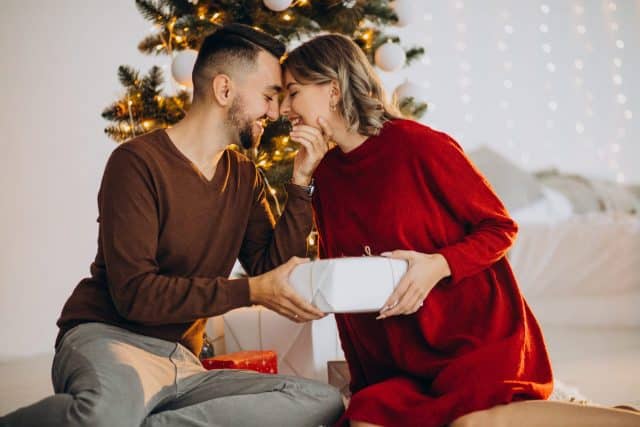 To really please a Libra man when it comes to gift giving, you will want to get him things that he sees as helpful and considerate. Give him things that will help him in his day to day life.
He's a man of fashion and high dollar as well, so don't let him fool you. You can get him the latest and greatest in technology or clothing. He loves to shop, so gift cards are quite useful as well.
When you get him a gift card, he can use it as he sees fit and you'll be sure he is getting something he really likes. You definitely cannot lose there. Find out what types of things he likes and go with a store that has the best.
If you aren't that close to him yet and haven't gotten enough information to know for sure what he likes then you can get him a gift card for an online store that has it all such as Amazon. 
He is someone who is careful with his appearances so getting him grooming accessories or tools would be good. If he has a beard, you can get a kit that has the best soaps, conditioner, or something similar for beards. 
There is more to know about these items that I've mentioned so far so in the next section, I'm going to explain a bit more so that you have a better idea of what you're looking to get for your Libra man as a gift.
Gifts Libra Man Will Love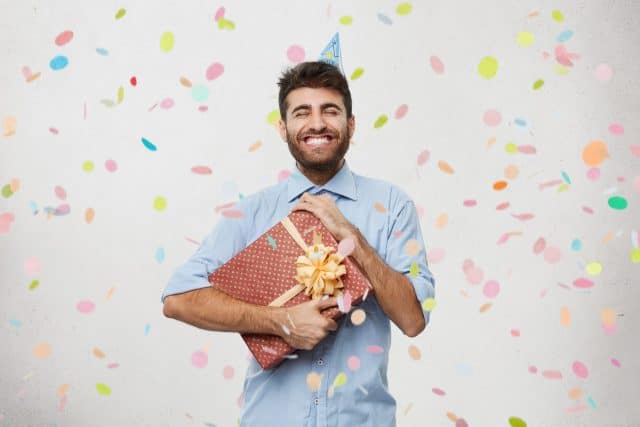 I mentioned getting him gifts he can use, so let's expand on that. If you possibly know what types of hobbies or projects he works on, then it would be nice to get him something he can use with those.
Let's say he's into writing books and he gathers stories from around the world. Perhaps getting him a world map he can hang up with some stick pins would be ideal for him to keep track of his research.
If he's into studying insects then get him a kit that will allow him to catch and observe insects to help him with his study. See how this works? Get him things that will help him to do what he loves best.
If he's an outdoorsman, get him gear that will help him out in the wild. If you aren't sure what he has or doesn't have then you can get him a gift card for a store such as Gander Mountain, R.E.I, or Cabela's. There are plenty of others.
Choose something local to him so he can go out and joyously spend the card you got him. He will absolutely appreciate the thought behind it and the consideration you've given in your gift giving.
Men that like to weld will love having a new welding helmet or gloves. The list goes on with practicality. Have you been to dinner at his place? Is he lacking dishes, pots, cooking tools? 
Moving on, he likes to look his best at all times. Think about what a man who wants to look good would want. A hairstyling accessory, the latest shampoo or conditioner that makes him look like a million bucks.
Have you ever smelled his cologne and asked him what he uses? Perhaps you can get him another bottle of it or liquid soap in that scent.
I know this may sound (kind of) girly, but these are the types of things he loves. It's well thought out and it makes him feel good about himself as well as you. 
If he's into health, you may get him a gift certificate to use at a local gym. If he already has one you can perhaps get him a sports bag and fill it with fresh towels, soap, yoga mat, and maybe a water bottle. 
In the event you want to clothes shop for him, you had better make sure you understand his fashion. I'd advise against it personally because it's best he picks out his own. Again, this is where a gift card comes in handy. 
Find out his favorite place to shop for clothes and get him a gift certificate so he can go shop in his own time and pick out precisely what he wants to wear. He'll definitely think of you when he's shopping and when he buys his new duds. 
Less Common Gifts Libra Man Loves
This requires you to use your imagination. If you are already dating him then you can be really creative with your gift giving. Make him a book of certificates he can rip out and redeem with you. 
These will include things that you will do for him. Perhaps one free day of laundry or cleaning his place will be something he'd love. Taking his car to have it washed or get an oil change for him would be spectacular also.
You can think up the things you'd do for him if you'd like. He'll love just about anything you come up with. 
Something else you can do is plan a date to a place that he's been dying to go to. Again, if he's into nature then take him to a national park he's never been to and plan a camping weekend. 
Another less common gift for a Libra man would be something that makes his place smell amazing. You can do this with an oil diffuser with some earthy scents, scented wax or candle with the burner, or incense if he doesn't mind the smoke.
He will absolutely love going home each day to a beautiful scent that makes him feel calm and refreshed. You can also get him some antibacterial soap to keep in his bathroom as well as kitchen.
A spa day is a fantastic move! Get him an all-out spa day. He'll be absolutely floored by your gesture. This will allow him to be pampered and spruced up for a day. It will make him feel brand new.
Art and Music are good too if you know what he likes. Again, if you don't then hit up an online store where he can purchase what he loves best. This will make him feel closer to you when he realizes how considerate you are. 
Read next: How to Love a Libra Man – How Really Impress Him The Right Way!
Final Thoughts
The Libra man will always play humble and act as though you don't have to do anything for him or buy him anything. The truth is though, he feels like a million bucks when you do it. 
He will first say, "I can't accept this, it's way too generous." That's when you say, "you deserve it and I'm happy to get it for you!" In some ways he could feel pressured but hopefully he'll just accept it and be happy. 
I want to note here that while he's a bit strange like this when he accepts gifts, he's not always the best gift giver. So if you can accept he sucks at it, you'll realize you should just tell him what gift card you want. 
Seriously ladies, Libra men have no idea what to get you and will try but if they fail, try not to be too upset with him. He's just not savvy with getting a woman what she truly desires.
If he ever asks you for a list, give him one. If you don't, you'll end up with things like a coloring book, notebook or hot wheels car in your favorite colors. I kid you not, he can be that silly. 
When you give him the things I've mentioned, you are giving to his heart and soul. He will know it and he will absolutely think the world of you for having paid attention to what he likes or needs. 
Gifting your sweet Libra with things he finds absolutely decadent will make him understand how much you care and will deepen his affection for you as well. 
Speaking of likes… I should tell you that adorable and talented rapper/actor Donald Glover is actually a Libra man. I guess you know what he likes by now right? 
Have you gifted a Libra man so well that he fell in love and married you? Tell me what your Libra man liked best! 
And if you want to learn a little more about your Libra man, then you've got to check out my blog Libra Man Secrets right here!
Share your story (or situation) with our community in the comment section below (don't worry, it's anonymous).
Wishing you all the luck of the universe.
Your friend and Relationship Astrologer,
Anna Kovach
---
---