A Libra man is probably one of the loveliest men to date. He is kind, thoughtful, and incredibly romantic. This man aims to please, and the best thing about him is that he loves to love. 
This is the guy that wants to be in a relationship. Relating to another person gives him a genuine sense of purpose. For him, there is nothing better than seeing the world through another set of eyes.
I'm not surprised that I get a ton of questions from you ladies asking me what the best way is to secure one of these romantic gentlemen. So, if you're looking for a couple of tips to get your Libra man wildly turned on, then continue reading!
What Turns A Libra Man On: 5 Things To Keep In Mind
1. Aesthetics Are Key
Your Libra man is for sure one of the most trendy and fashionable people you will ever meet. He is always at the brink of every new trend. 
Looking good is extremely important to him. He wants to greet the world by always putting his best foot forward. He enjoys being attractive and desired by people, so of course he is going to put a lot of effort into what he wears. 
You can imagine that a woman who takes a lot of pride in her appearance is going to get him feeling rather hot and bothered. Make sure you look really sexy every time you go on a date with him. You want him to see that you're desirable by onlookers.
This man just loves it when a woman looks cool and is wearing the latest trends. He makes so much effort, and he expects this from the lady on his arm as well.
He has really refined tastes and cares a lot about art and culture. One way to really steal his heart is to show him how in the know you are about an up-and-coming artist or by scoring a few tickets to the hottest band in town.
All of this may seem a little shallow to some people, but for your Libra man, it is really important. Living in a world surrounded by beauty is critical for him.
Anything beautiful makes him feel at peace, and that is what he is striving for in his life, to feel greater harmony. This is his ultimate goal in life.
2. He Loves Seeing Your Passion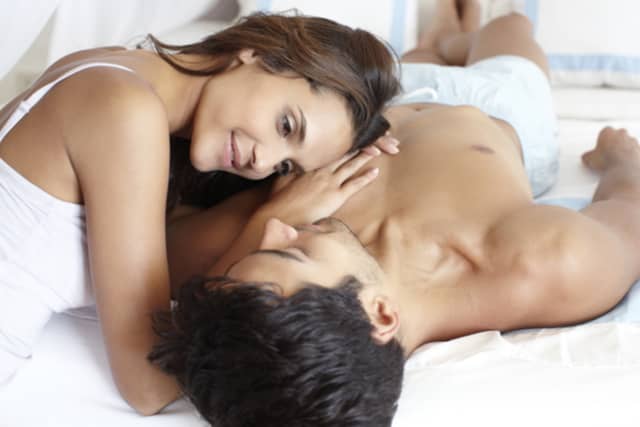 A Libra man has a lot of different interests. This man is forward thinking, and always ahead of the pack.
He has an array of hobbies and passions, and this makes him so intriguing. He can pretty much engage in any conversation because he has so much going on for him.
He's extremely curious and loves to discover as much about the world as possible. This gives him a lot of information at his disposal.
Don't be surprised if one minute he's talking about art, then politics, and then some cool new humanitarian project going on. He is always in the know and really enjoys sharing what he's excited about!
He really likes it when the woman in his life takes an interest in what he cares about, but most importantly, for him, the woman he is seeing needs to have her own passions and interests to keep him coming back for more.
You see, he's not only interested in beauty and outside appearances. It is someone's personality that keeps him sticking around for more.
Yes, a Libra man loves being in a relationship, but he really dislikes being the center of someone else's world. He wants a woman who has a life outside of the relationship.
If she didn't have her own life, then what would the two of them talk about? And if there is one thing a Libra man likes to do, it is to chat and learn more from the person he is with.
Make sure to share with him every little thing you care about. When you show him your passion, he is bound to reciprocate in ways you can only imagine.
3. He Loves Talking Through Problems
A Libra man is by no means dumb; you might think he is because he is so pretty. But in actual fact, he's constantly analyzing people and figuring out what their motivations are. This can make him very useful in a sticky situation.
He's great at giving advice because he has such a wonderful perspective. He's the type of guy that can see a situation from both sides and can then give the best advice to resolve any conflict.  
I know this sounds a little weird, but a Libra man loves to feel useful, it kind of turns him on! He loves pleasing his partner and making her happy and comfortable. 
So, if there is something bothering you, it would really mean a lot to him if you asked him for his advice. This shows him you take his opinion seriously, and it also gives him the opportunity to help you. 
A Libra man really loves coming to the rescue, because it makes him feel like he is in a team. And like I said before, this man adores being in a relationship.
If there is ever anything you need, you can be sure that you can depend on him to be there for you. Nothing would make him happier!
4. He Needs To Feel Mentally Stimulated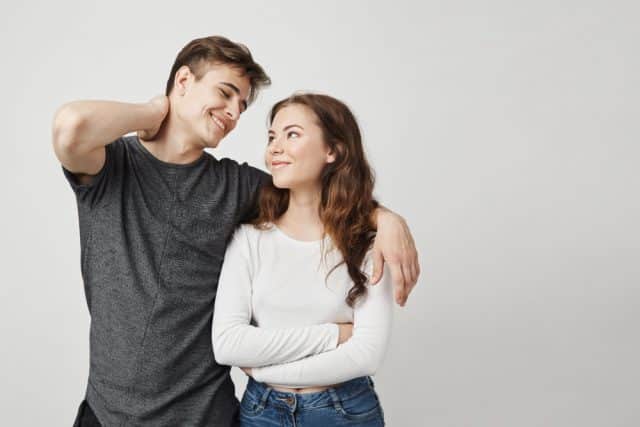 Your Libra man loves to be social! If there is a party, he will be there. He can charm pretty much anyone with his wit and his lovely sense of humor. He is the master of small talk!
You would think that a Libra man would only like to talk about the superficial, but that is completely wrong. He is fantastic at connecting with people and figuring out what makes them tick. 
It is extremely important for him to feel mentally stimulated by the woman he is with. Nothing turns him on more than a lady who can argue her point.
A Libra man is rather fond of a debate, but only because he is keen to learn. So, make sure to show him your smarts. He'll not be able to get enough of you when he finds out how much he can learn from you!
5. He's Rather Flirty
This is probably a good time to mention that communicating with his partner is a top priority for him. This man loves to text and send messages to his lady throughout the day. He wants to stay connected and remain in the loop. 
A Libra man has many talents, but knowing how to flirt is definitely one of them. He is the guy who knows exactly what to say to woo a woman!
He has all the best pickup lines and adores some good back-and-forth banter. One thing that really gets him going is a lady who can keep up with him.
If you have wit, make sure he is aware of it. You can send him a bit of a steamy text from time to time. This will really get his wheels spinning!
A sure way to get a Libra man turned on is to get his mind racing with a few naughty, yet subtle suggestions. You need to remember he is a romantic! He wants to hear what is going on in your imagination.
It will really benefit you if you tell him how much you desire him, give him a bit of a narrative to follow. A Libra man responds really well to storytelling and sharing in fantasies. Like I said before, anything that gets his mind working.
He responds really well to words and hearing your compliments. He loves feeling wanted by a woman, but don't pile it on too thick. He still needs to work hard for you!  
It's good if you give him enough to bite, but don't disclose everything you're thinking. This man needs to find you a little puzzling.
So, it's good to stay a little elusive and mysterious by keeping some of your cards to yourself. Reveal just enough to keep him wanting to come back for more.
Read next: 5 Turn Offs That Make A Good Libra Man Leave A Great Woman
In Conclusion
Being involved with a Libra guy is a lot of fun. He is sweet, kind, and romantic, plus a real gem to look at. Plus, it doesn't hurt that he really enjoys being in a relationship. 
He is by no means easy, he really wants a quality woman in his life, because it is safe to say, this guy has really high standards.
But luckily, he is pretty straightforward with his likes and dislikes, and he isn't too difficult to figure out. 
Remember to keep things romantic, but be a lot of fun and a little naughty! This is the perfect recipe to keep him coming back for more.
If you want to know if you and your Libra man are meant to be, then take my relationship Quiz here!
Wishing you and your Libra man the very best.
Your friend and Relationship Astrologer,
Anna Kovach
---
---