There are plenty of articles about what to text a Libra man to get his attention, win him over, or get him to fall in love with you. There aren't so many about what you shouldn't do or shouldn't text him. I'm here to help you with this very predicament!
It's really important to know what you shouldn't text a Libra so that you can avoid the drama that may occur. Stay tuned and make sure you read through this article to learn what NOT to text a Libra man.
3 Common Texting Mistakes Women Make With Libra (You're Probably Making At Least One)
First Mistake: Being Too Needy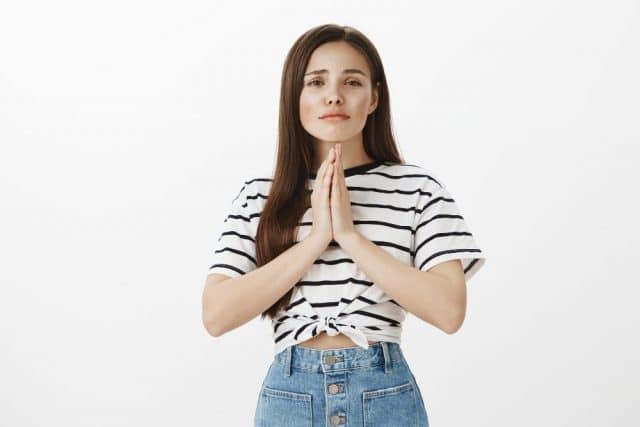 When you text a Libra man, you've got to be considerate, sweet, and complimentary. He wants to hear good things about himself and how much you think of him.
If you aren't doing this, then you're not doing it right at all. If you text him too much and too often, he will see this as a huge character flaw. He doesn't like needy women. 
A Libra man doesn't want to feel as though he's obligated to answer all your 101 texts in a day. You'll be lucky if you get one or two texts back from him. Keep it light, and keep it simple.
You need to let him see you are a busy person who isn't sitting around waiting on his time. Your first mistake is making yourself look as though your world revolves around him. He doesn't want that at all.
He wants a partner who will be equal with him and not need his time and affection constantly. He doesn't mind being close when the time calls for it but he's not going to change his lifestyle for you. 
Second Mistake: Getting Too Emotional Or Personal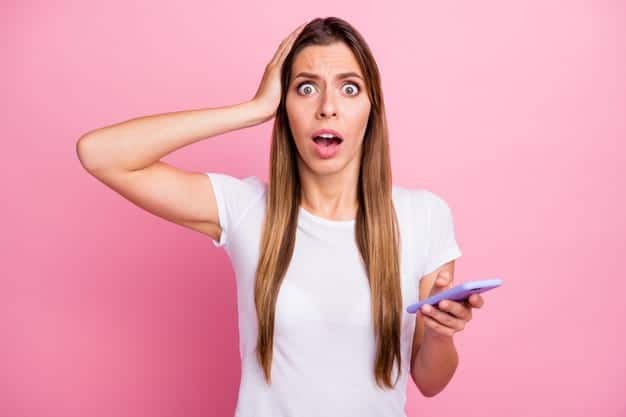 Texting him too often is one thing, but when you actually start getting too personal… he's going to feel uncomfortable and start to pull away. He doesn't like digging deep when he's not committed to someone yet. 
Even when he does commit, he still gets kind of squeamish about talking personal business. Some women get too excited and want to know everything about him.
On the flip side, don't tell him too much about you either. He doesn't want to hear your whole life story within several texts. When he's getting texts from you, he wants to smile, not feel awkward.
Trust me on this, he will feel awkward. He will be wondering why you're telling him these intensely personal details. He won't like it at all and if he responds, it would be nearly a miracle. 
He may say, "I'm sorry to hear that." He'll be very simple and appropriate rather than empathetic. Beware about digging in and asking him too much about his life and who he is.
He wants to tell you this stuff over time, not via text. He's a bit traditional in this way. It may work with a phone call or face to face but via text, he likes keeping it to fun, sweet, small talk. 
I strongly recommend reading my Complete Guide on How to Text a Libra man, it will give you so much clarity!
Third Mistake: Too Much Pressure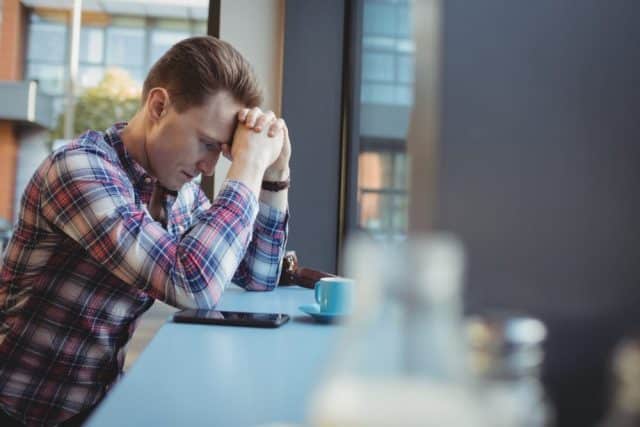 Libra men like to take their time to decide what is best for them, and who would fit into his life for the long haul. They don't want to be pushed or feel pressured at all.
If you are texting him about how much you want to be with him, see him, hear from him, etc… He will perceive this as a form of pressure. It will make him feel bad and a little guilty that he knows he won't give you what you want.
I say this because when you come on strong with your texts, he will feel as though you're trying to rush him into a relationship when you two haven't truly started dating yet.
You might have been together for a couple of dates. You feel like you're in love and he feels like he barely knows you and needs a whole lot more time. He will not call you "girlfriend" when he introduces you. 
He'll be more than likely to introduce you as a "friend." Do NOT try to call him pet names or be lovey dovey towards him until you know for sure that you are a couple. 
This will be a HUGE mistake for you to make. If he feels any pressure in your texting, he will be quiet about it at first but then he'll feel the need to address it. 
It won't sound nice no matter how delicate he tries to do it. He will say that you're coming on too strong and even though he likes you, he isn't ready to dive into a relationship yet. 
If you continue to go forward the way you started it, he will just go ahead and probably end it with you. He doesn't want to feel obligated to you at all until he's ready. 
The Bottom Line With The Libra Man
Libra men like to keep it low key. The texting you do with him should consist of very simple conversations. Be sweet, be funny, be enthusiastic, optimistic, and considerate.
Show him you care. Ask him how his day was, or how his week was. He'll love that! He will feel that you care about his well being. If he tells you he had a rough day, say something uplifting.
Be more like a best friend would be with him. That will win you more points with him than anything else I can think of. You can ask him questions but keep them easy.
Ask him what his favorite food is, his favorite music, or his favorite type of movies. You need to give him the impression that you're good with taking your time and going with the flow.
He will appreciate this more than you realize. Having patience with him will make you go further with him. He will get to know you the way he wants to and he won't feel pressured by you. 
Again, he wants to feel as though you're an equal, not someone who is taking over, demanding anything from him, or trying to push him into a serious relationship right away. 
Read next: Libra Man Weakness – Which One You Can Use in Your Favor?
Final Thoughts
The Libra man is very easy-going, and likes to flow where life takes him. He's the symbol of balance, however, he's not the best at actually balancing. I know that sounds weird, but they're really learning how to in this life. 
To love a Libra man is to have patience and let him be comfortable with the decision he's going to make when it comes to being in a relationship. He will be much more receptive to an independent woman.
Dating a Libra guy can go smoothly if you're not in a hurry. If you're looking for someone to bond with quickly, he's not the one for you. Mistakes will definitely break any kind of closeness you may have work toward.
Setbacks will cause him to pull out completely. He's already scared to get into a relationship and by making any of these mistakes, you will lose. Remember to keep it simple and easy breezy. 
You can say "How are you today?" I wouldn't say "I miss you" too often either. That will give him the impression that you cannot live without him and he will shut down. 
Good practice with texting is to keep it as texting. Traditionally, Libra men talk about anything of significance via face to face. When he's long distance then talking on the phone or video chat is good.
Keep the important stuff for when he's ready to talk about it and in the meantime, keep it light hearted. Laugh at his jokes, make him laugh, and make it a pleasurable experience to talk to him.
That doesn't mean you should talk dirty or try to sex text with him either. In fact, you shouldn't do that unless you've been together for a while. Flirting is good but getting too sexual is not. 
He's a gentleman (typically) and he feels awkward if you bring up sex too much. Wait until you two are actually sexually together before you start flirting in that direction. 
Biggest Mistakes Women Make When Texting a Libra Man
Are you still confused as to what you can do to bridge a gap between you and your Libra man?
He may get turned off or shut down if you send him the wrong messages. So, it's really important for you to learn what not to do.
I've given you help in what to do but I have something else for you to take a look at that can help you with what not to do.
Don't make the wrong decisions in communicating with your Libra or you could lose any interest that may have been there.
Learn what you need to avoid by clicking here right now! <<
Don't let your Libra man get away because you've said something wrong.
Do the right things! Take control over your love life and pull your Scorpio man in!
Wishing you lots of luck and love on your journey.
Your friend and Relationship Astrologer,
Anna Kovach
---
---