After a breakup, a Libra man is actually a lot more sensitive than you would think he might be. If he didn't care about you at all, then he might not be, but chances are he does still care.

He has a tender heart. Yes, I know, sometimes he can be rather reserved or closed off, but it's a defense mechanism for him. It's not something he strives to do in order to keep you away.
A Libra man will think long and hard before he breaks it off with someone. He has a hard time with it and will often feel so guilty that he'll actually lose sleep over it.
Of course, if he didn't care that much or you betrayed him then things may be different. He might feel very salty about how you've been with him. Betrayal is never something he wants.
When you two break up, you should definitely keep him as a friend. He will always be an ally and there is also the chance of maybe trying again with him. He isn't always totally opposed.
Typically, he wants time and space to sort his own feelings out. After he does, he may reconsider getting back together.
Texting him will now require friendship rather than romantic. He needs to know you're alright and not putting your life on hold.
Say hi and ask him how he's doing. Ask him how work is or how his pet is doing.
Basically, you're resorting to small talk in effort to keep him in your life and leaving the door open for reuniting.
Hold off on texting him too soon after you break up. Keep reading to find out why.
I strongly recommend reading my Complete Guide on How to Text a Libra man, it will give you so much clarity!
Backing Down A Bit With Your Libra Ex
I know this wasn't what you were hoping to hear. The truth is, if you text Libra too much after a break up, he will simply take it as a form of flattery. Libra men love attention wherever they can get it.
It will feed his ego. That's not what you really want, though you should always be nice. When you're in the "friend zone," you cannot give him the same attention you used to.
You also cannot be endearing or flirty, as he'll run with it and play with you without getting back together. Again, this isn't the right way to approach the indecisive Libra, no.
Think of it this way… the Libra man is charismatic and attracts women whether he means to or not. If you're flirting with him, then you can bet other women are to.
This is why you need to pull back from what you'd normally text him and also slow down on the frequency.
You don't have to stop talking entirely, but I wouldn't send the wrong messages by continuing to talk to him as frequently as you did before.
He has to say that you are NOT broken because of the break. You also should brag about your successes and endeavors like you would with a friend.
Basically, talk to him the way you would any other friend. I'd only text him maybe once or twice a week though. Any more than that and he will take it the wrong way.
Remember… NO CHASING! If you do, it will backfire. Don't say I didn't warn you…
You Make The First Move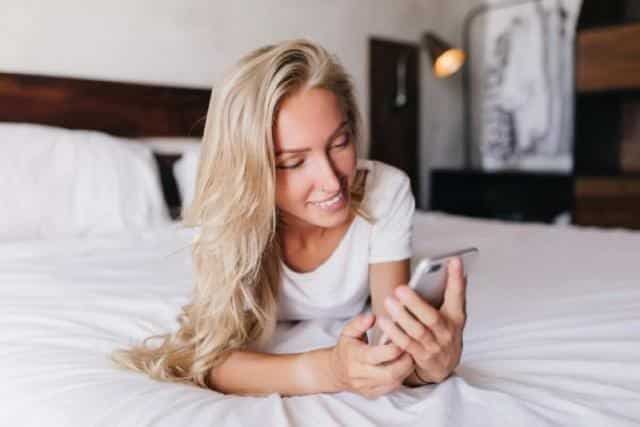 After some time has passed and the friendship is going well, you can proceed to try to see where you stand with him regarding a possible reconciliation.
If you've done this well, he may actually be pretty receptive. Naturally, that will be waging on if he's already with someone new or not. Actually, it wouldn't be a bad thing for him to rebound.
If he does that before he comes back to you then he'll realize what a gem you are in his life.
So, when you make the first move, you'll start to implement a little flirt here and there to see what he does with it.
After months he may be surprised and it may rouse his feelings for you. That's a good thing!
You will also need to make it clear that you don't need him but rather would like for him to be in your life a bit more than friendship.
If he takes compliments but doesn't try to flirt back or suggest a get together then he may not want to.
You need to be prepared when you text him with flirts. Don't do it too often. Balance is good for you both.
Though I am telling you to make the first move, he may actually do it himself if he really starts to miss you. It can change because of the fact that Libra is so indecisive.
Stay Honest With Yourself And Him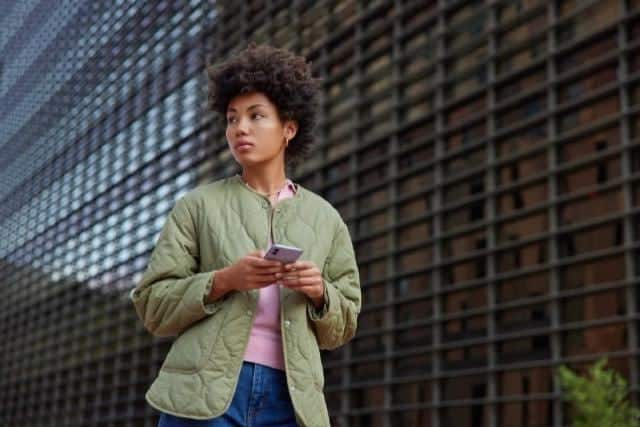 Always be upfront with your intention. As you're keeping a friendship alive, you stay honest with him that you never really wanted it to end with him.
If he does ask you what you want with him, then be honest but take a fresh independent route. Tell him you would like to see where things may lead between the two of you later on.
That way he knows what's on your mind and he'll let you know if he's alright with that or if he is dead set against it. At least no one is holding a secret about it and you'll be alright.
I cannot stress the importance of your own independence. Be social, show up where he is and put yourself in the spotlight. He won't know what to do with himself.
I know that's not texting, but it's where texting can lead to.
Asking him, "hey what are you up to this weekend," just like any friend would. If he tells you he's going to be at a gathering a mutual friend is throwing, then you need to make it a point to be there.
Don't tell him though. Just show up and surprise him. Look your best and flirt with cute guys. He will see you getting attention and he may try to get in on the action.
You can also entice him by inviting him to a party that your friend is throwing. He will come if it's a group thing. It's non-invasive and puts no pressure on him.
There's a really good chance he will show up.
This is where all your patience, honesty, and friendship lead you to. You should know by observing him and talking to him whether the chemistry and care is still there or not.
Read next: 7 Reasons Why A Libra Man Acts Hot And Cold
More Ways To Lure A Libra Man Back Via Text
I've got to tell you that Libra is one of the signs that isn't that hard to get back with after it's ended…
He's actually still open to trying again if the love was there between the two of you…
There are things you should and shouldn't say. Do you know that those things are?
What can you say to him to keep him around and maybe become a couple again?
Is he being cold with you? I can help you break through to him!
I've had so many clients with Libra men that I have plenty of advice for you.
Do you want him back or are you trying to get rid of him?
There is definitely a way that you can get what you want with your Libra guy…
I want to share with you something that you probably didn't know…
Trust me when I tell you that Libra men are indecisive and you've got to get him to make up that mind of his.
You can do it! All you need to do is take control of the situation and gain his interest again.
My friend told me that when she and her Libra man broke up, she was devastated.
He stopped answering her texts and yet she could see he was still watching her on social media.
Why would he keep an eye on her via social media but not answer her messages?
She said: "Anna, does he still love me? What can I do?"
I gave her the same advice I want to give to you.
She came back about a month later and told me: "I tried what you recommended and he actually fell in love with me again! We're back together and moving into a house."
Yes, there are ways to get that Libra man to bend to your desires. It's a matter of knowing how the thinks and what exactly to say.
Click here now to learn what you should say or not say to Libra via text messages! <<
If you don't try then you'll always wonder what could have been.
Don't let your Libra man slip away. Take action and get him back into your arms!
Make him fall back in love with you and do it today!
I wish you all the luck in the Universe.
Your friend and Relationship Astrologer,
Anna Kovach