Wondering when it's the right time to tell your Libra man that you love him? These three words can be terrifying for anyone to say; whether you're first one saying it or not! It means being completely vulnerable, and that you're willing to do this thing called life with him. Timing is everything! 
Falling deeply in love with your Libra man? You can hardly be blamed! This is the sign in Astrology known as "the relationship sign," after all! Libra is a seductive, charismatic, and romantic sign, and it's just impossible not to fall head over heels, right? 
Fortunately, he's not a tough nut to crack, and has no qualms about the "L" word. However, being such an indecisive sign, he's also unlikely to say it until he's pretty sure that he means it. That is, if he's the more evolved type of Libra guy! 
If he's not the more evolved and aware type, he may say it too soon, and make himself thoroughly confused! If this is the case, just give it some time before you leap in. You don't want to be giving him mixed signals until you really know, too. 
Once you have both declared yourselves in love, this really can be one of the loveliest relationships you'll ever have the pleasure of experiencing. Libra men are attentive, love to spend time with you and enjoy having partner in their lives. 
Yes, they can be flirts, which is why you should give things a bit of time before you leap into saying that you love them. However, even if he does flirt after you have dropped the L-bomb, don't think that this doesn't mean he adores you. He's just someone who can't help being so charming! 
So, knowing all of this, these are some opportune moments and scenarios to let him know that you love him: 
5 Scenarios When It's Okay To Say "I Love You" To Your Libra Man
1. When You're Feeling Extra-Close To Him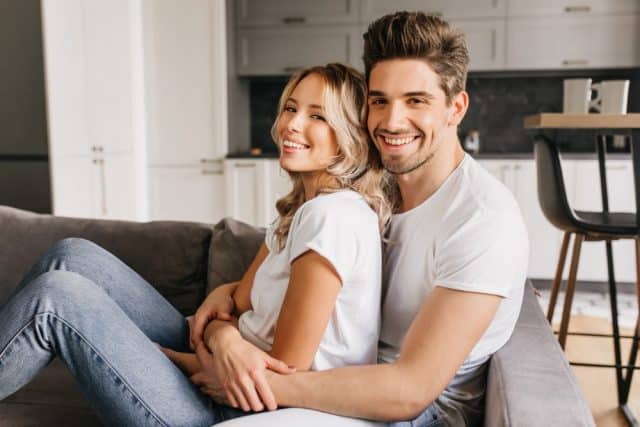 The perfect time to tell him you love him is when you are feeling extra close to him. That snuggly, intimate feeling that, when you feel it, you feel it. We've all felt like that before, right? This is why we love being in love so much, because nothing feels more amazing that this deep sense of closeness. 
It may come after making a meal together, meeting his family, or just when you look at him doing something mundane and random. When you make an eye-to-eye connection with him, sense if he is feeling that same flood of warmth. 
The words should then just naturally fall form your lips – no effort required!
2. When You Have Become Exclusive Together
Where are you in your relationship in terms of the time-line? Have you just started dating, are you exclusive yet? Have you given up any other possibilities – has he? Even if you have committed already in your heart, perhaps he isn't there quite yet. 
Be careful of projecting your own hopes and wishes onto him, and instead, see the reality of your relationship. If you have become exclusive, and are now officially "boyfriend and girlfriend," this can be a good time to let him know how you really feel! 
Whatever you do, avoid the temptation to say it too early to "test" his feelings for you! This will just make you feel way too vulnerable, and likely scare him off. Take your time, in other words. 
3. After Or During A Special Experience Together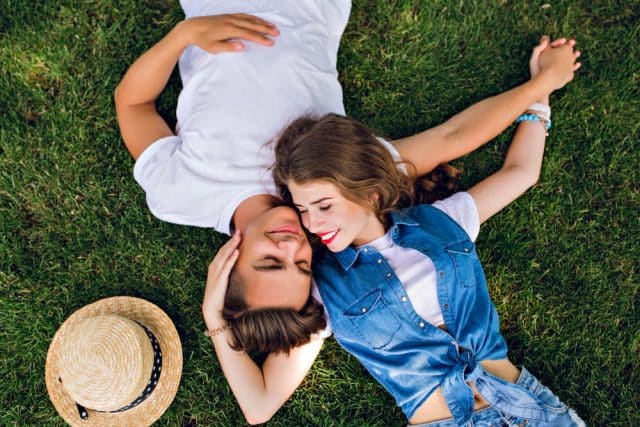 Libra men love sharing experiences with their partners. Perhaps you've just tried out surfing together, or done a chocolate-making day. Or, you've invited friends over, gone out dancing, or even just had a delicious and intimate dinner at your favorite restaurant! 
Whatever it is, it's created a bond between the two of you. And, this is the ideal time to gently tell him that you love him, which also translates to enjoying his company. You might even start off by saying that you love spending time with him, following up with you telling him you love him. 
4. When You're Sure He Will Say It Back
No one wants to say "I Love You" without having it said back, right? Right! How can you be sure he feels the same way? Well, for one thing, he's spending all of his time with you. He wants to do things with you, rather than with his friends or on his own. 
These are some very clear signs he's into you. Other things also include deep conversations (he reserves the charming, fickle and superficial conversations for those he's not close to) and conversations about the future. 
Also, look out for physical affection in public, which lets the world know he is with you, that he has chosen you and only you. once you have a few of these signs repeating themselves, then it can be a great time to drop the L-bomb and let him know how you feel. 
Just imagine how delicious it will be when he says it back! 
Read next: How to Make a Libra Man Miss You – A Few Easy Tricks
5. Once You Know He Has Made A Decision To Be With You
One of the most annoying things about a Libra guy is his total lack of decisiveness. He can be infuriating as he goes back and forth in his mind about whether he wants to be with you, whether he loves you, whether he's ready to stop flirting and start committing. 
The best thing you can do in this situation is give him space and carry on with your life. But, do also remind him that you won't wait around forever, that you are in demand. Flirt with him and spend special moments together that help him to see that a relationship with you will be great. 
And never, ever take it personally. His indecision isn't about you at all, it's just his natural way. Once he commits, he can be the best boyfriend ever. And he'll tell you in no uncertain terms how much he loves you! 
How do you know he's made a decision about you? Well, he might ask you to be his girlfriend, or show you off to his friends and his parents. He could suggest being exclusive, or seem surer of you in general, talking about the future. 
This is a great time to tell him how you feel, and you can start small, alluding to love but not yet saying it outright. Keep it exciting, a hint of what's to come. Libra men are the types to enjoy a bit of a waiting game, a bit of charm! 
So, I always love to hear from you, my readers – have you ever dated or been in love with a Libra man? Who was the first person to say "I Love You," and how did it happen for you? 
Leave a comment below, your feedback and experience are always so welcome! And you'll remain completely anonymous! 
Ever wondering about the Libra man's secrets? Have a look at my Libra Man Secrets Book to help you understand how this charming man ticks! Find it here.
Your friend and Relationship Astrologer,
Anna Kovach
---
---