Showing a Libra man that you really love him isn't as hard as you think. Libran men LOVE love, and they'll notice every effort you put into expressing it.
Keep your Libra lover crawling back for more with these ten simple, sexy, and sincere ways of letting him know he's the one.
It's hard to resist the charm, wit, and playfulness of a Libra man. In a crowd, he keeps everyone smiling and mingling. One on one, he's equally as compelling and lively. But whoever he chooses to give his heart to better know how to keep it. A loving Libra man is a hot commodity.
Libra is influenced by the element air. This makes loving him whimsical and a little all over the place. Stepping into the role of being his will bring out the best in you – maybe sides you didn't even know you had!
Here are ten easy and effective ways to show a Libra man what he means to you.
10 Easy Ways To Show A Libra Man That You Really Love Him
1. Libra Men Love Independent Women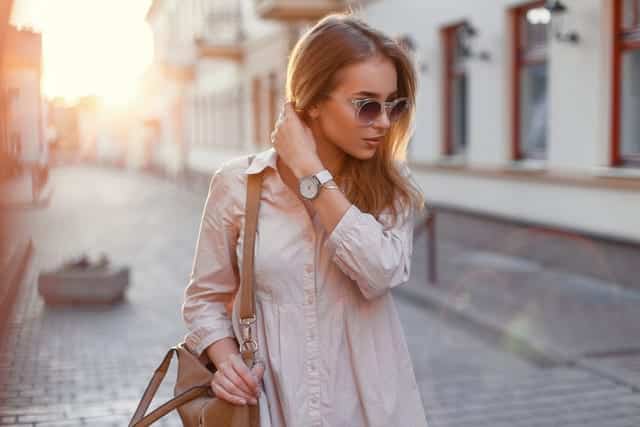 Even though you're falling head over heels for this Libra man, it's important to show you want him, not need him. He won't be attracted to neediness, clinginess, or co-dependency.
Show him you don't need to text all day. Let the excitement and romance build up until the next time you'll see each other. This shows the Libra man that you have your own life and will allow him to have his. Before you know it, you'll be the most important part of it.
2. Speak Your Mind
Within the same vein of being independent, your Libra man loves a good verbal back-and-forth. Give it to him without holding back!
Express your opinions, passions, and perspectives with vigor and conviction. Even if he doesn't share your point of view, he'll be drawn to your freedom of expression and self-awareness.
3. Self-Improvement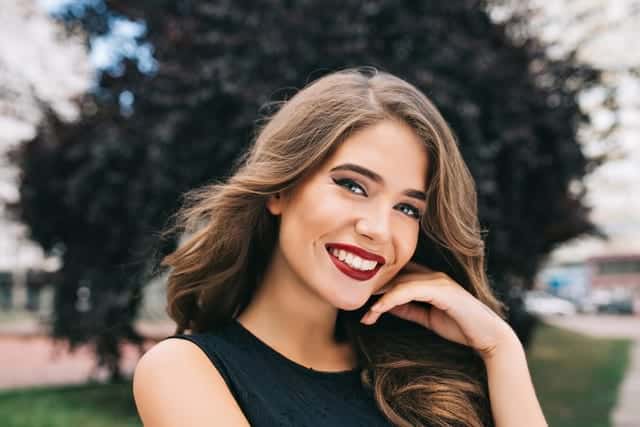 By now you may have noticed your Libra has strong personal beliefs and a moral code that is ever-improving. 
This tendency to want to be the best version of themselves often leads a Libra man to expect that others are on the same personal journey of self-improvement.
Famous Libra man, Will Smith, says he is in awe of his wife Jada, simply due to her dedication toward bettering herself as an individual, wife, mother, and citizen.
4. Expand Your Comfort Zone
Libra men are some of the more open-minded of the Zodiac. They are a cardinal sign within the air element. This allows them to be able to see multiple sides to every situation. If he sees you're stubborn and unrelenting he may be put off.
Demonstrate that you're open to having your mind changed. At the very least, try to understand the many aspects that he offers up on any given subject.
5. Challenge Him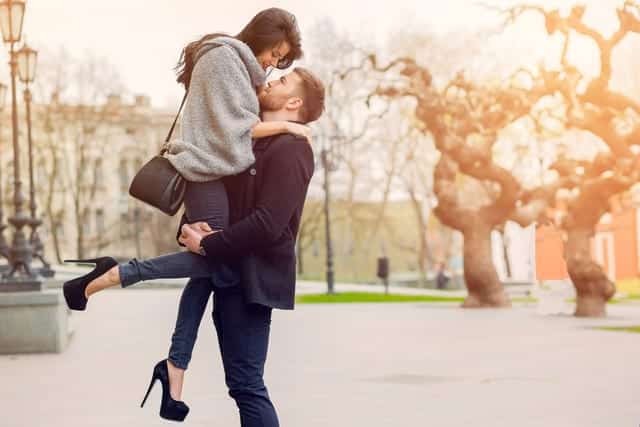 Even though you'll demonstrate open-mindedness, it doesn't mean you should agree to everything. Nothing turns a Libra man on more than a woman who can confidently say what she means without backing down.
While you let him teach you a thing or two, don't hesitate from doing the same.
6. Words Of Affection
Your Libra man is likely to use nicknames, love letters, cards, or sweet text messages to show his adoration.
He probably enjoys sharing words of affection more than receiving –it's just the Libra way. However, he will notice and appreciate your reciprocated efforts of verbalizing your feelings. Your romantic Libra is likely to hold onto a sweet sticky note in his wallet for years.
7. Be Social
The sign of Libra falls right in the middle of the Zodiac. This placement makes it easy to understand nearly every sign. He likely has a thriving social life and a powerful network of professional and personal connections. You'll have to keep up.
If you have introvert tendencies, pushing outside of your comfort zone is a beautiful profession of love for your Libra man.
Are your personalities too different?
Many of my clients come to me wanting to know how compatible they really are with their someone special so I designed a formula based on Zodiac personality traits to solve your compatibility mysteries once and for all.
Calculate Your Astrological Compatibility Now
8. Make Him Laugh When He's Stressed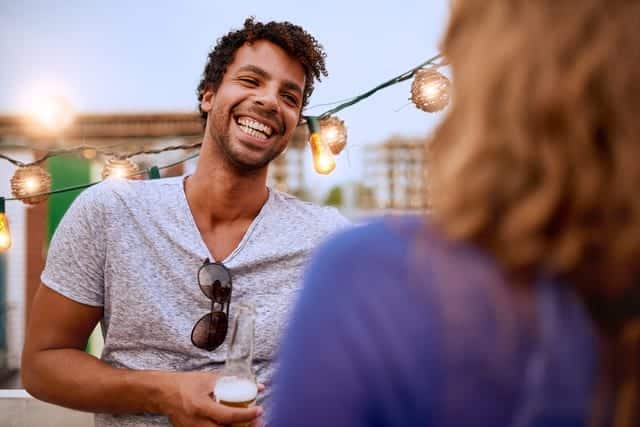 Many of my clients get stumped on how to respond when their partner is stressed. Don't seem helpless around your Libra, he'll sense it and feel unnecessary guilt about making you feel that way. This could cause him to withhold sharing hard emotions with you to protect you from getting upset.
Instead, listen sincerely and offer a playful and lighthearted take on the situation if possible. When he's down in the dumps he needs you to remind him of his care-free side. Joking, teasing, and making him laugh are the best ways to get a Libra man out of his own head.
If you're able to cheer him up he'll begin to see you like his personal angel.
9. Be Spontaneous
Predictability is the bane of a Libra man's existence. Yes, he craves stability and balance (the sign of the scales after all!), but boredom is the quickest way to kill his passion.
Take a peek at his calendar, find out when he'll have some time off, pick him up with a packed suitcase, and skip town. He will love the adventure and escapism of it all.
Spontaneity doesn't require traveling, though. It could be bringing him his favorite meal on his lunch break, inviting his closest friends for a guy's night, or surprising him with that item in his Amazon cart that he keeps putting off from getting himself. 
Whatever his love language is, speak it. Keep it fresh, exciting, and unexpected.
10. Stand For A Cause
If you didn't already meet your Libra at a protest, rally, or an animal rights Facebook group, you might not know they have a desire and need to improve the environment around them.
Almost as likely to be an activist as an Aquarius is, a Libra man will fall in love with the person who will stand beside and join him in fighting for a cause he believes in.
Read next: How to Make a Libra Man Miss You – A Few Easy Tricks
Falling For A Libra Man
He's not perfect, but he sure is close. Loving a Libra man will be one of the most romantic experiences you'll have. Tell him using any of the ten ways listed and let us know how he responds!
Which tip worked best for you? We love to gossip about our Libra men in the comment section below so spill the tea!
Sending you love and light.
Your friend and Relationship Astrologer,
Anna Kovach
---
---