June is Gemini season, another air sign that is deeply compatible with cerebral and imaginative Libra. It's also Eclipse season with another Eclipse, this time a Solar Eclipse in – you guessed it – Gemini! There's so much positive and optimistic energy in the air this month. This is a great time for air and fire signs; however, this doesn't mean you can't try your luck as a water or earth person if you have your eye set on a charming and charismatic Libra! Read on to discover more. 
How To Attract A Libra Man In June 2021
1. Be A Social Butterfly
Bring out the charm, charisma, and effervescent personality this June! Last month was a chance for a bit more of a gentle and passive energy, however when the Sun is in Gemini there is a more upbeat and excitable feeling. 
The Libra man is highly intelligent with a very well-balanced and charming personality. He likes people and potential lovers and partners to know how to turn the charm on! It's actually okay to be slightly 'superficial' this month – and by superficial I mean consciously putting on charm, i.e. clearly knowing how to appear in a favorable light. 
Be a colorful chameleon, a social butterfly, and a curious cat all in one. Gemini is the most curious of all twelve Zodiac signs and Libra is naturally open-minded and mentally agile. You can find a connection through talking about a range of topics and themes this June. Embody the "lightness" of air, be free in thought, emotions, action, and movement – flow like water while shining bright like fire! 
2. Let Your Inner Child Play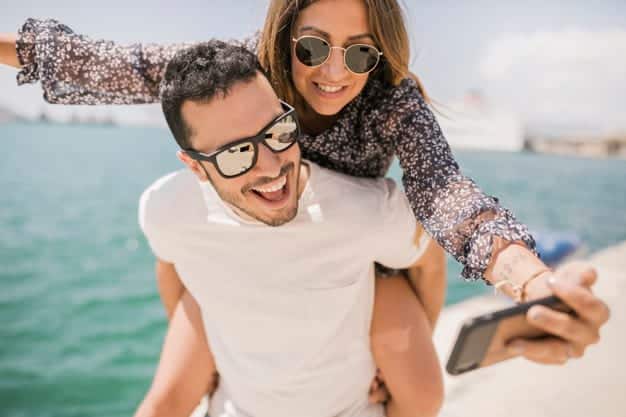 There is a bouncy and enthusiastic vibe all month and this is due to a Gemini New Moon Solar Eclipse. Last month saw a Lunar Eclipse in compatible Sagittarius, and this month it's a Solar Eclipse. What does this mean? It's time to play and feel liberated. Be yourself is the message. If scents, sounds, colors, and sights excite you, show it freely and without fear of judgement. 
Libra may be judgmental at times, but he will always respond positively to optimistic energy. Acting like an excitable puppy not knowing when to sit still is going a bit too far, yet allowing yourself sufficient time for self-expression is not. If something catches your interest and excites you: show it!
Let yourself be vulnerable too. Vulnerability in the sense of innocence and free-spiritedness, like a child exploring their world. Stoicism and conservatism are a turn-off this month. Talk about nature and the magic of the natural world as well… be aware of the sun, plants, earth beneath your feet, wind, air, and beauty around. 
3. Inspire…
You can take the last point a step further by continuing on with some wisdom to share or storytelling. Find ways to incorporate your knowledge and intelligence, or lyrical, imaginative, and storytelling abilities, into the excitement you feel. 
For example, you're outside taking a stroll in nature (or having a date!) and a tree excites you. After hugging or climbing it with enthusiasm and excitement, start speaking about an uplifting and entertaining travel or festival experience. If you're a poet or writer, share some spoken word about trees or the beauty and magnificence of nature.
If an essential oil, flower, or lovely smell has caught your attention and you've just been wafting in the scent, begin to then share some wisdom. Excitement and a child-like innocence is the first step, but then you should really think 'inspiration.' 
Let your senses flow freely and engage with life and your surroundings with everything you have; then show him your brilliant mind. Innocence births wisdom and inspiration!
4. Connect To His Love Of Family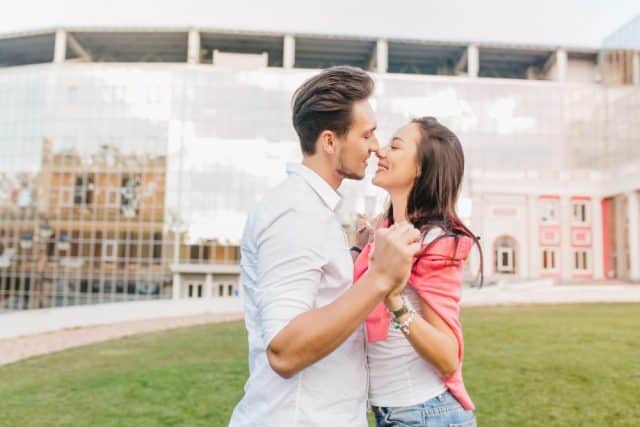 Gemini season also lights up his need for nostalgia, particularly related to childhood experiences and family. Gemini is deeply concerned with family and roots. Let him know you're not so independent and self-autonomous that you've become estranged or disconnected from your family. 
The Libra man is a lover of peace and harmony (as you're aware), therefore a lack of love and unity in your own family and personal life suggests a lack of inner harmony. Libra loves social and family ties and bonds as much as Gemini. Talk about your family at least once. The chances are the Libra man has become disconnected from his family, as he can be quite independent. He therefore forgets to keep bonds strong and communication open.
You can both inspire and remind him of the power of ancestral family roots. Hopefully, speaking of the past and childhood experiences in youth will stir positive memories and emotions. This helps you to appear as, 1. A potential long-term partner who he can start a family with, real baby-mama or wifey potential. And, 2. Someone emotionally mature, available, and well-balanced.  
5. Be Cultured And Creative
It's the perfect time to show your worldly and cultured side. The New Moon Lunar Eclipse on the 10th is shortly followed by a Full Moon in Sagittarius on the 24th. Both Gemini and Sag are harmonious signs to Libra, thus this is effectively a great month for romance, laughter, positive vibes, and establishing mutual attraction! 
Creativity and the imagination favor strongly while seeing your cup as half full as opposed to half empty is essential. An optimistic outlook is necessary.  
Libra is ruled by the 7th house in Astrology, the house of partnerships and relationships. When there's harmonious and compatible energy in the air, the natural qualities of his ruling house are amplified, meaning he is more prone to wanting to find a soulmate. His mind is alert for someone who could possibly be 'the one.' He is feeling self-assured and confident in his own talents and skills, and his emotions are generally balanced and non-chaotic. 
The Eclipse in fellow air sign Gemini activating his imaginative, inventive, and cerebral brain allows him to see beyond illusions and get to the root of truth. And, discover hidden or previously unseen and neglected parts of himself. Specifically, with the way he interacts with the opposite sex and what he desires in a relationship.
Play to the Full Moon in Sag on the 24th too. There is much opportunity for sparking similar passions and interests, especially if you measure high on the compatibility scale!
Read next: 7 Reasons Why A Libra Man Acts Hot And Cold
Final Thoughts & Key Astrological Transits
Last month was more chilled due to the Sun being in Taurus, but now it's Gemini season which opens doorways to intimacy and connection more aligned to Libra's personal style of preference. There is a buzz and excitement that can't be watered down, so don't even try! Stay cool and self-controlled but don't be afraid to express yourself, explore with all of your senses, and show your passion for life.
When the Sun enters Cancer on the 20th, be sensitive to his feelings. Cancer season highlights our emotional needs and motivations for affection. There's a sense of nostalgia and sentimentality in the latter half of the month, but take note of the Sag Full Moon and the three days before and after it. Don't kill the vibes…The Libra man secrets can shine some light into this charismatic and witty man.
And if you feel like you need some private guidance on your relationship, I've still got a few spots open for my 'VIP Consultation' service that you can book here to get instant clarity and guidance. You can book your private consultation here.
Wishing you light, love, and all the luck in the Universe on your journey!
Your friend and Relationship Astrologer,
Anna Kovach
---
---