You already know your Libra man is super charming, warm, funny, witty, and highly intellectual. What would he have to offer your possible children together if you should decide to marry? What is Libra man as a father like? Keep reading to get to know what he's likely to be like if he becomes your baby's daddy.
Super Loving
The Libra man will absolutely adore his child. Remember that he's one that thrives on attention and appreciation. That will propel him to treat his child like gold so that his baby sees him as the man who hung the moon.
This is something you'll never have to worry about. He'll never mistreat or neglect your child whether you two stay together or part ways. He'll always put the children first and make sure they have all they need.
He'll be one that buys the very best clothes, food, and anything else they may desire in their lives. He's likely to be the type to spoil the kids. He absolutely adores them more than life itself.
You'll likely have to be the disciplinarian because he's not one to do this himself. If the two of you have kids, you'll need to be the strong one that says no. However, the kids may figure who is who and turn to dad when they want something.
He wants his kids to feel like he's their best friend in the world. While this is good in ways, this could also cause problems if he cannot tell them "no" or put his foot down when it's needed.
The children you have together will always feel love, desired, and needed. This is fantastic. Libra is a fantastic father as long as you're the one that can be the "bad guy" and lay down the lie.
Life Lessons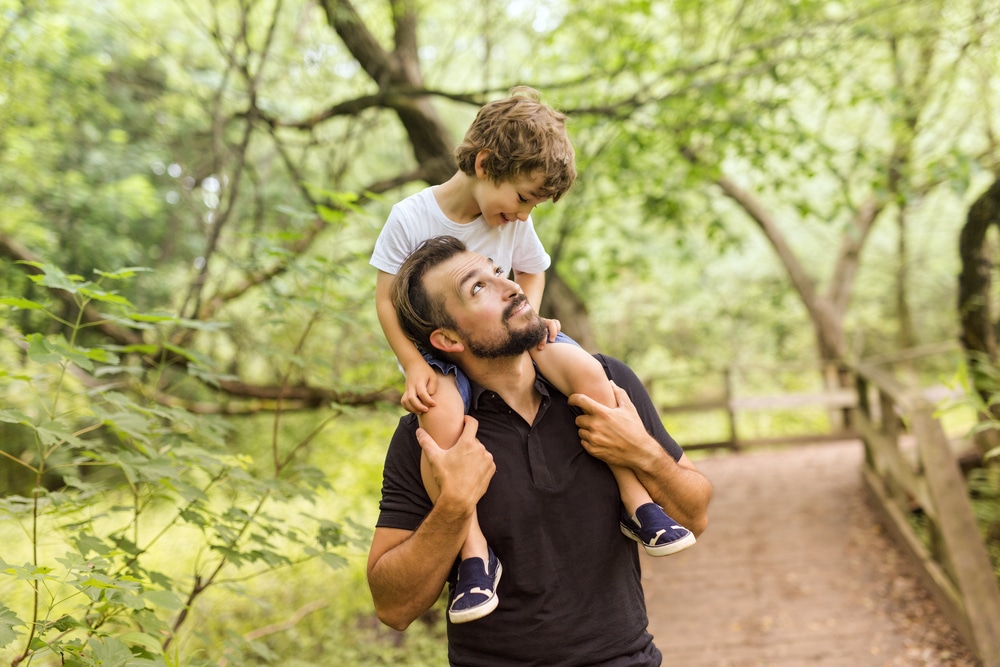 The ironic thing that will happen when Libra man becomes a father, he'll learn some life lessons he wouldn't have otherwise. He may also learn what balance truly is.
While he was single without children, he didn't know how to balance his life.  He was uneven with work, play, and his personal life. He is able to flex is diplomatic ability as well as how to debate tastefully.
By being able to show them how it's done, he teaches himself more. He will teach the children manners and what it's like to be a lady or a gentleman. They will learn how to be social and effective.
Since the Libra man is excellent at being able to look at both sides of the coin, he's able to teach them this ability as well. It's important for children to know how to look at both sides before reacting or responding.
All the Best
This is something that may be kind of annoying to a Libra man's wife. He's going to want the kids to wear the latest fashions, eat at the best restaurants, etc. Basically he wants them to have the "good life".
As long as you are both teaching the children the importance of being a good person and not worrying so much about fashion and the "best" of everything then they should be well balanced.
Surely you'll be able to show them the side he may not show them. It's not a bad thing to shower your children with all the goodness of the world as long as they're learning that he world isn't always fair.
The last thing you'd ever want is for your kids to grow up feeling entitled and not understanding that they have to work hard for the very best as adults as it's not easily handed over.
Getting that under control while raising them will help them understand that life isn't a free ride. It's otherwise totally wonderful that Libra man wants to make sure his kids have the very best.
What's The Catch?
He sounds like an amazing father right? Well he is… mostly. Where he may fall short is when he doesn't want to be around his kids 100% of the time. He will still want alone time with his wife or time to himself.
This is when balance will be very important. He has to learn how to budget his time wisely so he can work, play, spend time with his woman, and spend time with his children.
It won't be an easy lesson for him and he may come across as selfish sometimes. However, this isn't something that is a make or break type of thing. Just a gentle reminder of the necessity of taking care of the kids first will help him get on track.
If the two of you have children, he'll have to realize that until they are of a certain age, you two and the fun you had together may have to be postponed or lessened for a time.
While this is going on, it's a good idea to tell him how much you love him, appreciate him, and don't take him for granted. As long as he knows this, he'll realize it's all worth it.
He will love his kids with all his heart, not part of it. He will no doubt make a spectacular father. No one is perfect so there will be flaws but it's up to the two of you as a couple to make it work.
Expect Lots of Photos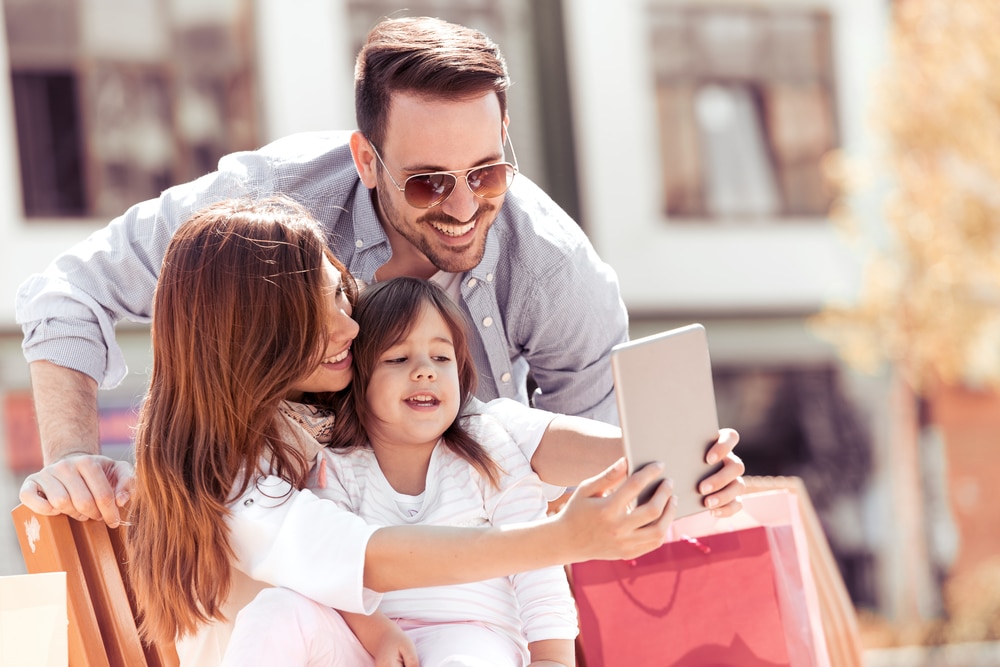 This is a proud doting father ladies. He's going to absolutely want to take tons of photos of the kiddos. He'll take photos throughout their lives to keep a timeline of their growing up.
When they are grown, he's going to look back and be proud of the accomplishment the two of you made with your offspring. No doubt your children will be well adjusted and loving people.
There is always that rare bird that does its own thing despite the wonderful upbringing but that's something else non relative to parenting.  If you are lucky enough to marry and have children with a Libra man, you'll be pleasantly rewarded.
Share your story (or situation) with our community in the comment section below (don't worry, it's anonymous).
If you're just scratching the surface with your Libra guy, you should really learn all you can about his sign. It may help you in the long run. Click here for more details on him!
Wishing you all the luck of the universe
Your friend and Relationship Astrologer,
Anna Kovach
---
---