If you met a Libra man through a social network or dating website then you may have already noticed some of his habits. You can sort of see what he's into and what types of posts he makes.
When you've met him in person then became friends with him on social media, you're probably really paying attention to him now. It may help you to keep reading about how to make a Libra man jealous through these platforms.
Why Make Libra Man Jealous?
First you need to really think about why you would want to make your Libra man jealous. What is he doing or not doing that would make you feel that you need to try to get his attention in this way?
I must warn you that Libra men can really go either way on this topic. It's a tossup whether or not it will even work on him. Many Libra men do not typically get jealous.
When you go above and beyond to try to make them get jealous, they see this and then think of you differently which is usually not good. They will think if you did all that then you must really have issues.
You really do need to weigh the pros and cons before you take any action. You may do something that you cannot reverse then could lose your Libra guy. Be very careful with yourself and with him.
All that being said, let me now share ways you can possibly make him jealous should you try to take that route. Remember it's not guaranteed so be aware!
5 Top Ways to Make Libra Man Jealous
There are a few ways you can really get to him IF he cares for you. If he isn't really into you anymore and is basically hanging on to see where it goes, you might not get the reaction you're looking for.
That being said, here are some ways that may make him uncomfortable to say the least. As you know, Libra man is a social guy and is probably very active on social media or on dating platforms.
Libra man loves attention. The more he gets, the better he feels about himself. The idea in making him jealous is to make him miss YOUR attention and see that you're giving it to others.
One of the first things to do is let your phone show you as active on whatever platform you and he both use the most. That way when you're away from him, he thinks you are on socializing.
At first he may not think too much of it but when he sees you doing it all the time, he'll begin to question himself what in the world you're up to. He may start looking at your profile or page to see what he can.
Start tagging lots of people in your posts or photos that he maybe knows. Choose mostly guys. You can even tag some of his friends or relatives but most importantly, do not tag him.
He won't know what to do when you tag everyone but him. Hide your relationship status or at least from him. That way he wonders why you're not proudly displaying your relationship with him.
Comment a lot more on other guys stuff. Flirt! He's not going to dump you for flirting with other guys but he's going to absolutely try to figure out why. He may even ask you.
Die off on your texts or calls with him. He's used to your attention so when you give Libra man less attention, it's a wake-up call for him.
Less attention from his lady will cause him to try to engage more so she pays attention to him again. If it doesn't work after a few weeks then you probably should try another tactic.
Don't be available for him all the time. He is probably used to you jumping every time he calls. Stop doing that. Start making other plans. Stop telling him that you're available.
Make him sweat it out and put in more effort in order to gain your attention. You have to get your Libra man to earn your affection again by giving YOU his all.
These are just a few of the most effective ways to make a Libra man jealous. However, I do have more information below so do keep reading. You may be surprised at what you see.
Libra Man Jealous of Social Media & Dating Sites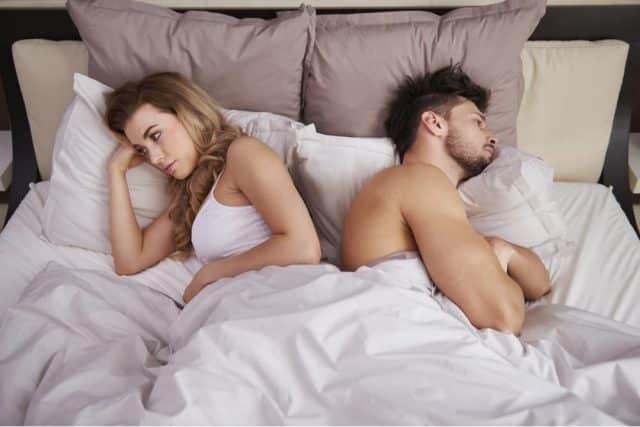 So I've mentioned some very effective methods to making a Libra man jealous. Let's touch a bit more on social media and dating platforms in particular because most Libra men are on them so often.
A few key things to remember is that you've got to act like he doesn't exist for awhile on your social media or dating site. Hide your dating status or make it invisible for him.
He may not care but then again, he might depending on how much he cares for you. If he isn't that into you then this may not work at all. This really does rely on how into you he is.
Start showing yourself online all the time. Post lots of selfies of yourself showing off how hot you are. Take photos with other guys that you know and post them.
Post about your adventures you go on without your guy. Tag lots of your friends including guys. Basically the idea is to act as though you're not even with the Libra guy.
Make sure that you leave his page alone. Don't hit like on anything or comment. This will definitely get his attention. You can even put hearts or kisses on your guy friends pages.
You're trying to get him to notice your absence so that he will start being more active with and toward you.
If he tries to react by making you jealous then you need to act as though you don't see it or it doesn't bother you. They do sometimes go after revenge by flirting with other ladies so you see it.
Keep your cool and act like it's no big deal at all. When you're sitting next to him, whip out your phone and keep checking it often. He's going to wonder to himself who you're waiting to hear from or what you're doing.
These things are basically kind of how Libra men act. Basically you're calling him on it by showing him you can do the same thing. If he really does love you, he will want to talk to you about it.
When he does talk to you about it, be honest with him at that point. Tell him that he doesn't give you the attention or love you deserve and so you were trying to make a point.
Hopefully actually cares enough to try to work things through with you and give you more of his time and affections. If he doesn't then you may consider moving on.
Read next: Libra Man Personality – Far Better than Others
Conclusion
I completely understand your desire to get your Libra guy to pay you more attention and energy. The thing is, Libra men aren't typically built to be jealous so it has to be extreme for him to actually notice.
He won't care that you have male friends. He also won't typically care too much if a guy flirts with you as long as he doesn't cross any lines. So getting him to be annoyed or angry will be quite a task and may not even pan out.
Be careful of what you're trying to do as it could backfire and leave you very saddened. He may think that you're a game player and he's not down for it so he breaks it off.
Libra men can be rather difficult to be with but I think if you're honest with him from the jump about what your needs are, he'll do what he can to compromise with you and make the relationship work better.
The Libra guys tend to be self involved but when they really care for someone; they will give them lots of tender loving care as well. He may still expect more than he gives but he will give.
Be open with your Libra man. Its better than playing head games. Remember, this guy is highly intelligent and is a seeker of justice. If he decides to take revenge, you will surely regret it.
Speaking of a man you'd want to love you, did you know that smoking hot Zac Efron is a Libra? What we women wouldn't do to get the love of someone like him.
He's charming, funny, adorable, hot, sexy, and someone you want to spend time with. His roles show his tender side and his naughty side alike. This is the typical Libra list of redeeming qualities.
Have you won the heart of a Libra man by making him jealous? What did you do to make it work? Tell me what exactly you did that was effective.
Share your story (or situation) with our community in the comment section below (don't worry, it's anonymous).
Wishing you all the luck of the universe
Your friend and Relationship Astrologer,
Anna Kovach
---
---