Are you a woman who is into a charming and alluring Libra man but want him to start chasing you or making some kind of effort to show you he is interested? I've got some helpful information that may help you. Keep reading about how to get a Libra man to chase you.
Show Your Hand
It's poker time baby. You cannot withhold too much about yourself or he's going to lose interest. You also cannot tell him too much or he'll lose interest. When I say show him your hand, show him enough that will get him motivated.
Show him your sweet side, show him how considering you are, how outgoing or social you may be, talk about intelligent things, and most importantly, be yourself. If you try to be anything else, he'll see your mask rather than who you are.
You want him to see your inner core so that he'll understand that you're the perfect match for him which will then motivate him to want to spend more time with you or spend time talking to you via phone, text, email, etc.
Libra man wants to be with a woman who is very genuine, talented, smart, witty, and independent. If he's able to see these qualities in you, he'll do just about anything to get your attention or show you he digs you.
Let Him Lead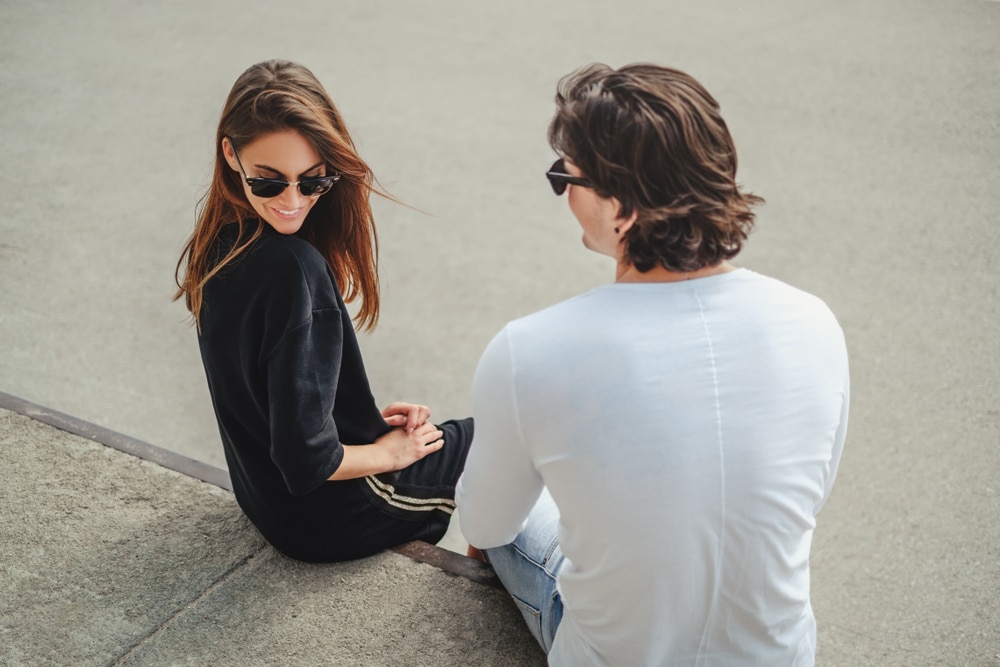 Ok this is going to sound a bit tricky but it does work. Libra man needs to know you're into him but he doesn't want you to take the lead and try to come after him aggressively.
He wants to be the man in the situation and therefore, he'll need you to be a bit more passive or spontaneous. Libra ironically isn't very spontaneous. However, he may surprise you with the opening in his meticulous schedule.
All you need to do is simply let him know you dig him and you'd like to get to know him better then let him take it from there. You may find that he actually starts to message you, text you, or give you a call more and more.
Of course, you'll need to respond to him when he does message you otherwise he's going to think that maybe you don't really like him that much and he'll give up quickly. Be sure to stay on top of what he sends you.
Share Your Uniqueness With Him
Libra men tend to be attracted to women who are different than everyone else. If you're into things that most other people aren't really into, let him know. He may be a corporate boss and you may be a woman who stays home writing articles for a living.
However, you may also be interested in things that are very different and interesting. Basically you're intriguing him with how unique you are and it's inspiring to him.
If you like to dress in clothing that runway models don't wear, so be it! If you like wearing jeans and t-shirts but you own it, he'll really like that. He may be used to women wearing dresses and heels but finds you refreshing.
He is one that can look at both sides of the coin and so he will find you super interesting because you're different than most other women he's ever dated and this makes him want to get closer to you.
Talk About Him, Ask Questions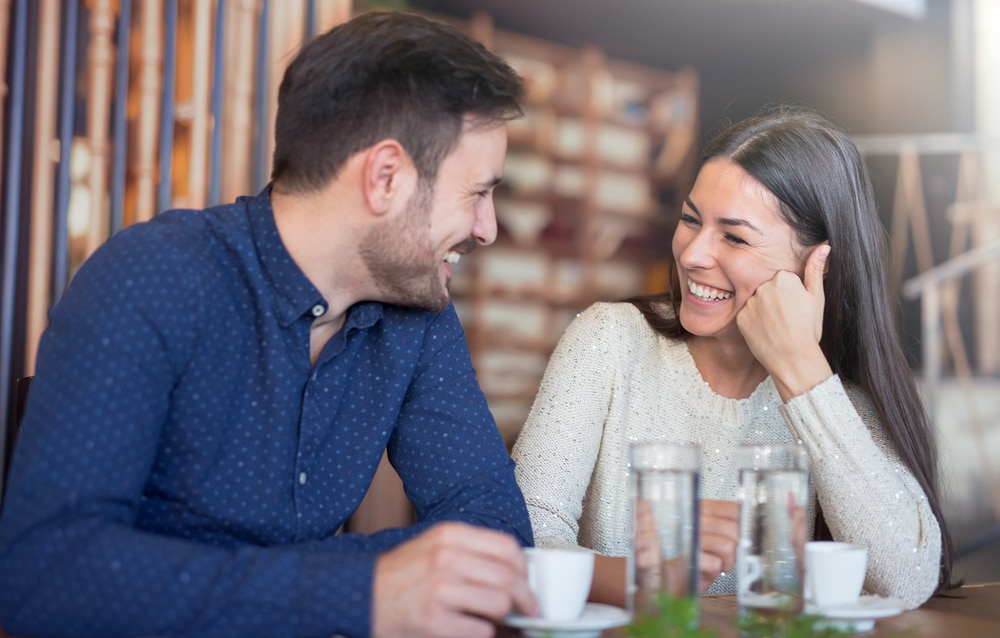 Talk about the things that really interest you then ask him questions about what he's into. He'll dig the attention and learning about you all at the same time. He won't always listen to you if you don't include him somewhere in the conversation.
Libra men love talking about themselves and how good they are with what they do and so compliments will do you some good. It gives you some footing to show him that you're interested in who he really is.
The more you talk about him and his endeavors or basically listen to what he has to say, he'll appreciate it and think that you really care. Doing this makes him want to talk to you even more.
This is one of the most effective routes to take when you're trying to get a Libra man to chase you. Give him lots of attention, affection, and consideration and he's all yours.
Stimulate His Intellect
Try to quickly find topics he's really interested in talking about and then engage in conversation around those topics. If he's into politics, bring up the latest news in politics and ask him for his opinion.
If he's into collecting antiques, ask him what types of antiques he's got and then flex any knowledge you have about them. If you don't have any, ask him for some history, he'll love that you want to learn.
Naturally if you've got some interests that he doesn't know as much as you about, flex those too. He'll be impressed and possibly turned on by how smart you are. If you're the top of your class or a top worker in your job, tell him.
He'll eat up how successful you are and how well you're able to handle anything that comes your way in life. He loves smart women who can handle their own and still push forward with success.
He wants a woman who will inspire him to be his very best. If you can pull off giving him this feeling in the early stages, he will for sure give you a good chase. I wouldn't try going silent or ignoring him though because he'll just think you aren't into him.
Once he gets that idea in his head, he won't bother to waste time or energy to chase you down. Be very careful. Let him suggest the dates but if he doesn't, you can suggest getting together soon but let him nail down the date and time.
If you're just scratching the surface with your Libra guy, you should really learn all you can about his sign. It may help you in the long run. Click here for more details on him!
Share your story (or situation) with our community in the comment section below (don't worry, it's anonymous).
Wishing you all the luck of the universe
Your friend and Relationship Astrologer,
Anna Kovach
---
---