There are few things as exquisite as dating a sweet and charming Libra man. If you're looking for love and a lot of romance, then look no further than this gentleman.
A Libra man is built for relationships. He just adores sharing his life with someone he loves. He's the guy that secretly fantasizes about his marriage from a young age.
Ever the charmer, he's pretty popular amongst the ladies, and usually has a couple of women vying for his affection. He's just so lovely and friendly that every woman seems to think she has a chance with him. 
But it takes an extraordinary lady to get this man to commit. Are you looking to learn more about how to keep a Libra man interested in you for a lifetime? Well, you have definitely come to the right place then.
Continue reading to find out my secret tips on how to make a Libra man yours, and how to keep him interested for many years to come.
Take Care Of Your Appearance
Did you know that the sign of Libra is ruled by Venus? The planet of love, as well as beauty. So, it makes great sense that your Libra man is quite interested in looking good and following the latest trends.
Appearances are super important to him. He likes pretty things and wants to spend his time with a beautiful, well-presented woman by his side. One of the best ways to keep your Libra man interested in you is to invest in your appearance by putting your best foot forward. 
Make an effort with what you wear and how you style your hair. You might think that your Libra man sounds a little shallow, but that isn't it, he wants to know that you take pride in yourself by looking after the way you present yourself to the world.
Be An Interesting Person To Be Around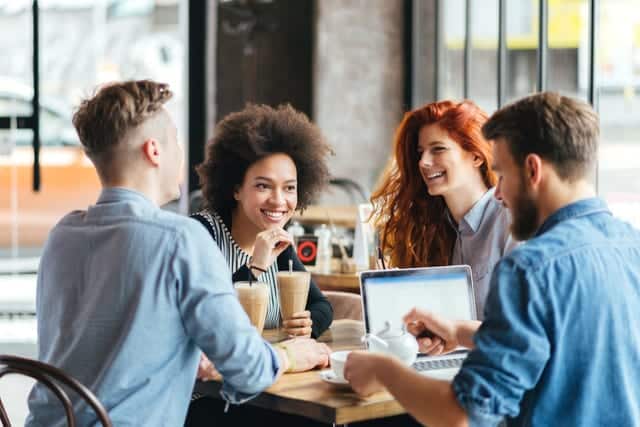 There is often great emphasis put on Libra men and their focus on beauty and outward appearances. But a Libra man is an Air sign after all, and air signs are cerebral beings and are all about communication, intellect, and knowledge.
One way to really get his heart pumping is by being a woman who has something interesting to say. A Libra man must be stimulated intellectually to feel a true connection with a woman. He wants to be with someone from who he can learn. 
So having your own special knowledge you can share with him is going to play in your favor. Speak to him about your interests and the things you are passionate about. A Libra man just loves to discuss interesting topics and to learn something new. 
This man is all about beauty and brains. If you have both these qualities then it's pretty easy to crawl your way into his heart and keep him interested for a lifetime!
Be Open To Social Events
A Libra guy is a social butterfly. He loves people, and one of his favorite pastimes is spending time with people he finds interesting. His circle is really wide as he likes to learn from all kinds of people. 
He's the type of man who wants to jump from one event to the next. He can't sit still because he's so curious about what is going on at all the different social gatherings and what's happening around town. 
You have to be pretty open and ready to mingle if you want to keep a Libra man interested in you for a lifetime. He hates feeling bored and isn't much of a homebody. So, if you are the type of woman who enjoys her nights in, a Libra man might not be the one for you.
If you want to impress him, take him to the hippest and happening spots in town. He likes to rub his shoulders with the glitzy and glamorous and be seen as one of the beautiful people amongst the crowd. 
Create a bunch of memories with him by taking him to fun events, and trust me, he'll be eating out the palm of your hand for many years to come!
Don't Be Afraid Of Romance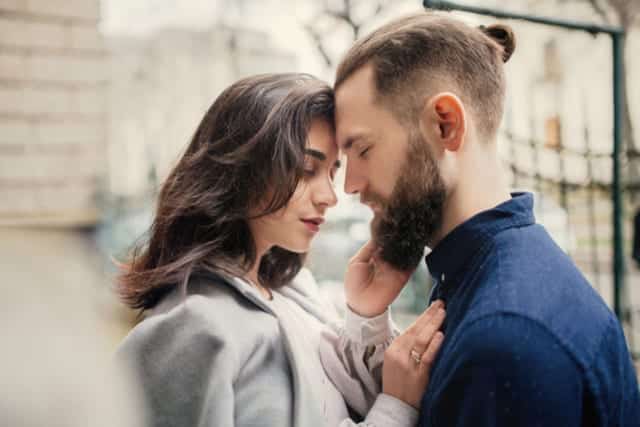 If you're one of those ladies who gets wooed easily by romance then you're in luck! A Libra man loves to flirt and feel like he's admired and adored by you. He's the type of guy who likes candlelit dinners and long walks on the beach.
He wants to be able to show the woman he cares about how much he adores her through grand romantic gestures. If you're not the type of woman who is receptive to old-fashioned courting, well then, he might not be the guy for you. 
A Libra man wants the freedom to gush over you and tell you how much he loves you. Some women shy away from a man that treats them like a queen. If you want to keep a Libra man interested for a lifetime, then don't turn up your nose when he tries to do something special for you. 
Even if a few of his suggestions can be a little corny and textbook romance. It is still the thought that counts, and he wants you to acknowledge and appreciate the effort he put in to make you feel special. 
Don't Be Too Straightforward With Him
Remember how I mentioned earlier that a Libra man likes to be mentally stimulated? That means sometimes not revealing everything about yourself to him. He can be a little complicated sometimes. 
There are moments where he loves being pursued, and then other's where he wants you to play it cool and keep him guessing. Did you know that the sign of Libra is represented by the scales, which indicates balance is integral to the happiness of your Libra man?
Sometimes it's best to keep a bit of mystery alive with him. He can quickly feel turned off if the feelings you have for him are a little too obvious. What he truly wants is a woman he can dance with. 
A woman who leads, and then sometimes lets him lead. It's all about finding the rhythm with him. So be sure to act a little coy from time to time, this will drive him wild and have him keep coming back for more – again and again!
Independence Is Key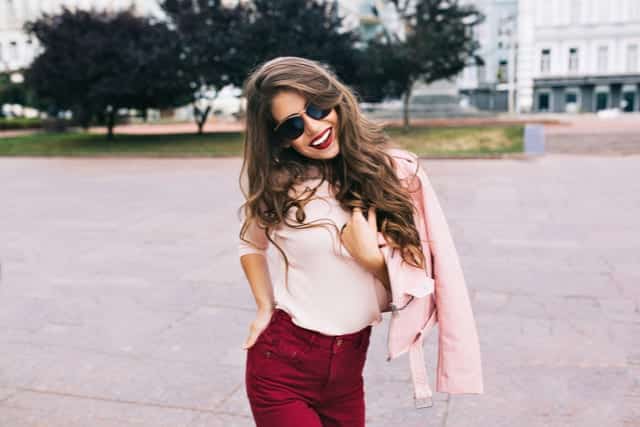 A Libra man loves to be in a relationship, yes. But there is a big part of him that needs his independence for him to be able to go on adventures and explore all on his own. He can't stand a woman who is too needy and clings to his side all of the time.
He needs his space and freedom to be able to do what he wants when he wants to. He admires a woman who can do her own thing and doesn't need him all the time. Being independent shows him that you're an interesting person and that you know how to stand on your own two feet. 
The two of you are adults after all, and he needs to know that you can take care of yourself. This shows high value and high self-esteem. You must know how to get your needs met outside of the relationship.
If you can be independent and do things on your own it means you will always have something to talk about with him. And like I said before, having a good chat is vital for a Libra and if you're planning on being with him for a lifetime you need to be able to have good conversation with him.
Read next: 10 Easy Ways To Show A Libra Man That You Really Love Him
My Final Thoughts About Keeping A Libra Man Interested For A Lifetime
Dating a Libra man is one of the best experiences you can have as a woman. He's highly romantic, so intelligent and thoughtful, plus he's darn good looking! Who wouldn't want to be with him? 
This man loves to have a good time and flirt his way through life. He's quite the catch, and he definitely knows it. 
It's not that difficult to get him to commit to you for a lifetime, you just need to play your cards right and he'll be yours forever! I hope these few secrets help you bag your delicious Libra man.
Are you interested in a Libra man, but not exactly sure how to approach him or how to make him yours? Then why not check out my site? I offer a bunch of useful tips and secrets to make him yours. Please check it out and let me know what you think!
Have you ever dated a Libra man? What was your experience like? Please let me know in the comment section below.
Wishing you all the love in the Universe!
Your friend and Relationship Astrologer,
Anna Kovach
---
---